PhD in Humanities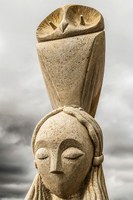 Established in 2003, the University of Louisville's Doctoral Program in Humanities is a four-year course of study providing rigorous interdisciplinary training in the Humanities.
Housed in the Department of Comparative Humanities, its Faculty belongs to many departments across the University. Our students have the possibility to work with research-active scholars, artists, and writers across the Humanities, the Social Sciences, Studio Arts, Medicine, Law, and more. A specialization in Medical Humanities is also available. Details on this dual-degree program can be found here.
The program was redesigned in 2013 in order to increase its focus on theoretical and global perspectives with the goal to produce top-level scholars and artists not only for the academic profession, but for innovative careers well beyond the academy. In fact, our program is tied to institutions and organizations throughout the community and across the nation through its original pre-professional project.
Some of our graduates have gone on to successful academic careers in the region, across the nation as well as internationally. Other graduates have used their degrees to pursue an 'alt-ac' career: in the Free Public Library system; as Project Coordinators for U of L and other regional universities; as Directors of Arts & Humanities Programs in the high schools in the region; as Directors of community-based organizations and centers; as museum curators; as spiritual leaders and counselors. Many of our alumni are nationally recognized artists: sculptors, photographers, musicians, poets, novelists, and more; and several of them have either been nominated for or awarded prestigious national awards in their respective fields. We are very proud of all of our alumni!
Follow us on Facebook