Alumna Spotlight: Chinyela Asher, Professional Soccer Player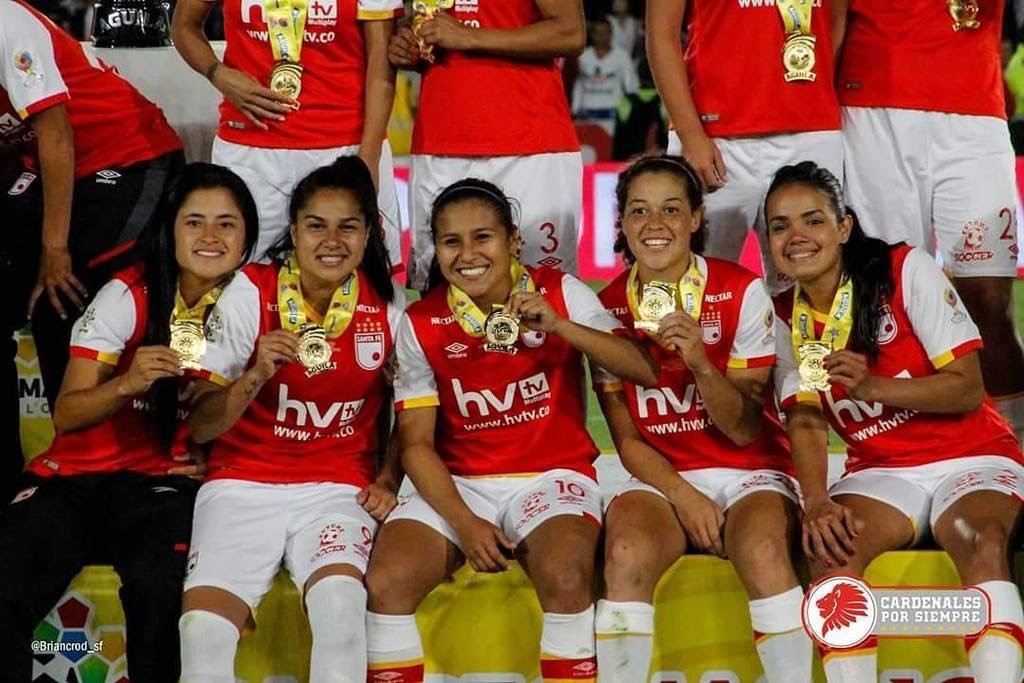 Chinyelu "Chiny" Asher (second from the right) with her teammates.
Upon graduating in 2016 with her BS in Public Health and a Peace, Justice, and Conflict Resolution Certificate, SPHIS alumna Chinyelu "Chiny" Asher decided to pursue her passion of playing soccer professionally overseas.
She found out about the opportunity to play in Columbia's first women's professional soccer league from a former UofL teammate. Eight days later, they were in the capital of Colombia, Bogota.
When asked about her experience playing for the Independiente SantaFe football club, Asher said:
"What an amazing experience it was. The league had so much support from the men and women of the community. Each practice we were reminded of the history we were weaving for the country of Colombia!
The culture is simply beautiful. Every day I was learning, whether it was improvements with the Spanish language and names of foods/dishes, or most importantly--dancing. Between salsa, merengue, bachata....my hips have never quite moved the same again.
My soccer experience was very professional. My teammates and the coaching staff were amazing. I was spoiled by the flavorful Colombian style of football as it has many similarities with the free flowing Jamaican style that I grew up playing with my dad and his friends."
Asher's team ended up winning the championship, making them the first and (only first) champions for eternity or as the Colombian's called it, "Primeras Para La Eternidad!" Their final match had a higher attendance than any of the men's games that season. With a little more than 33,000 people (third highest attendance for any women's soccer match), they set the new world record for attendance at a women's soccer club match.
"People (such as myself) dream of playing for and in front of a stadium like that. And what a night it was," she said.
As a result, they went on to play in Paraguay in the Copa Libertadores, a prestigious tournament comprised of all of the top club teams from South America. Unfortunately, they did not bring back the trophy; however, Asher described the tournament as another "incredible experience."
Asher is extremely grateful for her time on the Independiente SantaFe; however, she has decided to pursue other opportunities for the upcoming season.
Asher plays midfield and is a true lefty player, which means she spends time on both sides of the ball on the left side, either left winger or left outside back. She is also a member of the Jamaican Senior National Team. This year, they will be playing qualifying matches for the 2019 FIFA World Cup.  
When asked where she sees herself in the next five years, she said, "I think this will be my last 1-2 years as a professional athlete. I plan on going back to school directly after I finish. I'm interested in pursuing a degree in medicine (potentially a MD or DO) or a master's in public health. Or perhaps I'll find a program that accomplishes both? With all that said, my main motto is to 'always leave a little room for life to happen,' so I'll be moving with the flow of things."
We wish you the best of luck, Chiny!