Alumna Spotlight: Q&A with Molly O' Keefe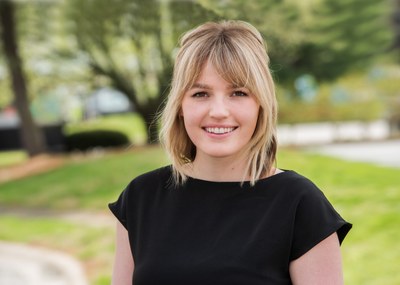 Name: Molly O'Keefe
Graduation Date: 2019
Degree: MS in Health Administration (MSHA)
How did you become interested in the field of public health?
After taking some classes on Medicare, Medicaid, and the Affordable Care Act (ACA) as an undergrad at the University of Alabama, I knew I was interested in both law and health policy but wasn't sure on the specific direction I was headed in. Since I finished my B.A. in three years, I used that fourth year to serve as an AmeriCorps VISTA at the Louisville Free Public Library, where I worked on education initiatives and kindergarten readiness, and to reflect on what I wanted to do moving forward. That fall, after Republicans took control of the House, Senate, and Presidency, there was a lot of talk about the ACA being overturned, and I realized that health law and policy was something I wasn't just interested in, I really cared about it and could see myself pursuing a career in the field long-term.
Why UofL SPHIS?
SPHIS stood out to me among peer programs because it offered an opportunity to pursue my degree while also working full-time, has a smaller program that allows for a low professor-to-student ratio, and emphasizes innovative, hands-on learning.  
Why did you decide to switch from the Master of Public Health--Health Policy degree to the MSHA program?
After studying health legislation as an undergrad from a policy perspective, I knew that learning about the complexity of these health programs from an industry point of view would be invaluable. Also, given the research and writing experience I was getting working as a research assistant for Center for Health Organization Transformation (CHOT), I knew the MSHA program would give me a well-rounded public health education. However, the determinative factor in my switch was SPHIS's commitment to focus on population health management (PHM). This really differentiates the SPHIS MSHA from peer programs, and I think gives our alumni a major advantage as the industry increasingly focuses on PHM.
What positions did you hold during and/or prior to SPHIS? 
While at SPHIS, I worked as a research assistant with CHOT, a university-industry cooperative research center that conducts research supporting management, clinical, and information technology innovations in healthcare. The two projects I enjoyed working on most were helping UofL Hospital set up their telemedicine burn center with Dr. J'Aime Jennings, and creating the Cultural Wellbeing Index with assistant professor Theo Edmonds.  Along with the rest of the UofL CHOT team, I co-authored a few papers published in theJournal of Telemedicine and Telecare, The Foundation Review, and the Journal of Business Diversity.
I continued working with Theo and the rest of the Cultural Wellbeing Index team during my first year of law school at Boston College. It was tough juggling that with the law school workload, but I couldn't have had a better boss (Theo also went to law school and understood what I was dealing with), and the project was incredibly worthwhile. Theo recently accepted the Trailblazer Award for our work developing the Cultural Wellbeing Index, and I am so excited to see where he and the UPOP team take it moving forward.
Explain your pathway to Harvard Law School (HLS) after graduating from SPHIS.
I did my first year of law school at Boston College in Newton, Massachusetts. Harvard Law was definitely my dream school but was out of reach for my first year. I worked very hard my 1L year to stick to a strict reading and studying schedule while balancing extra-curriculars (1L grades are entirely based on one exam in each class, so preparing throughout the semester is really important). I was fortunate enough to finish at the top of my class and transfer to Harvard Law School (HLS), where I am now a 2L. At HLS, I am the editor-in-chief and managing editor of the Harvard Negotiation Law Review and work as a research assistant for a professor. I expect to graduate in May 2022.
In what ways did your SPHIS degree and public health background aid and/or help prepare you for Harvard Law School?
My time at SPHIS definitely played a role in my first-year success and transfer to Harvard. First, I don't think I would have applied to law school without SPHIS. Among the various topics we studied in the MSHA program, I was most interested in the Health Law class with Professor Schecter, especially our discussions on the False Claims Act when she had her son Ben, who is an Assistant United States Attorney, come talk to us about the work he does in that area.
Second, because I was juggling my research assistant position with the MSHA program and another part-time job, I had to set a similar schedule for myself to do well in work and school. I think that prepared me to put in the work necessary to succeed as a 1L. Lastly, I think my MSHA degree and research work for CHOT were factors that differentiated me from other transfer candidates and prepared me for my current work as a research assistant and editor.
Are you specializing in a specific type of law? What are your plans after graduation?
I plan to work in litigation, hopefully doing trial and appellate work focused on government investigations, antitrust, class-action, and False Claims Act litigation.
This summer I will be working as an associate at Quinn, Emanuel, Urquhart, & Sullivan, a trial firm that specializes in a wide variety of practices, including healthcare litigation, insurance litigation, and government investigations and enforcement. After graduation, I will be clerking on the Sixth Circuit Court of Appeals for the 2023-2024 term and hope to move into healthcare-focused litigation either in the private sector or as an Assistant United States Attorney.
What advice would you give new students just beginning their public health journey?
There's room in public health for everyone. Figure out your niche – what you're really passionate about – and see how that intersects with public health.
What advice would you give recent public health graduates?
Build and leverage your network, but approach networking from a service-oriented perspective. Don't ask what someone can do for you, ask what you can do for them. Dr. Bewley gave us this advice in our first year and it really is invaluable. Even if right now your network is just SPHIS colleagues and professors, make time to connect with as many people as you can to see what they're working on and how you can help. Every great opportunity I've had has come from approaching networking with that attitude.
Get over your fear of public speaking by speaking publicly. Really. I hated speaking in front of groups before my time at SPHIS, but learning how to do so without fear has allowed me to pursue so many opportunities at school and work. If you've graduated from the MSHA program, I'm sure you've already heard this a hundred times from Dr. Johnson, and I hate to break it to you, but he's right!
If any SPHIS students or alumni would like to know more about my path or pursuing a legal career, please don't hesitate to reach out. Also, feel free to connect with me on LinkedIn.