SPHIS connections lead to career for alumna Lori Droege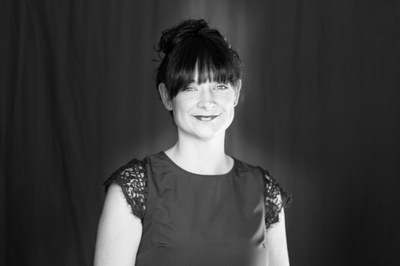 Name: Lori Droege
Degree: MPH with a concentration in Health Promotion and Behavioral Sciences
Graduation Date: 2010
Experience at SPHIS
Little did Lori know that a simple scroll through the UofL catalogue would lead to a career in public health. While searching for psychology degrees, Lori came across the MPH program. She explained,  "Public health was immediately a topic that sparked my interest. When I looked further and saw that health behavior and promotion was a concentration, I remember getting really excited and thinking about how this could be the field for me."
Lori enrolled at SPHIS immediately after finishing her undergraduate studies at Thomas More University (formerly Thomas More College). Once at SPHIS, Lori's search for a practicum project set her on her way to her current career. While attending a local summit, Lori heard someone speak about Green Dot, a violence prevention strategy. She recalled hearing the presentation and thinking, "'"You mean that is someone's job? No way."
Lori connected with the speaker after the conference and one practicum project and a year later, Lori was trained as the new Awareness Education Coordinator, and later Prevention Coordinator, at the Center for Women & Families.
Current Role
Lori's current position is Director of Prevention and Public Education at the Women's Crisis Center (WCC) in northern Kentucky. She co-leads the Prevention, Education, and Community Engagement (PEACE) team and oversees prevention efforts in middle/high schools and communities throughout a 13-county service region. Her daily responsibilities vary and may include working with her team, conducting trainings at schools, or developing new initiatives.
Lori is passionate about violence prevention. In high schools and community sites, WCC equips teens and adults with the skills to become active bystanders through the Green Dot strategy. Participants learn realistic ways they can reactively and proactively stop incidents of bullying, dating violence, and sexual assault in their schools and communities. In a five-year CDC pilot study, Green Dot high schools showed a reduction in the perpetration of sexual violence by about 20%.
"This means that our actions do have power. This means that fewer people are getting hurt as a result of this program and the actions of everyday people. This is huge and incredibly exciting to me," Lori said.
With the onset of COVID-19, Lori's days looked somewhat different. With schools  closed to outside programming, her team shifted focus to provide more support to WCC's essential services: the crisis hotline and shelter. For three months, they covered shifts in the shelter to ensure operations could continue even if a significant portion of the core shelter staff were exposed to COVID-19. Now Lori and her team have resumed their focus on prevention programming and how to adapt their offerings for virtual delivery.
How a public health degree aids her career
Lori said she uses knowledge she learned from SPHIS regularly. She utilizes health behavior theories, such as Diffusion of Innovations theory, weekly. Further, program evaluation has been crucial over the course her 10-year career.  She added, "I'm no evaluation expert, but the foundation I received within the MPH program has really helped me to find ways to show meaning in the work my teams do."
Lori's advice to students and recent graduates
"Explore and lean into your curiosity. Public health can be applied to so many aspects of the world. Take classes and find projects that spark your interest, both in and out of school, so you can find those pathways."
Connect with Lori
To learn more about the work she does, check out Facebook or Instagram. Also, feel free to connect with Lori via Facebook or LinkedIn.