Advice to SPHIS Graduates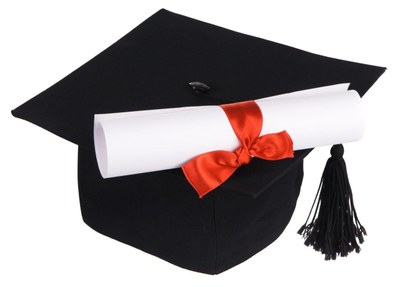 With graduation in the rear view mirror, we asked faculty and staff to offer advice to our recent graduates. 
Craig Blakely, PhD, MPH, Dean

"Remember, even if you are very happy in your place in life, you'll never know when a door might open unless you pay attention . . . Please keep us informed of your movements. Participate in the alumni association and stay in touch with your colleagues and those of us still at SPHIS. Keep in mind that sometimes your greatest resource will be the growing alumni of the school. Therefore, it is best to remain engaged to ensure easy and regular access to this wonderful network of public health professionals."
Ryan Combs, PhD, MA, Assistant Professor, Department of Health Promotion and Behavioral Sciences

"I recommend that you join a professional organization and identify a caucus in your area of interest. There are often cheaper rates for early career professionals. In my experience, caucuses are a great way to build relationships for collaboration and support. There can also be opportunities for leadership within them."

Scott LaJoie, PhD, Associate Professor, Department of Health Promotion and Behavioral Sciences

"Read everything you can: newspapers, professional journals, social media of respected public health leaders, pamphlets produced by local organizations, health department reports, etc. Engage with the writers by asking questions and making positive comments via letter writing, phone calls, and social media posts."

Tiffany Robinson, MPH, PMP, Program Manager, Center for Healthcare Organization Transformation

"Don't be shy about developing and leveraging all relationships you have made as a student. Anyone you have studied or worked with could be a source of advice, a job referral, or networking opportunity that can be mutually beneficial. When people offer to help, they mean it!"
Tammi Thomas, Assistant Dean, Student Affairs

"Persistence is the key!"

Anne Wallis, PhD, MHS, Assistant Professor, Department of Epidemiology and Population Health
-- "READ! Read periodicals as widely diverse as the New York Times, the Economist, the Washington Post, Nature, Science, Lancet – stay on top of the news, whether it is about new disease outbreaks, advances in understanding risk factors, news on the health and development of young children, or new and changing state and Federal policies and funding streams. Keeping up on the latest news will help you connect your own public health work with policy, legislators, scientists, and other public health experts.
-- Get connected! On Twitter, connect with a few scientists and public health experts you already know. Look at who they follow. Create a separate LISTS in Twitter – or use TweetDeck to create and maintain LISTS – so that your twitter feed doesn't get crowded with people and information you don't care about. Use it for SCIENCE and PUBLIC HEALTH POLICY and GLOBAL HEALTH!
-- Keep up with your mentors, advisors, and the students you have met at UofL SPHIS – the faculty are here for you. You can visit, ask us questions, follow us on social media, and read our publications. Keep in touch with the other students – public health is a small world and it is likely that you will all be working together in some way in the future.
-- Be an active alum. Let us know how and what you are doing. Perhaps you can be a mentor for future students?
Monica Wendel, DrPH, MA, Associate Dean, Associate Professor, Department of Health Promotion and Behavioral Sciences
"Getting connected and staying connected requires intention. You have to take initiative to keep yourself informed. You have to show up. You have to pay attention. You have to follow up. Repeatedly."