Q&A with SPHIS Alumnus, Dr. Andrew McCart
Name: Andrew McCart, PhD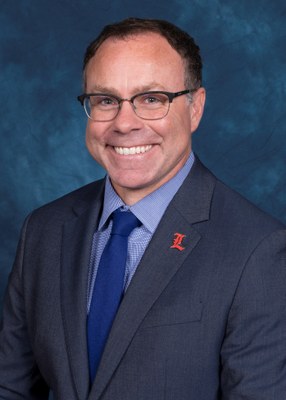 Graduation Date: December 2017
Degree:  PhD in Public Health Sciences - Specialization in Management.
Title: Program Director, Healthcare Leadership and Health Professions Education
Employer: University of Louisville
How did you get interested in public health?
My background is in business, manufacturing, and mergers and acquisitions.  Personally, I have been interested in health in a long time. When I wanted to pursue a terminal degree (rather than pursuing another graduate degree in business), I decided to diversify and learn more about population health. The health sector in the United States can benefit from business thinkers and system-oriented leaders.  I believe this is a great area in which to make a positive difference for society.
Professional Experience
I worked full-time as a professor of Organizational Leadership and Industrial Engineering Technology at the Purdue Polytechnic campus in New Albany, Indiana, and as a business consultant while I was enrolled in the PhD program at SPHIS.
After graduating, I obtained a position as the Program Director and Clinical Assistant Professor in the Healthcare Leadership program in the College of Education and Human Development. There are many exciting things happening in my department, including a number of faculty who are committed to improving the careers of adult learners in the Commonwealth of Kentucky and the nation.
On a daily basis, I spend time supporting students in the B.S. in Healthcare Leadership program. I answer interesting healthcare-related questions (nearly 100% of the students are working in healthcare), read assignments, and respond to messages.
I enjoy helping students plan their careers and inspiring them to learn about current events in the local and national healthcare landscape. My role as Program Director also includes networking with healthcare leaders in the community to learn of their strategic human resources needs and how we can help them.
I am also proudly serving as an adjunct faculty in the Master of Science in Healthcare Administration (MSHA) program at SPHIS. I teach a class on Population Health Information Management and another on Healthcare Quality Management.
Benefits of a SPHIS degree
Without a PhD or terminal degree of some kind, I was destined to remain on the lower rungs of academia. By obtaining a PhD, I was able to apply for competitive positions as clinical or tenure-track faculty. By obtaining this specific degree in Public Health, Specialization in Management, I was able to pursue a dream job as a professor of leadership in the health sector.
The PhD in Public Health Sciences specialization in Health Management and Policy was a game changer for my career. Further, the programs have continually improved in the last eight years since I began. Current students have exciting opportunities upon graduation. With that said, I also encourage students to assume responsibility and make the most of their time and degree so it builds their reputation and the School's reputation.
Advice for soon-to-be public health graduates
Students and faculty are all busy with class activities and often careers outside of class. However, I encourage students to get involved in the university and to make friends with students and professors in their program. There is a wealth of knowledge at 485 East Gray Street and I believe the earlier students can get involved, the better.
Talk to all of your professors and the career services center about the kind of career you want to create upon graduation. 
If you are employed and want to stay with your current employer, let them know about your degree, your hopes to grow in the organization, and how you plan to contribute to the organization and the community over the next five years. Also, join LinkedIn and connect with fellow students, teachers, and anyone you've met during your degree progress. Finally, consider hiring a career coach like I did who helped me with my resume, career planning, and my social media presence.
Connect with Andrew 
You can be connect with Andrew via LinkedIn. 
Andrew also runs The Tao Blog on Instagram, Facebook, and Twitter, which discusses Tai Chi, eastern philosophy, health, and meditation. He has studied these subjects for 20 years and finds it a fun outlet.