Q&A with SPHIS Alumna, Keisha Dorsey
Dorsey recently elected Louisville Metro Council's District 3 Councilwoman
Name: Keisha Dorsey, MPH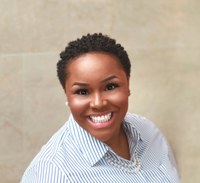 Graduation Date: 2009
Degree: MPH with a concentration in Health Management
Reflection on time at SPHIS & earning a public health degree
Prior to SPHIS I was an undergraduate lab instructor and assistant for Oakwood University's chemistry department. I started the MPH program right after the completion of my undergraduate degree. My interest was originally centered on Medicine and Clinical Research. However, during a summer internship at the Louisville Metro Department of Public Health and Wellness, I became inspired by the work of Dr. Adewale Troutman who demonstrated the power that upstream policy and politics could have on an entire population beyond that of direct patient interaction.
Dr. Troutman introduced me to the SPHIS, but it was Tammi Thomas who sealed the deal. Tammi is literally a complete "Chick-fil-a" customer service program bottled up into one person. I knew SPHIS was the school for me by the example the staff and faculty set. The energy, drive and efforts they put into student's success was palpable, and I wanted to be a part of that.
During my tenure at SPHIS, I was the Student Body President for the Kentucky Public Health Association (KPHA) and the Vice President of our SPHIS Student Body. As a student, I also participated in extra circular activities such as being an independent competitor in the National Association of Health Service Executives (NAHSE) annual case competition.
Keisha's Professional Experience
After SPHIS, I continued my work with Norton Healthcare, which provided me with a broad array of experiences and exposure ranging from human resources to clinical trials. Norton Healthcare was a great place to mature as an early healthcare professional. However, my last role at Norton Healthcare, under the leadership of Dr. Sandra E. Brooks, MD, is by far the cornerstone of my career. Under the leadership of Dr. Brooks, Norton took a unique stance as a Healthcare System; Norton launched a Public and Population Health division under the name "The Centers for Prevention and Wellness" (CPW). This division gave special attention to prevention, wellness using non-traditional and "lay" approaches to community health, prevention, wellness and education. It was my time at CPW that allowed me to reconnect with my SPHIS roots and plan events such as Norton Healthcare's Men's Health event in partnership with Louisville Slugger and the city's first Health Equity Summit, a continuation of the collaboration between the lay, clinical and research community that Dr. Troutman started with his work on "Un-Natural Causes."
My transition to Humana was nothing short of amazing. I was in awe of how committed Humana was to public and population health as evident in its Bold Goal initiatives. Additionally, Humana has a robust associate engagement culture that promotes employees to engage with the community and synergetic work and events beyond their formal roles. It was through opportunities and experiences that Humana provided me that cemented my passion for public and population health.
In addition, in the November 2018 elections, I was elected as Louisville Metro Council's District 3 Councilwoman. District 3 includes the city of Shively and parts of the Algonquin, Park DuValle, Parkland and Park Hill neighborhoods. To learn more about my plans for District 3, watch this interview with WLKY, or listen to a segment on WFPL. 
How a MPH aided in my current career
I would say having a Master's in general aids anyone, but if you want to work in healthcare outside of direct patient care, I feel an MPH is the most valuable degree one can have. My MPH program prepared me for almost any scenario that I have faced in my professional career, ranging from P&L oversight to revamping case management curriculum to accounting for stages of behavioral change.  
Additionally, the staff and faculty have kept an open door policy, both professionally and personally. SPHIS is the "coziest" crown jewel of the University of Louisville, whereas even almost a decade later it still feels like "home."
SPHIS truly is a safety net for its students and alumni. You can go anywhere and get the education but with SPHIS you gain a family, that's a difference money can't buy.
Advice to Students
Take advantage of EVERY opportunity that comes, both paid and unpaid. Challenge everything and everyone, even your professors. Learning is a dynamic, interactive process. Don't be afraid to challenge or step outside-of-the-box because even in being wrong, valuable lessons are still learned.
Money is important but find roles that will allow you opportunities to grow, learn, explore and experience things in some autonomy. I accepted roles that paid less but knew the experienced gained would pay dividends in the long run. Roles and compensation will ebb and flow but your experiences will forever be with you, and it is your experience and exposure that truly becomes your "value added." The education may be the same, but it's your individual experiences that make you different.
Connect with Keisha
You can connect with Keisha on LinkedIn.