Q&A with SPHIS Alumna Nikka Sorrells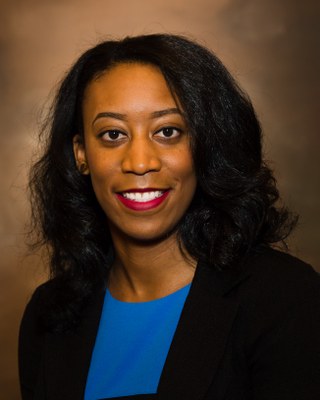 Name: Nikka Sorrells
Degree: MPH with a concentration in Epidemiology
Graduation Date: 2013
Title: Senior Program Officer
Employer: CDC Foundation
How did you become interested in the field of public health?
My mentor played a huge role in my decision to pursue public health as a career. While in undergrad, my mentor came to speak to my biology class about her experience pursuing an MPH and becoming an Environmental Health Fellow at the EPA. I was so impressed with her story and intrigued with the many different sectors of public health that I began to do my own research to determine what public health concentration I was interested in and what schools to apply to.
How did you find out about UofL SPHIS? 
I found out about UofL SPHIS through my research of public health schools and programs accredited by the Council on Education for Public Health. 
What were you doing prior to starting the MPH program?
I had recently graduated from Oakwood University with a Bachelor of Science in Biology, and I was working at the U.S. Space & Rocket Center in Huntsville, AL as a Simulations Trainer.
What positions did you hold while at SPHIS? 
During my time as a MPH student at SPHIS, I was a Graduate Research Assistant at the School of Nursing, School of Medicine and SPHIS focusing on Burn Prevention Education, Refugee Health, and Health Care Personnel Immunization.  
Share your journey after graduating from SPHIS.
I started at the Tennessee Department of Health as a Public Health Educator in the Health Promotion Department where I facilitated community evidence-based program trainings and implemented primary prevention initiatives for health department staff and community stakeholders. I worked with a local faith-based organization to apply and receive the first grant in the West Tennessee Region from the Tennessee Department of Health Office of Minority Health and Disparities Elimination Department. In this role, I discovered my passion for finding different ways to contribute to reducing health disparities among racial and ethnic minority groups in the United States through Health Equity initiatives. From there, I transitioned to the Council of State and Territorial Epidemiologist as Program Analyst where I managed a variety of public health surveillance projects within the areas of Chronic Disease, Health Equity, and Maternal Child Health. I spearheaded the development of the Neonatal Abstinence Syndrome Standardized Surveillance Case Definition Workgroup and took the lead in the initiative to garner funding in the previously unfunded program area resulting in a significant amount of funding for new projects. I am currently working at the CDC Foundation as a Senior Program Analyst.
In what ways do you think your SPHIS degree aided you in securing past positions and prepared you for your current role?
SPHIS provided a strong foundation and knowledge base that was needed in the field. My most valuable learning experience at SPHIS was during the program evaluation course where I had the opportunity to participate in a student practical project as a program evaluator of the YMCA's Shelf Labeling Initiative. This experience helped me to learn about the importance of developing a quality program evaluation to show program effectiveness and impact to inform recommendations and best practices for future improvement. Program evaluation is an invaluable skill that I have used in all of my positions.
Help us give readers an idea of what you do day-to-day.  
As a Senior Program Analyst, I manage the Vaccine Confidence and Improving STD Prevention and Care Though Partnerships Projects. I am responsible for the development of project workplans, budgets, and performance progress and monitoring reports for CDC cooperative agreements and I lead a team of core staff. In addition, I foster relationships with community-based organizations, CDC technical monitors, subject matter experts, and other relevant internal/external stakeholders to ensure impactful implementation of projects and programs. Additionally, I played a critical role in the successful launch of the Partnering for Vaccine Equity program that supports efforts of community-based organizations to increase influenza and COVID-19 vaccine confidence and uptake in the Black, Indigenous, People of Color (BIPOC) communities experiencing health disparities in the United States.
What advice would you give new students just beginning their public health journey?
Set aside time to learn about the different areas of public health. Explore opportunities to shadow, work and intern in public health settings. These actions will help you gain experience while learning more about your interest, passions, and possibilities.
What advice would you give a student getting ready to graduate with a public health degree?
Keep an open mind, public health is broad and there are so many great opportunities in traditional and non-traditional public health settings. Don't limit yourself after graduation as you may concentrate in one area of public health in school and get an opportunity to work in a completely different area and tap a new interest.
Anything else you would like to add? 
I am grateful for my learning experience at SPHIS which set a good foundation for me to pursue a meaningful and impactful career in public health.
Connect with Nikka on LinkedIn