Q&A with recent graduate, Jack Pfeiffer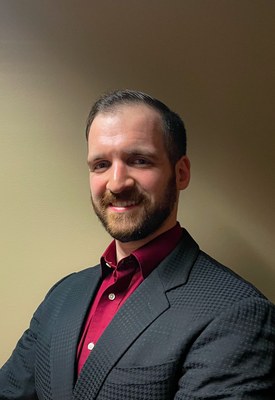 Name: Jack Pfeiffer
Degree: Ph.D. in Public Health Sciences with a concentration in Epidemiology
Graduation Date: May 2021
Why did you decide to pursue a doctoral degree at SPHIS?
Quite honestly, I chose to pursue a doctoral degree in general because it was a requirement to become an Epidemic Intelligence Officer (EIS) with the CDC. I pursued such a degree with SPHIS for a number of reasons. First, I knew many of the professors from my previous time with SPHIS as a master's student, making it clear it would be a quality program. Second, I had received research/funding opportunities with UofL that incentivized me to stay and continue my academic progression through SPHIS. Finally, having completed a master's degree through SPHIS, I was able to transfer some credits forward, ultimately reducing my program time. 
How did you find out about UofL SPHIS?
I attended UofL as an undergraduate and intended to pursue public health as a career. UofL didn't have an undergraduate public health program at the time, but my studies in biological/medical anthropology and biology ultimately proved to be highly beneficial. I enjoyed living in Louisville and my time with UofL, so continuing on with SPHIS seemed a natural choice. 
How did you become interested in the field of public health?
I originally entered my undergraduate studies as a pre-medical student, and that's where I was first made aware of the field of epidemiology during my freshman year. The idea of public health, of being able to work with and benefit large populations and study disease on a wide scale, was very interesting to me. I also heard about the EIS during this time and quickly found myself resolving to become an EIS Officer (EISO) after doing a bit of research on the fellowship.  (The books "Beating Back the Devil" and "Inside the Outbreaks" were also quite influential in that regard). 
What positions did you hold during and/or prior to SPHIS?
I transitioned directly from my undergraduate studies to graduate school at SPHIS. While an undergraduate, I was involved in a variety of extracurricular activities (e.g., editor with the White Squirrel, etc.). During my time with SPHIS, I worked as a graduate research assistant (GRA) with a couple projects, and in 2020, volunteered with and ultimately was hired on as an epidemiologist with Louisville Metro Department of Public Health and Wellness to help with the COVID-19 response. Due to health concerns, I did take a brief break from my studies between my master's and doctoral studies, briefly working with Amazon and as a pharmacy technician. As an important aside, always take care of yourself; things don't always happen based on the timeline you imagined for yourself. Burning yourself out and not attending to your needs will backfire in the end – trust me. 
In what ways do you think your SPHIS degree will aid you in your career and future endeavors?
My doctoral degree was a requirement for joining the EIS, so it was absolutely essential for my desired career path. In my time with SPHIS, I've learned a variety of skills that will be critical in my line of work (applied epidemiology). Whether it was crafting publications or thinking critically about current issues, I was given a diverse array of opportunities and lessons through my time with SPHIS. Additionally, I met a lot of great people (staff, faculty, and students) through SPHIS who provided much-needed support, advice, and friendship during my studies, and I hope to remain in contact with many of them going forward. 
Explain the application process for the EIS fellowship and what all it will entail.
The first part of the application process is simply submitting an application. I say simply, but it's actually a lengthy process, involving answering a variety of questions, providing a personal statement, acquiring references, and other such things. Deadlines are listed on the CDC's website, and I recommend getting a good head start on the process if you're interested in applying. Being able to speak with current and former EISOs during this process was helpful, and I'm happy to provide advice to those seeking to apply. If your application is accepted, you will proceed to the interview phase. I'm not going to lie, this was a stressful event, but it also allowed me to meet and talk with several important figures in the program. Just remember to be yourself – if they selected your application, they're already interested in you, and are just looking to get to know you better and make sure you'd be a good match for the fellowship. Once I was selected to join the EIS, I was notified via phone call, so keep an eye out for any unknown numbers from Atlanta. It seems to be common practice to first be contacted via telephone. After that, you'll go through the matching process, ultimately determining where you will be stationed. 
What advice would you give new students just beginning their public health journey?
Keep an open mind about the areas you're interested in. When I first entered my public health studies, I imagined myself being heavily involved in infectious disease. Due to the availability of opportunities, I ended up becoming more involved in environmental epidemiology research, and I wouldn't trade the experience for anything. The skills you learn will translate across several areas, so feel free to explore. Take part in research projects and volunteer experiences when time allows; you'll gain valuable hands-on experience and skills and such experiences may end up in employment. Also, keep an open channel of communication with your mentor – they are extremely valuable during this time.
What advice would you give students who just graduated with their public health degrees?
Keep an open mind and be willing to relocate or commute. Academia, government, or otherwise, there are great positions across the country, each providing new and different opportunities. Don't be afraid to ask for advice from your mentor and from SPHIS staff – they're constantly sending out information about new opportunities via the SPHIS mailing lists. Also, be persistent. I wasn't accepted for some positions I applied for - the trick is to keep going and keep applying. Everyone must get their start somewhere. 
If anyone would like to connect, feel free to reach out to me via email: japfei1992@gmail.com.