The above are instructions on how to use the School of Medicine's Curricular management system RedMed which can be found at:  redmed.louisville.edu
Sign In

Sign in with your Ulink username (i.e. rsblak03) and Redmed password which is not synced with the university password system.

If you have forgotten your Redmed password email atosupport@louisville.edu and ATO staff will reset it for you. 
Video Tutorial:
How to use Redmed for Medical School and a brief overview of Panopto.

How to subscribe to your Redmed calendar
How to access the Grade Book

To access the grade book, please log into RedMed and choose the "courses" tab at the top of your screen. For this example, you would choose the 2019-20 CADE course. The course page for CADE will appear.  Choose "assessment", then "grade book".
The first column is your running course average for whichever course you are logged into.  The next columns are grades for each assignment/exam/quiz.
University Email How To's
How to access, forwarding, selecting primary email account, and more
Check email: https://outlook.office365.com

How to Keep your Louisville email address after graduation

Forwarding Louisville Email Messages to an outside Email Account

University Wifi
Students use Eduoroam or ULsecure to connect to any academic building on campus. Click the link below for information on the benefits of both platforms and instructions on how to connect.
Instructions: https://louisville.edu/its/wireless/wireless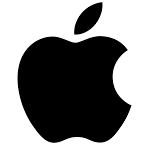 New to Mac?

Below are some tutorials to help you get familiar
Setup Continuity between your Apple devices
Mac tips for Windows Switchers


Teams Tutorials
All Teams related Tutorials and Documentation

Office 365 Tutorials
Quick Start Guides for All Devices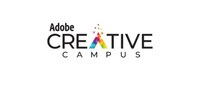 Getting Started with Adobe Creative Cloud (Free for all faculty, staff and students)
Password Keepers
OneDrive Instructions & Resources


OneNote Documents


Anki Tutorials:
BlueJeans Tutorials


Zoom Tutorials
Panopto Tutorials 
Click here for Panopto Documentation and Video Tutorials

Learning Space

Chrome is the preferred browser for webspsim.louisville.edu.

Logging in to CAE Learning Space
Clerkship Resources

Allscripts Login: citrix.ulp.org
Cerner Login: https://myapps.ulh.org/vpn/index.html

BlueJeans Collaboration Tool for Clerkships
UWorld

How to Install Java and Quicktime plug-ins for Uworld. Prerequisite for Login.
How to Install Java and Quicktime for Mac's
M1 Medical Student Library Portal
https://library.louisville.edu/kornhauser/medicine/M1
Acland's Anatomy

Access Acland's Here (Sign in with Ulink username and password)



Visible Body Human Anatomy Atlas 2020
http://atlas.visiblebody.com.echo.louisville.edu/index.php (sign in with Ulink username and password)

SoftChalk Cloud
How to use softchalk to create and collaborate

SoftChalk Cloud Install Instructions
SoftChalk Cloud App Install Directions for Mac
Examplify
Examplify Installation Instructions 
Advanced Features for Test Taking

Respondus Lock Down Browser
Click here for student instructions

NBME
How to use the NBME testing software
NBME Shelf Exam Laptop Certification
UpToDate
While logged in to the hospital or healthcare network perform the following instructions: How to reestablish UpToDate mobile app access
Medical School Classroom Tutorials
How to use the B115 table screens
How to use the college breakout room screens
---