The Materiality of Writing, Reading, and Research: On Paper, Archives, Albums, and Marginalia in the Nineteenth Century and Beyond
This lecture series, curated by Professor Deborah Lutz, considers the uses that readers and writers in the nineteenth century found for books and other sorts of volumes, collections, and archives such as commonplace books, scrapbooks, and friendship albums. We will be especially interested in the ways that writers composed their own notes, manuscripts, and books. Paper crafts will be important to us, especially those created at home by women. Handmade books and rebinding by hand will remind us of the closeness of the body and the book. Reading practices that involve marking the book will be vital, as will the research methods of nineteenth-century writers. Finally, personal traces added to volumes and paper as memory devices, as ways to mark the passing of time and experience, will inform these talks.
This lecture series, curated by Professor Deborah Lutz, considers the uses that readers and writers in the nineteenth century found for books and other sorts of volumes, collections, and archives such as commonplace books, scrapbooks, and friendship albums. We will be especially interested in the ways that writers composed their own notes, manuscripts, and books. Paper crafts will be important to us, especially those created at home by women. Handmade books and rebinding by hand will remind us of the closeness of the body and the book. Reading practices that involve marking the book will be vital, as will the research methods of nineteenth-century writers. Finally, personal traces added to volumes and paper as memory devices, as ways to mark the passing of time and experience, will inform these talks.
---
RACHEL MALONEY
University of Brighton (UK)
"The Matriarchive: working with the Royal Photographic Society (RPS) Collection at the V&A Museum"
January 21, 2022, 1:00 pm EST, on Zoom 
This talk will introduce 'The Matriarchive', a body of work created during a practice-led research project undertaken during Rachel Maloney's fellowship with the Victoria & Albert Museum Research Institute (VARI). This project focused on uncovering the marginalised memories and experiences of women in the home, looking particularly at the 'Burnip Album'; a female-made photograph album from the V&A's collection, dated circa 1870.
Rachel's project was paused during the Covid-19 pandemic and had to be adapted for online delivery. In this talk she will discuss how navigating these challenges led to an exploration of her own family photograph albums, alongside the family collections of her research participants, within one-to-one online research workshops. The results of these workshops were curated into a book and exhibition of work that Rachel will share and discuss during this talk.
Rachel Maloney is an artist and researcher and currently works as a Technical Demonstrator in Photography at the University of Brighton (UK). Her practice centres around personal memory and domestic practices of collecting and archiving, particularly in relation to how they shape the narrative and representation of women. Rachel was the Victoria and Albert Museum / University of Brighton Research Fellow between 2019 – 2021 and her recent exhibition 'The Matriarchive' at Brighton CCA showcased the outputs of this project.
---
NATALIE DYKSTRA
Hope College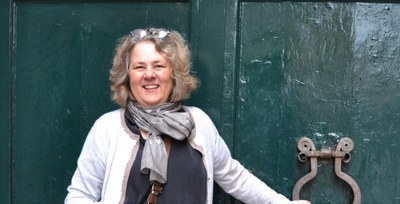 "Eloquent Objects:  Evidence, Imagination, and the Elusive Biographical Subject"

March 31, 2021, 4:00-5:00, Zoom
A biographer relies on all kinds of evidence in reconstructing a life narrative:  letters, diaries, financial and household documents, manuscripts, sketchbooks, photograph albums, published material of all sorts.  Often, though, there are gaps or silences in a life story for a variety of reasons.  The subject left few traces or wanted to hide from history; the record was lost or destroyed; the evidence that remains is in some way illegible.  It is illegible evidence that intrigues me – specifically, what happens when a biographical subject's expressiveness is not in words, either spoken or on the page, but instead in objects, collected, displayed, given away?  How are objects eloquent of a lived life?  I will explore this question in relation to my next book, a biography of American art collector, Isabella Stewart Gardner (1840-1924), who burned many of her letters, but left an object-based memoir in the form of a museum in Boston that bears her name.  
NATALIE DYKSTRA is the author of CLOVER ADAMS: A GILDED AND HEARTBREAKING LIFE, a 2013 Massachusetts Book Award finalist.  She received a 2005 NEH Fellowship for her research on Clover Adams and a 2018 NEH Public Scholar Award for her upcoming biography of Isabella Stewart Gardner.  She is Professor of English at Hope College and an elected Fellow of the Massachusetts Historical Society.  
---
ELIZABETH C. DENLINGER
Pforzheimer Collection, New York Public Library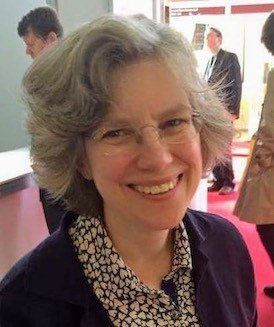 Dancing Skeletons, Tiny Dogs, and Woodcocks of Great Renown: Graphic Outliers and Group Projects in Friendship Albums held by the Pforzheimer Collection
March 6, 5:00-6:00 pm, Room 300, Bingham Humanities
Friendship albums, popular in Britain from about the 1790s through the 1840s, are remembered as the morocco-bound weapons of young ladies seeking husbands; they would be thrust into the hands of friends and strangers who were asked to contribute verses, sketches, or pious quotations. This character, despite its strong whiff of misogyny, is not undeserved. Albums, especially their poetic portions, are havens for the familiar, for reassurances of friendship and esteem. But they are also home to unexpected images and genuinely odd projects, such as Caroline Lamb's watercolor of a drowning child ignored by its playmates, or a series of tributes from the entire Parker family to a pair of woodcocks brought down in one shot by the sculptor Francis Chantrey in 1829. In this talk Dr. Denlinger will examine some of the more unusual images and group projects found in friendship albums in the Pforzheimer Collection. She will argue that the genre of the album promotes a broader group identity that can sanction whimsicality and playfulness for an ensemble of contributors. This talk aims to complicate and enlarge our ideas of the album, adding to them places for the rich and strange.
Dr. Elizabeth C. Denlinger is a curator at the Pforzheimer Collection at the New York Public Library. She co-curated the Library's exhibitions Before Victoria: Extraordinary Women of the British Romantic Era and Shelley's Ghost: The Afterlife of a Poet; she also wrote the companion volume (of the same title) to Before Victoria. She guest curated an exhibition on Frankenstein with the Morgan Library & Museum in 2018.
---
KAREN SANCHEZ-EPPLER
Amherst College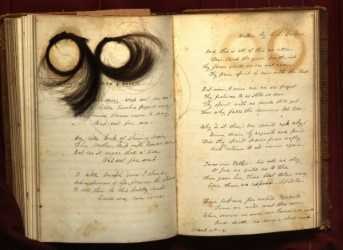 Records of Grief
September 28, 2018, 3:00 – 4:00 pm
300 Bingham Humanities
Karen Sanchez-Eppler will anchor her talk in a single homemade book, a blank "Records" book purchased in upstate New York in the 1840s and used sporadically over 20 years by Mary Bacon in at least four separate memorial responses to familial sorrows.  The writing preserved in this book centers on family ties, and hence the book proves a fruitful place for thinking about the roles books play in family life and in particular in structuring the relations between parents and children, and in negotiating loss. The diverse ways that Mary Bacon uses this volume--copying poems and writing her own, pasting some newspaper clippings and copying out others, sewing in locks of hair, storing recipes for peach preserves, and leaving large sections blank—provides a material instance of the hybridity and elasticity with which books hold lives. The varied ways that Mary Bacon repurposes this book in a mix of commonplace book aesthetics, the Friendship Album model of communal bookmaking, and the scissoring practices of the scrapbook both demonstrates the suppleness of form within the constraints of a single volume and reflects shifts in print culture over these twenty years. It also testifies to the kind of resource these blank pages provide for expressing and containing grief. Ultimately the resilience of Mary Bacon's book expresses her emotional resilience and the resilience of her family.
Karen Sánchez-Eppler is L. Stanton Williams 1941 Professor of American Studies and English at Amherst College. The author of Touching Liberty: Abolition, Feminism and the Politics of the Body (1993) and Dependent States: The Child's Part in Nineteenth-Century American Culture (2005), she is currently working on two book projects The Unpublished Republic: Manuscript Cultures of the Mid-Nineteenth Century US and In the Archives of Childhood: Playing with the Past as well as co-editing with Cristanne Miller The Oxford Handbook of Emily Dickinson. Her scholarship has been supported by grants from the NEH, ACLS, the Newberry Library, the Winterthur Library, the Stanford Humanities Center, and the Fulbright Foundation. She is one of the founding co-editors of The Journal of the History of Childhood and Youth and past President of C19: The Society of Nineteenth-Century Americanists.
---
ELLEN GRUBER GARVEY
New Jersey City University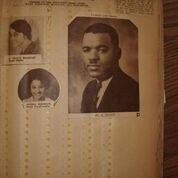 Paper Monuments: Reading Scrapbooks to Understand the History of Hate in America
October 27, 5:30 – 6:30
Bingham Humanities 300
Men and women 150 years ago grappled with information overload by making scrapbooks – the ancestors of Google and blogging. From Mark Twain to Frederick Douglass to Susan B. Anthony to Alice Dunbar Nelson, African American janitors to farmwomen, abolitionists to Confederate soldiers, people cut out and pasted down their reading. They articulated opinions and compiled data without writing a word. Their scrapbooks are a record of what they read and how they read it.
During and after the Civil War, Northerners and Southerners read different newspapers and read them differently. They accused each other of promulgating fake news, even as they all saved their records of grief and of living through momentous events. Immediately after the war, Southern scrapbooks mark a turn to lost cause ideology. At the same time, some African Americans began making massive scrapbook compilations recording the great changes in black life, and soon documented the fight against lynching, while white northern scrapbooks endorse reconciliation with the South. This talk shows how to read scrapbooks to understand how people process media to create and maintain their beliefs about events and history.
Ellen Gruber Garvey writes and speaks on historical scrapbooks, on how abolitionists mined the press as a database, the work of an innovative black businessman whose enterprise was essential to New York reporters in the late 19th century, and much else. Her recent book, Writing with Scissors: American Scrapbooks from the Civil War to the Harlem Renaissance, has won four awards. Her previous prizewinning book was The Adman in the Parlor: Magazines and the Gendering of Consumer Culture, 1880s to 1910s (Oxford University Press, 1996).
---
ANDREW STAUFFER
University of Virginia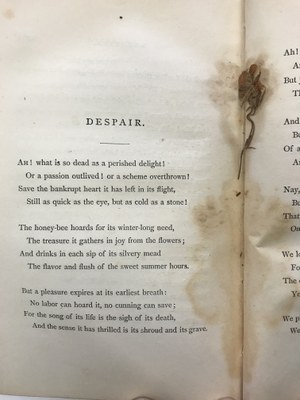 Garden of Verses: Poems, Flowers, and Nineteenth-Century Reader
September 11, 3:30 - 4:30
Bingham Humanities 300
In this talk, Stauffer wants to lead you down the garden path, towards a consideration of pressed botanicals in books of poems and their relationship to Anglo-American verse of the nineteenth century – as written, as published, and as read. We are all aware of the pervasive involvement of poetry with botanical material, particularly in this era of Forget-Me-Not anthologies, post-Romantic nature poetry, and the cultural language of flowers. Drawing on examples discovered via the Book Traces project (http://booktraces.org), he argues that flowers made their way into books of poems in complex and revealing ways. Poets like Felicia Hemans and Jean Ingelow wrote knowing that floral, botanical practices were part of the field of reception; publishers and illustrators designed books that called them forth and echoed them; and readers engaged in this layered scene of reception as they meaningfully inserted blossoms and buds between the leaves. He hopes to make the case for the value of these individual copies and the histories of female readerships they contain, particularly in our current moment of print collections management and the downsizing of libraries. 
Andrew Stauffer is an associate professor of English at the University of Virginia, where he directs the Book Traces project and co-directs the digital scholarly collective NINES. He is the author of Anger, Revolution, and Romanticism (Cambridge, 2005), and the editor of works by Robert Browning and H. Rider Haggard. He has published widely on Romantic and Victorian poetry.
---
 TRACES IN THE STACKS
Andrew Stauffer, University of Virginia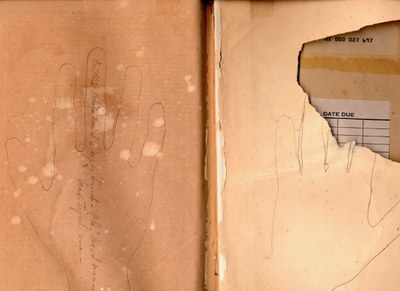 Sept. 11, 11:00 – 12:30
Ekstrom Library, room 117A.
Join us for a treasure hunt in Ekstrom Library for traces of nineteenth-century readers—autographs, doodling, pressed plants, souvenirs, bookmarks, and other ephemeral inserts. 
We will spend about 45 minutes in the stacks, looking for evidence of nineteenth-century readers, and then we will reconvene to share our discoveries.
Prof. Stauffer has found, through his "Book Traces" project, that many miscellaneous books in the stacks of most libraries contain important markers of human experience and everyday sentiments. This unique record is being lost to history with digitization; such shabby books are at risk of being discarded when there is a digital record of one copy.
Personal and unique objects, these books should be recorded – and saved. He has discovered over 700 books with traces, and recorded them here:
---
TALIA SCHAFFER

The Graduate Center of the City University of New York
"Feminism: Archival, Communal, Critical"
March 23, 2:30-3:30
Bingham Humanities 300
In this talk, Schaffer explores how profoundly our feminist practices have been structured by a historical model, suggests that this model is coming under pressure in the digital era, and explores alternatives - alternatives that in fact already exist in Victorian texts. 20th- century feminism saw its mission in terms of a linear tradition. From Woolf's claim that we "think back through our mothers" to the archival recovery work of the 80s and 90s, feminists have perceived their practice as the rescue of lost foremothers. The fantasy of archival recovery is a powerful one, and it structured both real scholarly experience (Showalter, for instance, opening sodden boxes in a garage and finding the work of Sarah Grand) and fictional fantasy (Byatt's Possession). But in the 21st century, as new forms of digitization alter the archival experience, we are forced to think more critically about simultaneity, access, rarity, organization, and distribution. What does it mean for feminists when the arduous recovery of rare items coexists with instantaneous googling? A temporal model may no longer provide a clear paradigm. Instead, Schaffer wants to suggest an alternative model for feminism, a synchronic instead of a diachronic one. What if, instead of organizing our feminism as a historical tradition, we model it on communal relations? She uses the theory of ethics of care to explore communities of care: voluntary, affiliative, discursive organizations, and she uses Charlotte Yonge's The Heir of Redclyffe as a model of how to invoke other writers as mutual carers, not chronological precursors. 
Talia Schaffer is a professor of English at Queens College CUNY and the Graduate Center CUNY. She is the author of Romance's Rival: Familiar Marriage in Victorian Fiction (2016); Novel Craft: Victorian Domestic Handicraft and Nineteenth-Century Fiction (2011); and The Forgotten Female Aesthetes; Literary Culture in Late-Victorian England (2001). She has also co-edited and edited several special issues, scholarly editions, and collections. Her articles focus on Victorian familial, domestic, and marital norms, with special attention to women's writing and disability studies. Schaffer's current work explores using the theory of "ethics of care" as way to read social relations in Victorian fiction.
---
---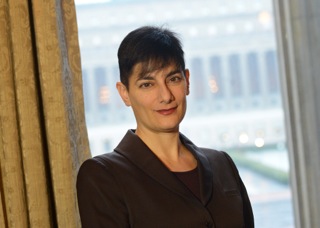 SHARON MARCUS
Orlando Harriman Professor of English and Comparative Literature, Columbia University
"Approaching Celebrity: The Theatrical Scrapbook, 1880-1930"                                              
Oct. 10, 5:30 – 6:30 pm
Chao Auditorium, Ekstrom Library
Between 1880 and 1930, many ordinary people kept theatrical scrapbooks that documented their theater attendance and their interest in specific stars. Often discarded, the hundreds of scrapbooks that survived to this day in theatrical archives remain a radically underused resource for understanding the history of theater and of celebrity culture.  This talk begins by briefly outlining several ways that nineteenth-century fans sought intimacy with celebrities and then focuses on the theatrical scrapbook as a way for members of the public to assert agency over print media and to create a fantasmatic but materially palpable space within which they could approach celebrity.
Sharon Marcus is Dean of Humanities and Orlando Harriman Professor of English and Comparative Literature at Columbia University as well as the co-founder and co-editor in chief of Public Books, a bimonthly review of books, arts, and ideas. 
A literary critic, cultural historian, and feminist theorist, Sharon Marcus is the author of two books: Apartment Stories: City and Home in Nineteenth-Century Paris and London (University of California Press, 1999), and the prize-winning Between Women: Friendship, Desire, and Marriage in Victorian England (Princeton: 2007).  She has guest edited several special issues of scholarly journals, including a controversial 2009 issue of Representations, "The Way We Read Now," co-edited with Stephen Best, and a special 2015 issue of Public Culture on "Celebrities and Publics in the Internet Era."  She is currently completing a book on the history and theory of modern celebrity.
---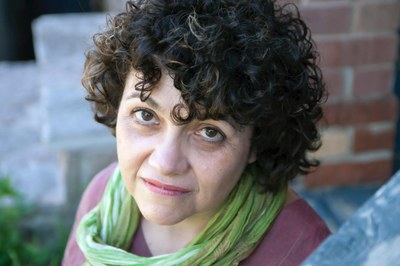 DEIDRE SHAUNA LYNCH
Ernest Bernbaum Professor of Literature, Harvard University
"Paper Slips: Albums, Archives, and Accident"
Nov. 4, 4:00 – 5:00
Humanities 205
Historians of the book have only recently come to acknowledge the extent to which in the nineteenth century the blank book – the book whose pages incite not reading, but writing (as well as, e.g., sketching, painting, decoupage, and embroidery)— helped to motor the print market.  In the early nineteenth century, thousands of Anglo-American amateurs of both sexes patronized that branch of the book trade when they took to compiling albums, as they were called.  Participating in this fashionable leisure activity, they cashed in one promise underwriting that retail sector's profitability – the promise that it would possible for everyman and everywoman to become his or her own book maker.  My paper looks to their home-made books and the practices of archiving, excerpting, transcribing, clipping, and de- and re-contextualizing that found them in part to recovery the diversity of the book at just the moment when we tend to assume  its unity is assured, a moment which retroactively appears to us as the high-water mark in the long history of the emotional investments that the codex form has prompted.  I explore how often the creation of an album, though in some respects a bibliophilic practice, depended on an almost indecent readiness to demolish and remake books and to conceptualize text and image, poems and pictures as detachable and re-attachable slips and scraps . And I track the evident awareness amongst those who compiled such volumes that in their hands the book behaved badly  – was more mobile in its contents, more porous in its relationship to the world – than the book form was supposed to be.
Deidre Shauna Lynch was educated at the University of British Columbia in Canada and at Stanford University, where she took her Ph.D. Formerly Chancellor Jackman Professor in the Department of English at the University of Toronto, she joined the faculty of Harvard University in 2014. She has published widely on the literature and culture of late- eighteenth-century and early-nineteenth-century Britain, on the history of women's writing, on the theory and history of the novel, and on the history of reading. Her first book The Economy of Character: Novels, Market Culture and the Business of Inner Meaning won the Modern Language Association Prize for a First Book in 1999. Other books include (as editor or co-editor) Cultural Institutions of the Novel (Duke University Press), Janeites: Austen's Disciples and Devotees (Princeton University Press), the Oxford World's Classics edition of Jane Austen's Persuasion, the Norton Critical Edition of Mary Wollstonecraft's A Vindication of the Rights of Woman, and the Romantic Period volume of The Norton Anthology of English Literature. Her edition of Austen's Mansfield Park will be published by Harvard University Press in 2016.  In early 2015 the University of Chicago Press published her Loving Literature: A Cultural History, a study that engages the eighteenth- and nineteenth-century prehistory of English studies in order to give a new account of the state of the discipline and of the state of our literary affections.  Her work in progess includes a book titled Paper Slips: Disassembling the Book in the Romantic Century. Lynch has won multiple teaching awards, including the Northeast Association of Graduate Schools Graduate Faculty Teaching Award. 
---
 RACHEL BUURMA
Professor of English Literature,
 Swarthmore College
 
Thursday, January 21, 4:00 – 5:00
Humanities 300
"Note, Index, Topic: The Preparation of the Victorian Novel"
Scholars of literature continue to multiply methods for researching the sources of and inspirations for the Victorian novel. But how did Victorian novelists themselves do research? Following Roland Barthes's methodological reorientation from the position of the critic to that of the novelist in "The Preparation of the Novel," this talk asks how understanding novelists' note-taking systems, personal knowledge organization technologies, and self-archiving practices can help us rethink our ways of knowing the Victorian novel.  Taking almost-forgotten Victorian novelist Charles Reade as a case study, it will offer illustrations drawn from the hundreds of volumes of notes and clippings he amassed over the course of his career. This talk will also consider how a more detailed grasp of novelists' research practices might help us reimagine some popular digital methods for exploring corpuses of nineteenth-century novels. Accordingly, it will include a very brief introduction to the theory and practice of topic modeling before suggesting that we can best engage such forms of unsupervised machine learning by seeing them as part of the history of novelistic research and fiction composition.
Rachel Sagner Buurma is Associate Professor of English Literature at Swarthmore College, where she works on Victorian literature and culture, the novel, book history, and literary information science. Her essays have recently appeared in New Literary History, Representations, Victorian Studies, and the Oxford Handbook of the Victorian Novel.  She is finishing a project on the material history of narrative theories of the Victorian novel and beginning one on the research practices of nineteenth-century novelists. With Laura Heffernan, she is working on a new disciplinary history of English literary studies titled "The Teaching Archive." Along with Jon Shaw (University of Pennsylvania Libraries), she co-directs the Early Novels Database. For further particulars see her website: www.rachelsagnerbuurma.org