Jocelyn Fetalver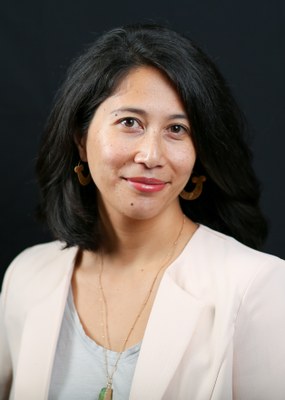 Professor of Professional Practice
Jocelyn Fetalver joined the Kent School of Social Work as an adjunct professor in 2015 and transitioned to term faculty in January 2019. Jocelyn was the Family Services Coordinator of Family Scholar House in Louisville, Kentucky from September 2006-December 2018. Her position focused on the coordination and delivery of family support services for low income
single parent college student families. In addition, she specialized in health initiatives and financial wellness programming for both adults and children at Family Scholar House.  Jocelyn coordinated and provided supervision to social work interns at Family Scholar House and practicum students at Jefferson County Public Schools and Louisville Youth Group, a nonprofit serving LGBTQIA+ youth . She received an Outstanding Practicum Supervisor Award from the Kent School of Social Work in 2013.
Participation in the Money Talks Initiative with Louisville Metro Government and other social service agencies, Jocelyn co-developed and facilitated Financial Empowerment training for the community. She was recognized by Louisville Metro Government as a Financial Empowerment Champion in August 2013 and 2014. Jocelyn presented Financial Empowerment at The Student Parent Support Symposiums at The Ohio State University in May 2015 and Endicott College in June 2017.
Jocelyn formerly served on the Kent School Alumni Board as a Vice President/Council Member and was a board member for Louisville Youth Group.
Jocelyn has a Masters in Social Work from the University of Louisville Raymond A. Kent School of Social Work.