Orientation Week (M1)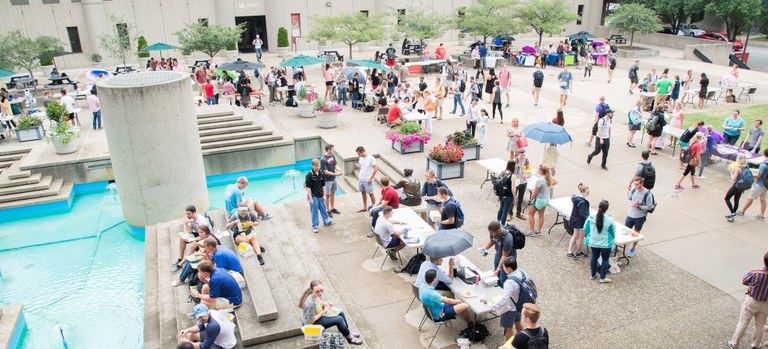 The University of Louisville is thrilled to welcome you to the School of Medicine and we are looking forward to the fall semester and meeting all of you.  In planning for the start of the semester, we have had to reevaluate how we approach Orientation and White Coat ceremony and remain in compliance with social distancing.  Our number one priority is keeping everyone safe and complying with state recommendations.   
Orientation dates are: July 26th through July 30th, 2021.  We will make sure to include sessions and meetings that are informal to allow you ways to meet and socialize with your fellow classmates, mentors, and Advisory Deans.   A final orientation schedule will be emailed to all incoming medical students in June 2021.
We are planning to host an in-person White Coat ceremony, that includes COVID friendly safety measures, on Sunday August 1st, 2021.  This ceremony is always very well attended by family members, as they celebrate your transition into medical school. Please stay tuned for updates around attendance, coat size ordering, and safety measures.
We are so excited to meet you, offer you a warm welcome, and allow you time to familiarize yourself with the school!  If you have any questions regarding orientation week or White Coat ceremony, please contact Cynthia Morse.