Orientation Week (M1)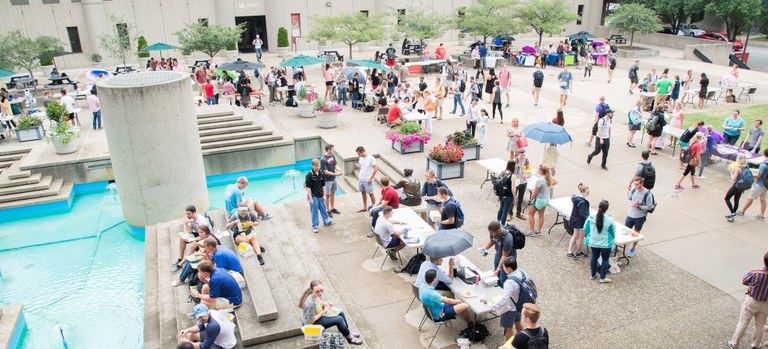 The University of Louisville is thrilled to welcome you to the School of Medicine and we are looking forward to the fall semester and meeting all of you!
Orientation dates are: July 25th through July 29th, 2022 and attendance is mandatory for all incoming students.  We will make sure to include sessions and meetings that are informal to allow you ways to meet and socialize with your fellow classmates, mentors, and Advisory Deans.   A final orientation schedule will be emailed to all incoming medical students at the start of July 2022.
We will host the White Coat ceremony on Sunday July 31st, 2022.  This ceremony is always very well attended by family members, as they celebrate your transition into medical school. Students will be allowed to bring three guests to the ceremony, and the ceremony will be live-streamed on YouTube so all are welcome to tune in remotely.

We are so excited to meet you, offer you a warm welcome, and allow you time to familiarize yourself with the school!  If you have any questions regarding orientation week or White Coat ceremony, please contact Cynthia Morse.