Commencement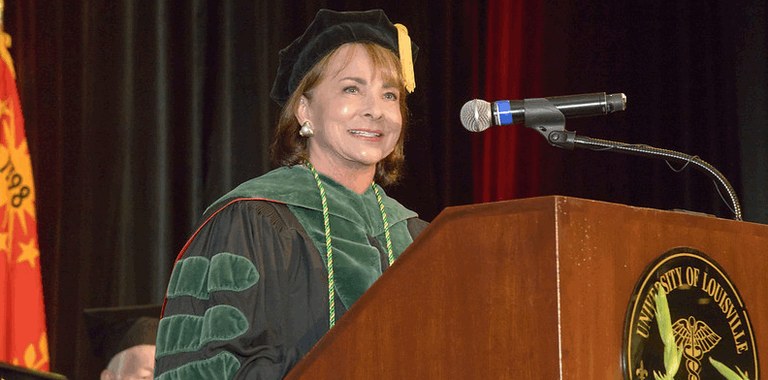 University of Louisville School of Medicine
Class of 2020 Commencement
Saturday, May 9, 2020
4:30 EDT
---
Celebrating Virtually
In March, the University of Louisville announced they would be postponing this spring's university-wide Commencement until December 2020.  Because many of our medical school graduates will be moving throughout the country for residency, the School of Medicine's commencement will be held virtually on Saturday, May 9, 2020.
Links:
Class of 2020 Commencement Program
View the Virtual Commencement

A Tribute to the Class of 2020

In her email to the University of Louisville community, Dr. Neeli Bendapudi wrote, 
"On May 9 at 10 a.m., we will launch a special website, uofl.edu/hereandbeyond2020, to celebrate the accomplishments of our spring semester graduates.  The site will feature well wishes from campus, local and state leaders, the UofL community, alumni and others. We will also profile several of our graduates and share a few surprises and interactive features on the site.
I encourage you to participate by recognizing our students' accomplishments on social media using the hashtag #UofLGrads2020 on your posts. Let the Class of 2020 know how proud you are by using this hashtag to share your words of support and advice, photos and personal stories.  Graduates, please also use this hashtag and tag UofL on your posts to tell us how you're celebrating and to share photos, videos and personal reflections on your time at UofL. This hashtag will also serve a special purpose for the website."
---
Professional Photography from Past School of Medicine Commencements
Class of 2019
Commencement Photos & Diploma Presentation |  Hooding
Class of 2018
Commencement Photos & Diploma Presentation  |  Hooding
Class of 2017
Commencement Photos & Diploma Presentation