Yandell College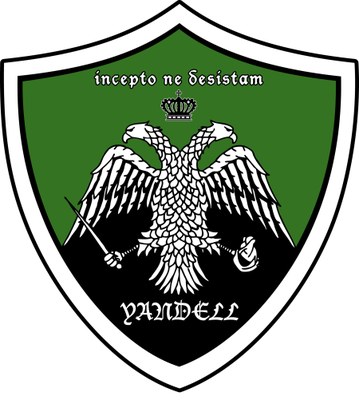 Lunsford Pitts Yandell, Sr., M.D. (1805-1878) was a founding faculty member and first Dean the University of Louisville School of Medicine.  He contributed greatly to UofL's success as leader, teacher, scholar, writer and editor.  Yandell was born in 1805 in the American frontier area that is now central Tennessee.  His father, Wilson Yandell, M.D., was a pioneer physician, who rode long, daily horseback journeys to attend his patients.  His mother, Susan Wendel Yandell, provided him an excellent education in their remote, frontier setting.  His undergraduate school was Transylvania University in Lexington, where he attended some medical lectures and impressed medical Dean Charles Caldwell.
Yandell received his medical degree from the University of Maryland School of Medicine.  He then entered practice near his home in Murfreesboro, Tennessee, but after four years, he moved in 1830 to Nashville, attracted by "scholars and rich libraries."  In 1831, he was called by Professor Caldwell to become Professor of Chemistry at Transylvania University Medical Department.  Although his primary scholarship and interests were Physiology and Paleontology, his intellect and versatility allowed him to teach effectively in other medical disciplines.  He was principled, energetic, focused and effective, with stern demeanor and strong opinions.
In 1837, a conflict split the Transylvania medical faculty, causing Yandell, Caldwell, and John Esten Cooke, M.D. to leave for Louisville and found the Louisville Medical Institute, which would become the University of Louisville.  Yandell was the founding Dean and Chemistry Professor.  When Caldwell relinquished the Chair of Physiology in 1849, Yandell succeeded him to teach the discipline Yandell preferred.  During Yandell's 22 year UofL service, he wrote over 120 scientific papers on medicine and paleontology.  He edited two medical journals, including the respected Western Journal of Medicine and Surgery with Daniel Drake, M.D.  His family included two future physicians, Lunsford P. Yandell, Jr., who became Louisville's first Dermatologist, and David Wendel Yandell, who became one of America's most acclaimed surgeons and a UofL faculty star.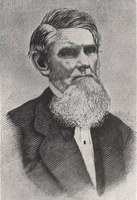 In 1859, Yandell was recruited to the medical school in Memphis.  Shortly thereafter, the Civil War broke out, and Yandell became a physician in the Confederate Army.  A serious Bible student, Yandell was ordained a Presbyterian minister in 1864, and he pursued dual careers as physician and pastor in Dancyville, Tennessee for two years.
In 1867, he returned to Louisville to again practice and teach at the University of Louisville.  In 1872, he was elected President of the College of Physicians and Surgeons of Louisville, and in 1878, he was elected President of the Kentucky State Medical Association.  Later that year, he died at age 73, leaving an enduring legacy of great contributions to the University of Louisville and 19th century medicine.  The School of Medicine is proud of the legacy of Dr. Lunsford P. Yandell, Sr., and has named this college in his honor.
- Gordon R. Tobin, M.D.