Pediatric Pulmonology, Allergy and Immunology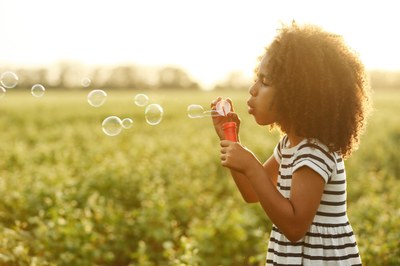 The academic and clinical division of Pediatric Allergy and Immunology has merged with the division of Pediatric Pulmonology now providing a multi-disciplinary approach to children and teens who suffer from lung diseases and disorders.
Allergy and Immunology
The Section of Allergy and Immunology has provided continuous service to thousands of adult and pediatric patients with chronic allergic diseases for over 40 years. Through the outpatient clinical office at Norton Children's Allergy & Immunology, treatment and consultation are available for a wide range of allergic diseases, including asthma, allergic rhinitis (hay fever), recurrent sinusitis, food and drug allergies, atopic dermatitis (eczema), hives, stinging insect allergy, and primary immune deficiencies.
The faculty is actively involved in teaching medical students and pediatric, internal medicine, and family practice residents. The rotation is available to pediatric, internal medicine, and family practice residents as an elective.
We offer these services as they relate to the treatment of asthma, allergy, and related illnesses:
Allergy skin testing and specific allergen immunotherapy (allergy shots)
Pulmonary function (lung) testing
Venom testing for stinging insect and venom immunotherapy
Food allergy testing and challenges
Aspirin testing and desensitization
Local anesthetic testing
Antibiotic testing
Patient education: avoidance of allergens and triggers, asthma management plans, food avoidance
Evaluation for primary immune deficiencies and recurrent infections (in conjunction with the Division of Pediatric Infectious Diseases)
Pulmonology
The pediatric pulmonology team provides comprehensive care of lung diseases over the entire pediatric age group, which include:
Pediatric Pulmonary Center specializes in caring for children who have a variety of respiratory disorders. Careful consideration is given to prescribe the best possible method of therapy following nationally accepted guidelines where applicable for treating: infantile wheezing, chronic lung disease of prematurity (bronchopulmonary dysplasia), upper airway obstruction, pneumonia, bronchiectasis, pulmonary mycosis, pulmonary fibrosis, and childhood interstitial lung disease.
Cystic Fibrosis Center is one of 120 centers in the United States accredited by the National Cystic Fibrosis Foundation.  We provide diagnosis and multidisciplinary specialized care for cystic fibrosis patients. Our multidisciplinary team consists of two respiratory therapists, two registered nurses, a nurse practitioner, a dietician, a pharmacist and a clinical social worker.  We also have support from the Bingham clinic for mental health services as well as from endocrinology and gastroenterology as needed.
Childhood Asthma Care and Education Center offers comprehensive, state-of-the-art, therapeutic strategies to children with all stages of asthma severity, including the most severe cases.  We also work closely with Norton Children's Hospital to ensure that children with asthma are receiving exceptional care in both the inpatient and outpatient settings.
Technology Dependent Center, directed by Ron Morton, MD is a center specializing in the care of medically complex and fragile children who are dependent on home mechanical ventilation and have a tracheostomy.  Weekly rounds are also conducted at the 14-bed chronic ventilator unit at the Pediatric Convalescent Center of Home of the Innocents.
Pulmonary Function Laboratory at Norton Children's Hospital interprets and performs pulmonary functions tests in infants and children. Spirometry, lung volumes (by both body plethysmography and nitrogen washout), impulse oscillometry, diffusion capacity, methacholine challenge test, exercise challenge test, and noninvasive oxygen monitoring are all available at this facility.
The Pediatric Pulmonary Fellowship at the University of Louisville adheres to the requirements for Pediatric Pulmonology certification by the Pulmonology Sub board of the American Board of Pediatrics, and is fully accredited by the Accreditation Council for Graduate Medical Education.
The goal of our program is to meet the fellow's career goals through an individualized training program. Fellows can choose to pursue a degree program (MS in Clinical Investigation or Public Health) that includes coursework in the science of clinical research, manuscript writing, grant writing, epidemiology, ethical & policy issues in clinical research, and biostatistics. We will ensure the fellow develops the core knowledge, skills and experience that will enable them to provide children of all ages with pulmonary problems excellence in clinical care. Each fellow will be given ample opportunity to hone their teaching skills, conduct meaningful research, participate in quality improvement initiatives and assume leadership roles in taskforces. We strive to achieve a balanced fellowship experience to include fostering fellow wellbeing. By the end of the Fellowship, the fellow will be able to successfully sit for examination by the American Board of Pediatrics Pulmonary Sub board examination and be confident they are ready for unsupervised practice in the field of Pediatric Pulmonary.
Faculty
The program faculty members are all recognized as exceptional teachers and role models for young physicians.  Each one is board-certified in pediatrics and pediatric pulmonology.  They have a variety of research interests, including severe asthma, cystic fibrosis, chronic lung diseases, recurrent pulmonary infections, wheezing in infancy, and congenital airways and pulmonary malformations.
Academic Office
Academic Key Contact:  Chris Dunlap
571 S. Floyd St., Ste. 414, Louisville, Ky 40202
P: (502) 852-3772   |  F:  (502) 852-4051
Outpatient Clinics
Norton Children's Medical Group-Novak Center, 411 E. Chestnut Street, Level 5, Louisville, KY 40202
Phone: 588-2349
Norton Children's Medical Group-Brownsboro, 9880 Angies Way, Suite 330, Louisville, KY 40241
Phone: 502-588-2349
Faculty
Ronald Morton, MD, Professor of Pediatrics, Division Chief
Director, Cystic Fibrosis Care Center
Director, Technology Dependent Center
Director, Pediatric Home Ventilator Program
Specialty: Pediatric Pulmonology
Norton Children's Profile
---
Adriana McCubbin, MD, Assistant Professor of Pediatrics
Associate Division Chief, Allergy and Immunology
Specialty: Pediatric Allergy and Immunology
---
Scott G. Bickel, MD
, Associate Professor of Pediatrics
Specialty: Pediatric Pulmonology
---
Adrian O'Hagan, MD
, Professor of Pediatrics
Director, UofL Pediatric Cystic Fibrosis Care Center
Director, Pediatric Pulmonology Fellowship Program
Specialty: Pediatric Pulmonology
---
Erica Stevens, MD, Assistant Professor of Pediatrics
Associate Director, Pediatric Pulmonology Fellowship Program
Specialty: Pediatric Pulmonology
---
Chandra Vethody, MD, Assistant Professor of Pediatrics
Specialty: Pediatric Allergy and Immunology