Overview
Pediatric Dermatology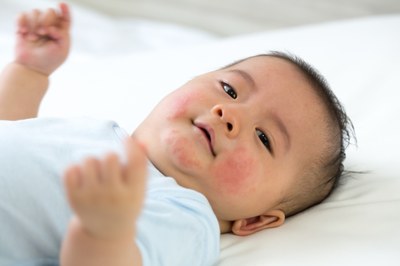 The pediatric dermatology division at University of Louisville School of Medicine was formed in Summer 2020.  Through the outpatient clinical office Pediatric Dermatology providers treat the unique skin care needs of infants, children, and adolescents.
The division leader is actively involved in teaching the next generation of medical students and pediatric and dermatology residents.
In the outpatient clinical office, located in the Novak Center for Children's Health, the dermatology providers offer these services:
Treatment of common and rare cutaneous disorder including eczema, acne, infantile hemangiomas, inflammatory skin disorders such as psoriasis and autoimmune diseases, vitiligo, and hair loss among others.
Procedural management of warts and molluscum as well as excisions of atypical growths
They also serve as a consulting service for hospitalized patients with cutaneous issues.
Academic Office
Kourtney Sexton, Academic Assistant
502.852.3874
571 S. Floyd Street Louisville, Kentucky 40202
Outpatient Clinic
Norton Children's Dermatology
Novak Center for Children's Health
411 E. Chestnut Street, Level 7, Louisville, Kentucky  40202
---
Faculty
Patricia S. Todd, MD, Division Chief
Assistant Professor
Norton Children's Profile