Doctor of Social Work Admissions
---
Fall 2023 Term preferred application deadline: May 12, 2023 - start date August 2023
Thank you for your interest in applying to the Doctor of Social Work Program.  Please read and download a copy of the DSW Application Checklist  to view the steps in the application process and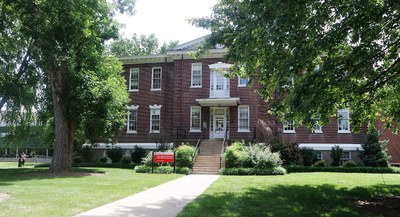 information that needs to be submitted. Details about the DSW student admission selection process and admission standards are listed below.
---
Student Admission Selection Process
A holistic approach to the evaluation of applications is undertaken. The student selection process involves the review of all application materials, and if that review is favorable, an interview is conducted by DSW faculty members assessing the applicant's fit with program goals, faculty expertise, potential for in program and post-graduation success.  An applicant is admitted into the DSW program at the recommendation of the DSW faculty. After the interviews are completed, the DSW program faculty will recommend to the DSW director whether to admit, wait-list, or deny the applicant entrance into the program.
---
Admission Standards
Application materials
• Completed application and application fee
• Current Resume or Curriculum Vita
• Three letters of recommendation from individuals familiar with the applicant's work and/or academic ability and performance such as current or former supervisors and instructors.
• Official transcripts from all colleges and universities attended
• A writing sample demonstrating the applicant's writing and analytical ability
• Personal Statement of goals for pursuing the DSW degree [Requirements for Completing the Personal Statement]
Admission Requirements
• Master's degree in Social Work
• Three years of post-master's degree social work experience
• An interview after review of submitted application materials
• Master's GPA of 3.0. Applicants with a master's GPA below 3.0 showing potential for success as demonstrated in their other submitted application materials and/or in the interview for admission into the DSW program will be given consideration for admission.
Application Deadline
Application Deadline May 12

Fall Start August
---
Additional Information