People
Director
Paul J. Rosen, Ph.D.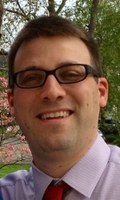 Dr. Paul J. Rosen, Ph.D. is the Director of the RACER Lab, Lead Supervisor of the CARDS Team (Clincal services for Children with ADHD and Related Disorders) at the Noble H. Kelley Psychological Services Center (PSC), and an Assistant Professor of Clinical Psychology in the Department of Psychological and Brain Sciences at the University of Louisville. Dr. Rosen is a nationally renowned expert on ADHD, emotions, and behavior in children, and has published multiple research articles in internationally respected journals including Journal of Attention Disorders, Aggressive Behavior, Social Development, Journal of Applied Developmental Psychology, Journal of Child and Family Studies, and ADHD: Attention Deficit & hyperactivity Disorders. Dr. Rosen has spoken about ADHD at national organizations such as the Association of Behavioral and Cognitive Therapists and the Society for Research in Child Development, and has given multiple community presentations on managing ADHD and frustration at home and in the classroom to organizations including the Kentucky Psychological Association (KPA), University of Southern Indiana's Community of Scholars Lecture Series, the Center for ADHD at Cincinnati Children's Hospital Medical Center, the Lincoln Foundation's Whitney M. Young Scholars, and several parent and faculty organizations within Jefferson County (KY) Public Schools. Originally born in New York City, Dr. Rosen completed a B.A. from University of Michigan, an M.S. and Ph.D, in Clinical Psychology from University of Kentucky, and a postdoctoral fellowship at the Center for ADHD at Cincinnati Children's Hospital Medical Center. Dr. Rosen enjoys hiking, kayaking, photography, music,and playing and watching sports. Dr. Rosen lives in Louisville with his wife, Megan, and his poorly-behaved but very sweet Pointer-Lab mix, Abe.
Graduate Research Assistants
Danielle Walerius, M.A.


Danielle Walerius is a current graduate student in the clinical psychology program at the University of Louisville. She completed her undergraduate degree at Wittenberg University with a major in psychology and minor in statistics. Danielle's research interests include examining the relations between parental factors and child emotional/behavioral outcomes for children with ADHD. Specifically, she is interested in how parental ADHD and/or emotional reactivity influence how parents perceive and manage their child's difficulties and impact their ability to model and communicate effective coping strategies to their child. In her (limited) free time, Danielle enjoys immersing herself in the magical worlds of Buffy the Vampire Slayer, Harry Potter, and Game of Thrones, in addition to watching B horror movies, reading, swimming, getting together with friends, and visiting family.
Nicholas Fogleman
Nick Fogleman is a doctoral student in clinical psychology at the University of Louisville. Originally from Omaha, Nebraska, he graduated with a B.S. in Psychology from Loyola University Chicago in May 2009. Following graduation, Nick joined Teach For America and taught sixth grade science to hundreds of wonderful students in eastern North Carolina. After three years in the classroom, Nick moved to Washington D.C. to work at the National Institute of Mental Health as a Technical IRTA fellow for the Clinical Brain Disorders Branch. While there, he investigated the effects of dopaminergic medications on neural circuits underlying emotion processing. In his spare time, Nick enjoys fishing, golfing and exploring the great outdoors with his wife Katie, and dog, Melvin.
Kirsten Leaberry, M.A.

Kirsten Leaberry is a doctoral student in clinical psychology at the University of Louisville. Originally from Frederick, Maryland, she graduated with a B.A. in Psychology from University of North Carolina Wilmington in December of 2012. Following graduation, she worked in an experimental psychopathology lab and then pursued an M.A. in General Psychology, also from UNCW. During her graduate study at UNCW, Kirsten worked as a research assistant in a trauma and resiliency lab and coordinated a pediatric ADHD Neurofeedback Clinic. Her Masters thesis examined behavioral and cognitive outcomes following neurofeedback for the treatment of children with ADHD. Since her recent move to Louisville, Kirsten has enjoyed exploring Louisville, and in her spare time she enjoys exercising, hanging out with friends, and hiking with her dog, Louie.
Undergraduate Research Assistants
Laura Purcell (post-baccalaureate)
Kennedy Abrams
Leonor Curbelo
Cibrian Johnson
Cameron McCoig
If you are interested in graduate training or undergraduate research opportunities in my lab, please visit our Prospective Students