Fran Hardin-Fanning, PhD, RN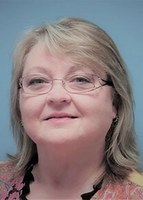 Fran Hardin-Fanning, PhD, RN
Professor and Shirley B. Powers Endowed Chair
fdhard02@louisville.edu
502.852.3949
---
Dr. Hardin-Fanning completed an Associate Degree in Nursing from Morehead State University. She received her MSN and PhD from the University of Kentucky College of Nursing and received the James S. Brown Graduate Student award for her dissertation research related to nutrition in Eastern Kentucky. She completed a Graduate Certificate in Clinical and Translational Science Research Skills 2016 and an Online Instruction certificate from Central Michigan University in 2019.
Dr. Hardin-Fanning has received research funding from the National Institutes of Health and the Health Resources and Services Administration. She received the 2013 American Public Health Association Public Health Nursing Junior Investigator Award for her research work in Appalachia. Her work with rural Appalachian farmers' markets was awarded the William and Elizabeth Morgan Community Health Research Award. Dr. Hardin-Fanning's collaboration with Kentucky Cooperative Extension agents received the 2016 Kentucky Extension Association Family & Consumer Science Health & Wellness Award. She also developed the University of Kentucky's MedVet to BSN Option, an accelerated option for military medics to obtain a BSN degree funded by Health Resources and Services Administration (HRSA). She has had over $4,000,000 in funding and has experience on a Medical IRB.
Dr. Hardin-Fanning will be teaching in the PhD program, supervising DNP Projects and supporting development of research and scholarship in the School of Nursing and in the Norton Health Care.
Education
PhD: Nursing, University of Kentucky
MSN, University of Kentucky