Nurse Anesthesia
About the UofL Nurse Anesthesia Program
**Currently seeking COA accreditation.
The Nurse Anesthesia program is a specialized track of the Doctor of Nursing Practice (DNP) degree offered by the School of Nursing at the University of Louisville. The program is committed to fostering expertise in the art and science of anesthesia, excellence in leadership, and a commitment to the future of the Nurse Anesthesia profession. Completion of the specialty curriculum prepares students to take the National Certification Examination (NCE) offered by the
National Boards of Certification and Recertification of Nurse Anesthetists (NBCRNA)
.
Program Overview
The DNP in Nurse Anesthesia is 36 months of full-time study. The 112 credit hour curriculum and 2,880 required clinical hours meet the Standard for Accreditation of Nurse Anesthesia Programs (2021) as set by the Council of Accreditation of Nurse Anesthesia Education Programs (COA). Students will also complete a scholarly project intended to improve clinical practice with oversight by CRNA credentialed faculty.
Specialized Knowledge
The Nurse Anesthetist role includes the assessment, administration, and management of anesthesia care throughout the perianesthesia continuum for patients across the lifespan. As a Nurse Anesthetist, you will perform: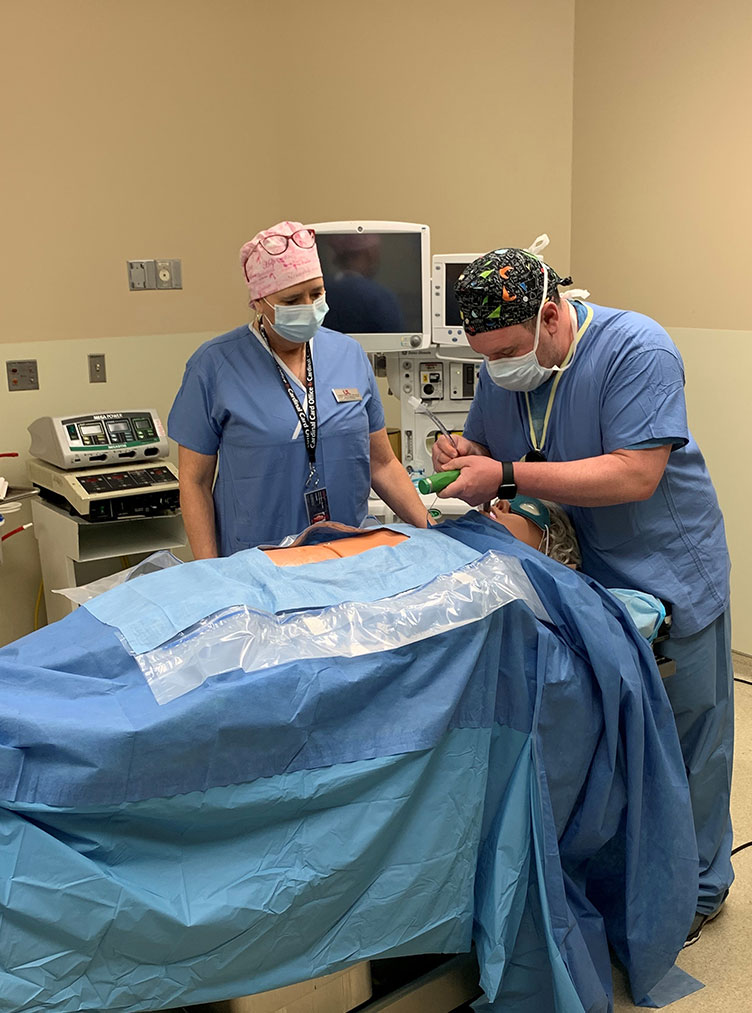 Advanced airway management skills
Endotracheal intubation
General anesthesia
Regional anesthesia techniques
Monitored anesthesia
Neuraxial anesthesia
Invasive line placement
Pain management
Point of care ultrasound (POCUS)
Arterial puncture/catheter insertion
Central venous catheter placement
Advanced hemodynamic monitoring
Radial graphic interpretation
Accreditation
The Nurse Anesthesia Program is currently seeking accreditation from the Council of Accreditation of Nurse Anesthesia Education Programs (COA).
10275 W. Higgins Rd., Suite 906
Rosemont, IL 60018-5603
224-275-9130
http://coacrna.org


Ready to Get Started?