Breast Imaging Fellowship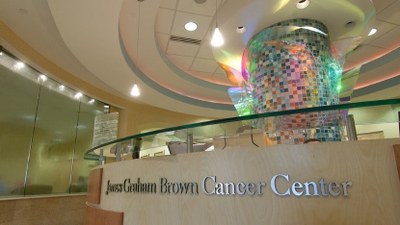 Welcome to the University of Louisville Breast Imaging Fellowship website!
The Department of Radiology at the University of Louisville School of Medicine is pleased to offer this one-year non-ACGME accredited fellowship. This program will prepare you for an exciting career in breast imaging. Training will be based at the University of Louisville James Graham Brown Breast Care Center located in the heart of downtown Louisville adjacent to the University of Louisville School of Medicine and University of Louisville Hospital.
The Center maintains the American College of Radiology's "Breast Imaging Center of Excellence" designation.  Our breast imaging radiologists are part of a multidisciplinary team providing diagnosis and treatment plans for breast cancer patients in collaboration with breast surgery, oncology, pathology, and radiation oncology.
Program Leadership

Assistant Professor, Department of Radiology
Program Director, Breast Imaging Fellowship
University of Louisville School of Medicine
Curriculum
Under the supervision of a faculty breast radiologist, the fellow will interpret digital mammography with tomosynthesis, diagnostic breast ultrasound and breast MRI. Fellows will perform all of their own ultrasound examinations to gain valuable firsthand experience localizing and correlating breast lesions with their corresponding mammographic and MR findings. Fellows will become proficient in the full gamut of breast imaging procedures, including imaging guided needle localizations (with and without wires), ultrasound guided biopsies (with and without vacuum assistance), stereotactic and tomosynthesis guided biopsies, and MR guided biopsies. The fellow will develop effective and compassionate patient communication skills, including how to recommend and explain biopsy procedures, manage patient fears and expectations, and deliver a new diagnosis of breast cancer. Over the course of the year, the fellow will become proficient in image quality control, and will become familiar with federal accreditation and regulatory requirements for breast imaging. The fellow will also have the opportunity to participate in radiology resident training, resident noon conferences, and breast imaging journal club. Under the supervision of the faculty radiologist, the fellow will prepare and present the pertinent imaging at the weekly multidisciplinary breast conferences, with the goal of becoming an effective member of the multidisciplinary patient care team.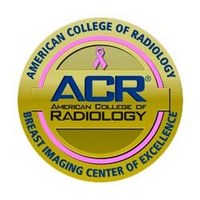 Research
Many prospects for breast imaging research are available at the University of Louisville, and fellows are encouraged to take part in these opportunities. If a project leads to presentation at a national meeting, the Department will offset the cost in accordance with University guidelines.
Stipends & Cost of Living in Louisville
Louisville is a very affordable city, with a cost of living 5.9% below the national average. With a median home price of $138,900, many residents and fellows choose to purchase a home or condo during their time here. Be sure to visit our Living in Louisville webpage. Below is the fellow stipend rate for the current 2023-2024 academic year
| | | |
| --- | --- | --- |
|   | Annual | Monthly |
| PGY 6 | $72,959.56 | $6,079.96 |
University Benefits
The University of Louisville has a competitive benefits package for fellows, including the following insurance plans: Health, malpractice, disability, life, and accident. Additionally, the Ophthalmology Clinic offers a discount on eye examinations and the Dental School offers a complete dental program.
The GME office provides free parking permits to fellows for the HSC 620 parking garage.
Fellows have full access to the University's many fitness facilities free of charge. Family members are also allowed to use facilities for an additional fee.
Fellows are eligible to purchase student athletic tickets, which are offered at reduced rates through the Athletics Department. House staff also have access to all U of L athletic facilities including the Health Sciences Center Fitness Center, the brand new Student Recreation Center, Bass-Rudd Tennis Center, and Ralph Wright Natatorium, which are located on the main campus.
Many discounts are provided to fellows through the following participating organizations: Actor's Theatre, Derby Dinner Playhouse, Kentucky Center for the Arts, Kentucky Opera, Louisville Ballet, Louisville Orchestra, PNC Bank Broadway Series, and Stage One.
Additional Departmental Support for Radiology Fellows:
CME Travel Funding (Totaling $1,500): The program will support the breast imaging fellow to attend either the annual RSNA or SBI meeting. All university travel policies must be followed.
One lab coat and personalized jacket are provided to each incoming fellow.
Fellows who present at an approved national conference may be eligible to have a portion of the travel costs covered by the department.  Fellows presenting will be given additional days off to attend the conference.
Fellows are entitled to four weeks of vacation during the academic year. The Breast Care Center observes the following holidays: New Year's Day, Memorial Day, July 4th, Labor Day, Thanksgiving and Christmas. Holiday time off is not deducted from the Breast Imaging fellow's vacation balance.
Fellows are given five additional days off to use for employment interviews.
Fellowship Application Process
The University of Louisville participates in the Breast Imaging Fellowship Match sponsored by the Society of Breast Imaging (SBI). We follow the timeframe established by the NRMP. We have one appointment available for the
2024-2025 year. We utilize the SBI universal application. Interviews for the position will be held between
January-March 2024.
The program encourages all eligible candidates to apply regardless of race, color, national origin, or sex.
Please email radres@louisville.edu with any questions regarding the fellowship application and interview process.
---
*For more information, please email our Fellowship Program Coordinator: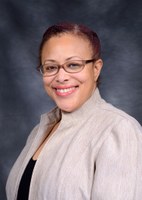 Cheri Bingham, MHA, C-TAGME
Fellowship Coordinator, Department of Radiology
University of Louisville School of Medicine