Fellowship in Endocrinology, Metabolism and Diabetes
The University of Louisville Division of Endocrinology, Metabolism and Diabetes offers a two-year sub-specialty training program designed to provide advanced training and experience at a level for the trainee to acquire the knowledge, skills, attitudes and experience required for all of the competencies needed by a consultant in this field.
---
---
Welcome to the website for Endocrinology, Diabetes, and Metabolism Fellowship Training Program at University of Louisville.
The Endocrinology Fellowship Program accepts two (2) trainees each year, and open to all eligible applicants regardless of race, color, national origin, sex, disability, or age.
We are extremely proud of our fellows, the faculty, and the program's comprehensive curriculum that spans both the UofL Health network and the Robley Rex Veterans Affairs Medical Center. The University of Louisville School of Medicine campus features state-of-the-art clinical, educations, and research facilities.
But, what makes the University of Louisville training experience so rich and the learning climate optimal is the supportive, experienced faculty who are committed to teaching and the collegiality of the fellows. We invite you to explore our website and learn more about what the University of Louisville has to offer you educationally regarding an exciting career in the field of endocrinology.
Vision
Fellows in the University of Louisville Endocrinology, Diabetes and Metabolism Fellowship Training Program are members of an academic medical community that spans UofL Health and the Robley Rex Veterans Affairs Medical Center in which there is a commitment to learning the knowledge, attitudes and skills required for the practice of endocrinology while providing the highest quality medical care to a diverse patient population.
Mission
To train fellows to become compassionate physicians who are competent in the delivery of evidence-based, integrated, multidisciplinary healthcare for patients with both common and rare endocrine disorders, in the outpatient and inpatient settings
To provide a depth and breadth of training that allows fellows to successfully pursue a variety of career options including academic medicine, community/private practice, federal and state health services and the industry
To create a collegial and supportive setting for intellectual growth that promotes lifelong learning in the dynamic field of endocrinology within the content of a rapidly changing healthcare environment
To partner with our fellows in contributing to the science of medicine through mentorship, research opportunities and dissemination of information
Outpatient Clinics
The Division has responsibility for the management of Endocrine-Diabetes outpatient clinics at the UofL Physicians Outpatient Center and the Robley Rex Louisville Veterans Administration Medical Center (VAMC).  In the weekly continuity clinic at the outpatient center, fellows maintain their own roster of patients. There are four ½ day clinics at the VAMC. Fellows participate in patient care in the practices of the Clinical Faculty members. There is a ½ day per week Pediatric Endocrinology rotation for five (5) months, a one (1)  week ½ day rotation in Pathology and Laboratory Medicine, and a two (2) week ½ day rotation in Reproductive Endocrinology & Infertility. Fellows are supervised by the same faculty throughout their training.
Consultation Service
Since endocrine specialists are frequently required to consult on and manage endocrine aspects of care in hospitalized patients, the training program also emphasizes training in the inpatient setting. The Consult Service generally consists of the fellow, a medical resident, medical students, and the consult attending physician. The Consult Service covers the UofL Health - UofL Hospital, the Louisville Veterans Administration Medical Center, Norton Hospital, UofL Health - Jewish Hospital, and UofL Health - Frazier Rehab Institute. The Endocrine Consult Service sees a very diverse array of patients with endocrine-related problems.
Conferences
There is a weekly Endocrine Grand Rounds which is given by Division faculty members, other University of Louisville faculty, and outside speakers who visit the Division. There is a monthly Fellows Case Conference, Fellows Clinical, Thyroid or Pituitary Conference, and 2-3 journal clubs, plus there is a joint conference with Neurosurgery.
How to Apply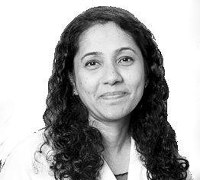 Sathya Krishnasamy, M.D.
Professor of Medicine
Program Director
We use the Electronic Residency Application System (ERAS) for all fellowship position applications and will participate in the National Resident Matching Program (NRMP) for fellowships in December.
We will begin interviews in August and continue to host qualified applicants through October. If you have any questions regarding this process, please contact our program coordinator, Kelly Galiette.
A detailed curriculum, program description, and overview of GME (Graduate Medical Education) at the University of Louisville can be found by clicking on the following links:
---
Primary Faculty
Associated Faculty
Balamurugan Appakalai, Ph.D. - Clinical Associate Professor of Medicine

Harold E. Bays M.D., FOMA, FTOS, FACC, FNLA, FASPC - Clinical Associate Professor of Medicine

Barbara Clarke, Ph.D. - Associate Professor of Biochemistry and Molecular Biology

Swapna Dharashivkar, M.D. - Clinical Assistant Professor of Medicine

Lisal Folsom, M.D., M.Sci. - Assistant Professor of Pediatrics

Michael Foster, M.D. - Associate Professor of Pediatrics - Endocrinology

Eyas M. Hattab, M.D., MBA, Professor of Pathology; Chair, Department of Pathology and Laboratory Medicine

Sham Kakar, Ph.D. - Professor of Medicine

Carolyn Klinge, Ph.D. - Professor of Biochemistry

Zhenmin Lei, M.D., Ph.D. - Associate Professor, Obstetrics, Gynecology and Women's Health

Stanley Levinson, Ph.D. - Adjunct Professor of Medicine

Joseph P. Moore, Ph.D. - Associate Professor of Medicine, Anatomy and Neurobiology

Lal Tanwani, M.D. - Associate Professor of Medicine

Roland Valdes Jr., Ph.D., DABCC, FACB - Professor of Pathology

Brian Williams, M.D. - Assistant Professor Neurosurgery; Director, Brain Tumor Program

Kupper Wintergerst, M.D. - Professor of Pediatrics - Endocrinology