Our Fellows
Meet the members of the fellowship program of the University of Louisville Division of Endocrinology, Metabolism & Diabetes. For more information about our programs, call 502-852-5237.
---
Second-Year Fellows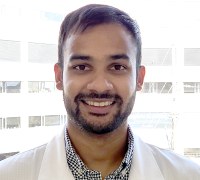 Rohit Kulkarni, M.D.


RWJBarnabas Health (West Orange, NJ)

Research Interests
Diabetes and Obesity
Thyroid Disorders
Nandar Mon, M.D.


Texas Tech University Health Sciences Center (Amarillo, TX)
Research Interests
Diabetes and Obesity
Adrenal and Neuroendocrine Disorders
---
First-Year Fellows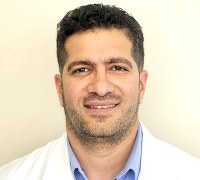 Radhwan Al-Rubaye, M.D.


Atlanta Medical Center (Atlanta, GA)
Research Interests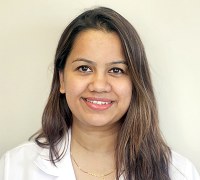 Bushra Zaidi, M.D.


Bronxcare Health System (Bronx, NY)
Research Interests
Diabetes Technology and Obesity
Pituitary Disorders
Endo Fellows 2023
---
Graduated Fellows
2023
Daniyeh Khurram, M.D.
Rahul Pansare, M.D.

 

 

2022
Myet Mon Zin, M.D.
Zakaria Sibai, M.D.

 

2021
Malika Rawal, M.D.

2020
Radhika Annam, M.D.
Abhinaya Jawahar, M.D.
2019
Doris Kampe-Okotie, M.D.
2018


Akhila Ramayapally, MBBS
George N. Vavilis, M.D.




2017


Aziz Ur Rehman, MBBS

2016
Ali Jamalallail, M.D.
Manikya Kuriti, M.D.

 

2015
Arshpreet Kaur, M.D.
2014
Dragna Jokic, M.D.

2013
Swapna Dharashivkar, M.D.
Hope Torregosa, M.D.

 

2012
Jyothi Gogineni, M.D.
2011
Marjan Karegar, M.D.
Kateryna Komarovsky, M.D.
2010
Chih Chang, M.D.

2009
Jami Prasuna, M.D.
Mohammad Yaser Mounla, M.D.

 

2008
Vinay Mauder, M.D.
2007
Ramana Chennubhotla, M.D.

2006
Sathya Krishnasamy, M.D.

 

2005
Jaspreet Chahal, M.D.
2004
Regina Kurian, M.D.

2003
Eiman Abdelrahman, M.D.

 

2002
Reema Tashtoush, M.D.
2001
Lal Tanwani, M.D.

2000
Vasdev Lohano, M.D.

 

1999
Eugena Wright, M.D.
1998
Ahmed Al-Dabagh, M.D.
1995
Aruna Suresh, M.D.
1990
Marie-Claire Denis, M.D.
Mary Self, M.D.