UofL Philosophy - Home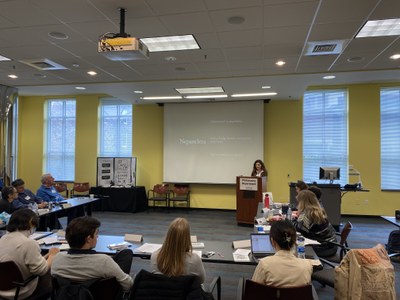 Humphrey Colloquium Returns!
The 20th Steven Humphrey Undergraduate Philosophy Colloquium took place on November 11, 2022. Students from around North America shared their philosophical ideas & arguments. Dr. Teresa Robertson Ishii (UC-Santa Barbara) delivered a keynote address, and Dr. Nathan Salmón led an informal discussion on philosophical education. The editors of Stance undergraduate philosophy journal offered a workshop on publishing one's research, and the 2023 issue of Stance includes two papers that were initially presented at the Humphrey Colloquium.
The 2023 Colloquium is scheduled for October 27; Dr. Sara Protasi (University of Puget Sound) will deliver a keynote address. Papers should be submitted by 9/25/23. More information is available here.

The Philosophy Department is grateful to Steven Humphrey for his ongoing, very generous financial support of the Colloquium.