PhD in applied sociology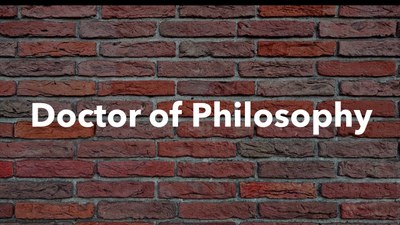 The doctor of philosophy in applied sociology is designed to train professional researchers at the highest level to follow the discipline's focus on bringing scientific understandings to the study of social issues and problems - and to meet the growing demand for applied sociologists prepared to assume the responsibility for leadership on research projects dealing with social problems and issues or enter academia.  The degree requires a total of 34 credit hours (28 hours in core and elective courses and 6 hours of dissertation research), and students can typically complete the program within three years.  (For tuition costs, visit the Bursar's webpage.)  NOTE that the PhD in applied sociology is not available as an online program; all required courses must be taken on campus.
Visit the following sites for detailed information on degree requirements, application and admission requirements, and doctoral assistantships.
Students interested in pursuing both their MA and PhD in sociology at UofL can apply jointly to these programs; if admitted, they enter the MA program and, upon completion of their MA degree, move directly into the PhD program.  (Students admitted to the joint program who complete their MA degree but, ultimately, choose not to pursue their PhD are still awarded the MA in sociology.)  Students interested in applying jointly should select the ASOC (PhD in applied sociology) option on their application form and complete the application requirements for the MA program found here.
*For students interested in graduate assistantships or other university funding, funding is only available to master's-level students who apply and are admitted to the joint MA-PhD program in sociology or students admitted to the PhD-only program.  If you have any questions about this or any other graduate program matter, contact Dr. Jonetta Weber.