Nicholas Hindy, PhD
Nicholas Hindy, Ph.D., is an Assistant Professor in the Department of Psychological and Brain Sciences at the University of Louisville.
Assistant Professor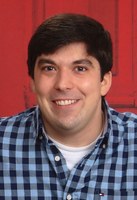 Davidson Hall, 203A

Lab:  Life Sciences Building, 103 & 106
Education
Postdoctoral Fellowship, Princeton University
Ph.D., University of Pennsylvania
B.A., Cornell University
Research Interests
Memory, Vision, Imagination, Language, Expectation
Brain imaging using fMRI
Representative Publications
Visit CogMem Lab website for full list of publications
Hindy, NC, Avery, EW, & Turk-Browne, NB (2019). Hippocampal-neocortical interactions sharpen over time for predictive actions. Nature Communications, 10, 3989.
Hindy, NC, Ng, FY, & Turk-Browne, NB (2016). Linking pattern completion in the hippocampus to predictive coding in visual cortex. Nature Neuroscience, 19, 665-667.
Hindy, NC, Solomon, SH, Altmann, GA, & Thompson-Schill, SL (2015). A cortical network for the encoding of object change. Cerebral Cortex, 25, 884-894.
Courses Taught
PSYC 305 Brain and Behavior
PSYC 382 Cognitive Neuroscience
PSYC 451/651 Computer Programming for Psychology