Faculty and Staff
 Med-Peds Program Leadership
Laura Workman, M.D.
Program Director, Internal Medicine-Pediatrics Residency
Associate Professor of Internal Medicine and Pediatrics, Med-Peds Hospitalist
Dr. Laura Workman (she/her/hers), a native of Louisville, went to state rival University of Kentucky to complete her undergraduate training from 2000-2004. She then returned to Louisville to the University of Louisville where she completed both medical school, graduating in 2008, and residency, finished in 2012. She served as chief resident for the internal medicine-pediatrics program during the calendar year 2011. In her time as chief, she led a series of board review sessions and was awarded a teaching award by her fellow med-peds residents in 2011. Following her love of teaching and residency education, Dr. Workman chose to stay at the University of Louisville as an Instructor in the Departments of Medicine and Pediatrics, serving first as the Associate Program Director and then the Program Director for the Internal Medicine-Pediatrics Residency Program.
Dr. Workman is married to Joshua Workman, a mechanical engineer, and they have four daughters: Leah, Zoe, Riley and Olivia. Outside of work she enjoys movies of all types, fiction reading (including Harry Potter with her girls), shopping, and taking her girls to the park.
Email at Laura.Workman@louisville.edu.
---
Laura Bishop, M.D.
Associate Program Director, Internal Medicine-Pediatrics Residency
Associate Professor of Internal Medicine and Pediatrics, Med-Peds Hospitalist
Executive Director, Louisville Lectures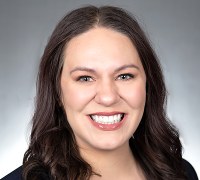 Dr. Bishop (she/her/hers) is a Hoosier (she still lives in Southern Indiana and crosses state lines daily despite the toll). She is a graduate of the University of Louisville Med-Peds Residency Program and is pleased to continue as the Associate Program Director. She serves as an Academic Med-Peds Hospitalist. She has an interest in medical education and is active in the undergraduate medical school as a facilitator for problem-based learning groups, mentor in the Introduction to Clinical Cases course, and teaches portions of the Disease & Therapeutics (formerly Pathology) course. She has received several teaching awards from residents and students and is a co-founder of Louisville Lectures where she serves as Director of Digital Media and Website Design. She is also passionate about incorporating equity in healthcare and medical education.
Her other interests including nail art, planning Walt Disney World vacations (for anyone!), board games, skincare, baking and entertaining. Her partner is George, who owns a comic book and board game store and she is active in the maintenance of their online boardgame store.
Email at: Laura.Bishop@louisville.edu
---
Kelly B. Moore
Program Coordinator, Internal Medicine-Pediatrics Residency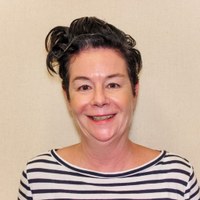 Kelly Moore (she/her/hers) is a huge fan of Louisville but recently moved to Southern Indiana to have the best of both worlds.
She has a long career in medical administration and was pleased to obtain her dream job of working with residents (she proudly claims that Med-Peds residents are the best residents of all!) and we are lucky to have her.
Email at: kelly.moore@louisville.edu
 Med-Peds Faculty
Julianna Brown, M.D.
Associate Professor of Internal Medicine and Pediatrics, Med-Peds Hospitalist
Director, Internal Medicine Clerkship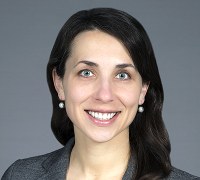 Dr. Brown grew up in Kidron, OH. She graduated from Boston University with a B.A. in Biology in 2008. She attended The Ohio State College of Medicine for medical school then matched at University of Louisville for Combined Internal Medicine and Pediatrics Residency.
As a resident, she was involved on House Staff Council and the Introduction to Clinical Medicine course at the medical school. After graduating residency in 2016, she became the Internal Medicine Chief Resident of Quality Improvement and Patient Safety. As chief, she worked to increase the culture of safety within the residency program and explore how QI can improve patient experiences and outcomes.
Now as faculty, she splits her clinical time between University of Louisville Hospital and Norton Children's Hospital as a true med/peds hospitalist. She is also the Clerkship Director for Internal Medicine. In that role she developed a new Transition to Residency elective for graduating medical students and continues to refine the clerkship curriculum with a focus on how students develop clinical reasoning skills. In her free time, she loves to run through the beautiful parks and neighborhoods of Louisville
---
Hazar Hassuneh, M.D.
Assistant Professor of Internal Medicine and Pediatrics, Hospitalist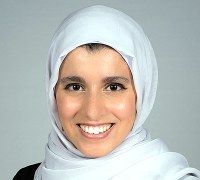 Dr. Hassuneh graduated from our program in 2020 after a wildly successful year as chief resident. We were overjoyed to welcome her as a colleague where she will start as an Internal Medicine Hospitalist while she takes her Medicine and Pediatric boards. She is also serving as a preclinical professor for our MS2 students in their Disease & Therapeutics course.
She enjoys spending time with her large biological family, as well as her Med-Peds family (hosting frequent family dinner nights pre-COVID).
---
Amy Holthouser, M.D.
Professor of Internal Medicine and Pediatrics
Director, ULSOM Preclinical Curriculum and Assessment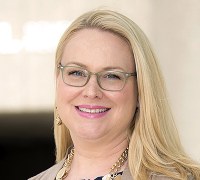 Dr. Holthouser is a native of Louisville who completed her undergraduate studies at the University of Notre Dame, 1991-1995. She attended the University of Louisville for her Postgraduate Training, 1995-1997. Dr. Holthouser graduated from The University of Louisville School of Medicine in 2002, and completed her residency in Internal Medicine and Pediatrics at the same institution in 2006. She subsequently joined faculty at U of L in 2006.
Her academic responsibilities include directing the Interdisciplinary Clinical Cases course for first and second year medical students and assisting with the Internal Medicine Clerkship for third and fourth year students, as well as clinical patient care and bedside teaching for residents and students at Kosair Children's Hospital and the University Hospital on the U of L Health Science campus. Educational honors include: The Excellence in Clinical Education Award as a resident in 2003 and 2004, election to AOA as one of three residents out of a campus of 600 candidates by the medical school class of 2005, The Internal Medicine Program Professionalism Award given by consensus of her fellow residents in 2006, and winning the Gender Equity Award from the American Medical Student Association in 2007.
Dr. Holthouser's area of primary interest is student education, with a special interest in forging links between basic science knowledge and the clinical care of patients. She is married to Tom Pierce, a freelance writer. She has a stepson Ian and two daughters, Cady and Evie. Areas of interest outside of the medical field include cooking, gardening, home improvement, real estate, and fiction reading.
---
Jennifer Olges, M.D., MPH
Associate Professor of Internal Medicine
Associate Program Director of Internal Medicine Training Program
Dr. Olges was born and raised in Louisville and attended the University of Kentucky, where she received her medical degree. She began her residency in a combined internal medicine and pediatrics program at Vanderbilt University and completed her training at Loyola University Medical Center in Maywood, IL.
She served as med/peds chief resident during her fourth year of residency and went on to become the pediatric chief resident the following year. At the conclusion of her chief year, she remained at Loyola University as an Assistant Professor in Hospital Medicine. Her current clinical responsibilities include serving as an inpatient teaching attending at University Hospital. Additionally, she is the governor-elect for the Kentucky chapter of the American College of Physicians.
---
Jackson Williams, M.D.
Associate Professor of Pediatrics, Hospital Medicine

Dr. Williams grew up in Johnson City, TN, and graduated summa cum laude from Wake Forest University with a BA in Religion. e attended medical school at the University of Tennessee in Memphis, followed by Med/Peds residency at Baystate Medical Center / Tufts University in Springfield, Massachusetts. After completing an additional year as Pediatric Chief Resident at Baystate, he went on to become the founding member of the Pediatric Hospital Medicine group at Baystate Children's Hospital in 2007. He ultimately was promoted to Division Chief for Pediatric Hospital Medicine. From 2011-2012, Dr. Williams took a year-long academic sabbatical to pursue his passion for Global Health.
After obtaining a Diploma in Tropical Medicine in Liverpool, England, he spent several months serving as a volunteer Pediatrician at Redemption Hospital in Monrovia, Liberia. From 2016-2018, Dr. Williams was Division Chief for Pediatric Hospital Medicine at East Tennessee State University/Niswonger Children's Hospital. He joined our University of Louisville faculty in 2019. Dr. Williams continues to have a keen interest in resident education, tropical medicine, and global health. His current global health efforts include participation in a multi-institution collaborative which supports St. Damien Children's Hospital, in Port-au-Prince, Haiti.
Dr. Williams and his wife reside in Louisville with their 3 doggie "children." In addition to a love for travel, Dr. Williams is an avid hiker and music aficionado.
 University of Louisville Med-Peds Trained Subspecialists
Shanna Barton, M.D.
Assistant Professor of Pediatics, Infectious Diseases and Transplant Medicine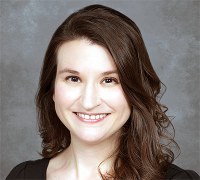 Dr. Barton is a Kentucky native and graduated summa cum laude from the University of Kentucky with a B.A. in Secondary Education Science. She completed her medical school training, internal medicine and pediatrics residency, pediatric infectious diseases fellowship, and Master of Science in clinical investigative sciences at the University of Louisville. She joined the Division of Pediatric Infectious Diseases at the University of Louisville in 2021.
During residency, Dr. Barton participated in many educational initiatives including serving as a member of the standardized patient clinical skills committee, instructor for the Introductory to Clinical Medicine course, and instructor for the Clinical Anatomy Development and Embryology course. She was also active within the medicine-pediatrics program serving on the curriculum committee, program evaluation committee, and as the medicine-pediatrics representative for the resident quality and safety leadership council. Dr. Barton was awarded the Medicine-Pediatrics Resident Teaching award in her senior year for her commitment to medical student and resident education.
Dr. Barton's current clinical roles include consulting on patients admitted to the general inpatient service, evaluating patients in the outpatient clinic, establishing a pediatric vaccine clinic, and participating in the multidisciplinary care of immunocompromised children including solid organ and hematopoietic stem cell transplant candidates and recipients at Norton Children's Hospital. Dr. Barton's current research interest includes development of educational initiatives designed to improve resident communication with vaccine-hesitant patients and families.
Dr. Barton is married to Chris, a pediatric neurologist, and they are expecting their first child later this year. Areas of interest outside of medicine include spending time with her family, cooking, and exercising (Zumba, HIIT, and hiking are favorites).
---
Kelly Lyons, D.O.
Assistant Professor of Pediatrics, Pediatric Critical Care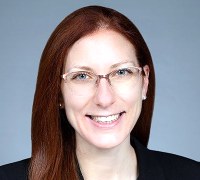 Dr. Lyons is a native of Buffalo, NY and completed her undergraduate degree at the College of the Holy Cross in Worcester, MA. She went to medical school at Lake Erie College of Osteopathic Medicine in Erie, PA and then completed an Internal Medicine-Pediatric residency at the University of Buffalo where she served as Chief Resident in her fourth year. She completed a Pediatric Critical Care Fellowship at the University of Louisville and recently joined the faculty within the Pediatric Critical Care Department at Norton Children's, University of Louisville.
In addition to critical care, Dr. Lyons is interested in pediatric palliative care. Her research (in collaboration with Natalie Henderson, M.D. and Eleanor Peterson, M.D.) has led to implementation of an end of life care focused curriculum for PICU fellows, nationally describing beliefs/attitudes of PICU fellows on end of life care and evaluating moral distress within ICU staff when providing end of life care.
She is married to Andrew Buckley, DO, who is a pediatric gastroenterologist at Norton Children's. She loves kayaking, traveling, watching football (go Buffalo Bills!), and spending time with her family, friends, and two puppies - Maci and Oliver.
---
Lisal Folsom, M.D., M.Sci.
Associate Professor of Pediatrics, Associate Faculty of Internal Medicine, Endocrinology
Director, Wendy Novak Diabetes Center Transition to Adult Diabetes Program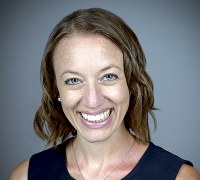 Dr. Folsom attended medical school at Loma Linda University before heading to Charleston, SC for Med-Peds Residency at the Medical University of South Carolina. She then transitioned to Indiana University for a combined fellowship in Adult and Pediatric Endocrinology.
Her clinic supports many LGBTQ patients and she enjoys providing and providing education about gender-affirming care for transgender and non-binary people. She has been building a successful transition program for children and adolescents with type 1 diabetes, and Norton Children's Endocrinology, including the Wendy Novak Diabetes Center was recently honored as one of U.S. News & World Report's Best Children's Hospitals TOP 20 Program in Diabetes/Endocrinology.
---
Adrian O'Hagan, M.D.
Associate Professor of Pediatrics, Pediatric Pulmonology
Program Director, Pediatric Pulmonary Fellowship
Director, UofL Cystic Fibrosis Care Center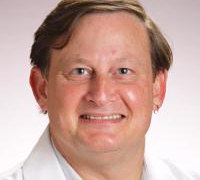 Dr. O'Hagan graduated from Queen's University in Kingston, Ontario. After his Combined Internal Medicine-Pediatric Residency at the Cleveland Clinic Foundation, he completed a Pediatric Pulmonary Fellowship at Washington University in 2000. He joined the University of Louisville in 2010.
Although he spends the majority of his time working in pediatrics, he is also active in the adult Cystic Fibrosis clinic. His main interests include all aspects of adult and pediatric cystic fibrosis, including newborn screening and transition of these patients to adulthood.
---
Melissa Perrotta, M.D.
Assistant Professor of Pediatrics
Co-Medical Director of Adult Congenital Heart Disease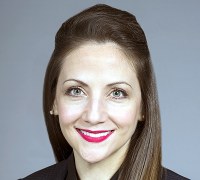 Dr. Perrotta is a pediatric and adult congenital cardiologist in Louisville, Kentucky where she serves as an assistant professor of pediatrics and the medical co-director of the Adult Congenital Heart Disease (ACHD) program at The University of Louisville School of Medicine and Norton Children's Hospital.
She earned her doctor of medicine at the Medical College of Georgia in Augusta, Georgia and completed residency in Internal Medicine and Pediatrics at Case Western Reserve University and Rainbow Babies and Childrens Hospital in Cleveland, Ohio. She then went on to complete fellowship in Pediatric Cardiology at Cincinnati Children's Hospital in Cincinnati, Ohio and a second fellowship in Adult Congenital Heart Disease at Stanford and Lucile Packard Children's Hospital in Palo Alto, California.
Within ACHD, Dr. Perrotta has clinical interests in echocardiography and cardiac magnetic resonance imaging (MRI) and research interests in clinical electrophysiology, acquired heart disease in ACHD, Fontan-associated liver disease and neurocognitive functioning. Her personal practice philosophy revolves around treating the whole patient with an emphasis on quality of life, which she feels is the next frontier in caring for adults with congenital heart disease.
---
Michael Ruppe, M.D.
Associate Professor of Pediatrics, Pediatric Critical Care
Quality Improvement Director, Cardiac Intensive Care Unit
Dr. Michael Ruppe graduated from the University of Toledo College of Medicine and then completed his combined Internal Medicine-Pediatrics residency at the University Hospitals of Cleveland/Rainbow Babies and Children's Hospital in 2006. He went on to complete a Pediatric Critical Care Medicine fellowship at the Children's Hospital of Philadelphia. With a focus in pediatric Cardiothoracic Critical Care, Dr. Ruppe came to U of L in 2009 and assumed a leadership role as the Medical Director of Cardiac Critical Care Services within the division of Pediatric Critical Care at Norton Children's Hospital.
Dr. Ruppe's clinical interests include cardiac intensive care, advanced airway practices and transplantation medicine. He enjoys teaching a variety of students, residents, and fellows and his current research is focused on the evolving uses for bedside ultrasound in critical care. He is married to Vanessa Ruppe who is a nurse practitioner and epilepsy surgery specialist in the division of pediatric neurology. They have two children, Joseph and Elizabeth. Dr. Ruppe is an aspiring marathon runner and enjoys landscaping and playing with his kids and goldendoodle named Lollipop.
---
Deanna Tzanetos, M.D., M.Sci.
Associate Professor of Pediatrics, Pediatric Critical Care
Medical Director for Cardiac Critical Care and ECMO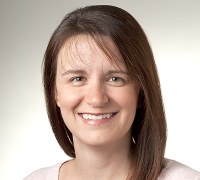 Dr. Tzanetos completed  her undergraduate degree, medical school, and Med-Peds residency at the University of Kentucky.  Following residency, she completed a fellowship in pediatric critical care while also completing a master of science in clinical investigation at Vanderbilt University.  She has been on faculty at the University of Louisville since 2013.  She served as medical director of the Just for Kids Critical Care Center from 2015-2017.
With the development of the Jennifer Lawrence Cardiac Critical Care Unit, Dr. Tzanetos took on a new role as Medical Director of Cardiac Critical Care at Norton Children's Hospital in 2017.  Dr. Tzanetos also has an interest in extracorporeal support and serves as the PICU director of ECMO. She is married to Doug, an allergist, and has two daughters. She loves to travel, read, and spend time with her family and friends.
Subspecialty Med-Peds Fellows:
Schot Hannan, M.D.: Adult Infectious Disease Fellowship
Michael Orangias, M.D.: Pediatric Pulmonology Fellowship
Briana Trischan, M.D.: Palliative Medicine

Continuity Clinic Med-Peds Preceptors
Our community Med-Peds physicians play a major role in training our residents in the basics of primary care as well as the business of medicine during clinic. Many of these physicians are graduates from our program. They are also engaged in mentoring our residents informally and occasionally formally.
Dr. Emily Camp
Dr. Dawn Courtney
Dr. Elizabeth Doyle
Dr. Michael Harper
Dr. Spencer Idstein
Dr. Katherine Jett
Dr. Tony Karem
Dr. Robin Kindig
Dr. Ilana Kayrouz
Dr. Christina Minrath
Dr. Madison Ryle
Dr. Nikki Strecker
Dr. David White
Dr. Laith Sweis
Dr. Joshua Yuen