Sophia Sears receives travel award to present at FASEB Conference
Sophia Sears, who received her PhD in pharmacology and toxicology under the direction of Drs. Leah Siskind and Levi Beverly received a $1500 travel award to present her research at the  2nd Acute Kidney Injury: Bench to Bedside Conference hosted by FASEB scheduled for May 14-18, 2022 in Alberta, Canada.
The title of her presentation is "Paradoxical roles of autophagy in acute vs. chronic, repeat dose cisplatin-induced AKI"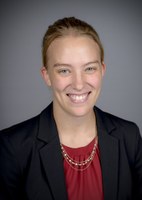 Sophia Sears, Ph.D.