Louisville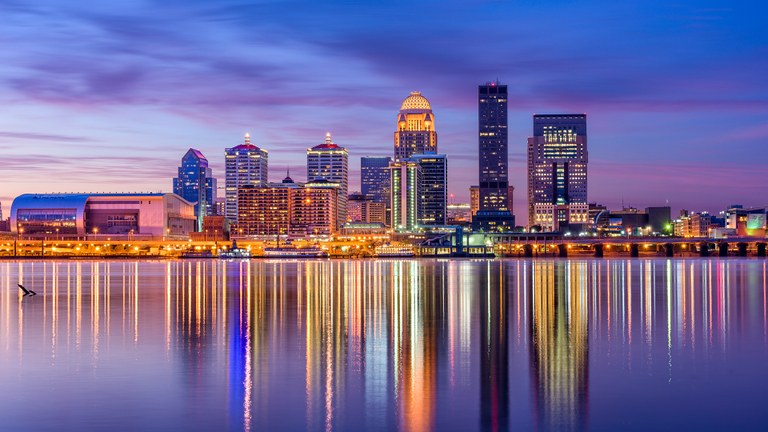 Louisville, Kentucky, "Lou-uh-vull" is the largest city in the Commonwealth of Kentucky and the 29th most-populous city in the United States. It is one of two cities in Kentucky designated as first-class, the other being Lexington, the state's second-largest city. Louisville is the historical seat and, since 2003, the nominal seat of Jefferson County, on the Indiana border.
Louisville, Kentucky  is a city full of culture, history, dining, and museums. Home of the  Kentucky Derby , Louisville also boasts local sports teams with the Louisville Bats, Louisville FC, and in 2021 will welcome our new National Women's Soccer League team. Our city hosts to athletes year round through Ironman competitions, UCI Cyclo-Cross World Championships, and the National Wheelchair Basketball Championships. With a diverse and award-winning food scene, the city is known for excellent dining and has been named, " Best Local Food Scene " by USA Today. Louisville is home to attractions such as  The Louisville Slugger Museum ,  Thunder Over Louisville , the  Muhammad Ali Center ,  Forecastle Festival ,  Louisville Trifecta Festival , and  so much more !
Louisville is bold and lively! 
Louisville is known for art! 
Louisville is Diverse!

Louisville- Home to all things that are great!