---
Message from the Chair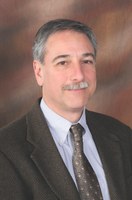 The highlight for 2022 has to be the arrival of three new faculty members; Drs. Jian Zheng (Assistant Professor), Sharmila Nair (Assistant professor) and Irina Kirpich (Associate Professor).  Our co-hires with the Center for Predictive Medicine, the Brown Cancer Center and the Alcohol Center bring deep expertise in viral immunology, cancer and alcohol-induced liver inflammation, significantly expanding the Departmental research and teaching portfolio.  Separately, our faculty and students continued to garner additional research funding, exceeding $4M, in the past year.  Importantly, of the two NIH P20 programs we are participating in, the renewal application for the Functional Microbiomics CoBRE ($11.5M over five years) received a fundable score after first review.  We also submitted the renewal application for our T32 grant in January 2022.  Graduate program remains strong with five students receiving their Ph.D. degrees and seven new applicants being admitted in 2021.  
Items of Interest
Graduate Programs: M.S., Ph.D.
Final Application Deadline: March 1
Full consideration Deadline: January 15
Center for Functional Microbiomics, Inflammation and Pathogenicity
Center for Predictive Medicine 
Student Highlights
M&I Graduate Students Publish New Findings in Nature Communications
M&I recent graduate, Dr. Anne Geller, and current students, Rejeena Shrestha and Matthew Woeste, of the Yan lab, recently published a paper in Nature Communications. Read more about the paper titled "The induction of peripheral trained immunity in the pancreas incites anti-tumor activity to control pancreatic cancer progression" here.  
M&I Graduate Student Publishes New Findings in PNAS
Carlos Rodriguez Hernandez, an M&I PhD candidate in the lab of Dr. Juhi Bagaitkar, recently published a paper in PNAS. Read more about the paper titled "Microbiome-mediated incapacitation of interferon lambda production in the oral mucosa" here.
Microbiology & Immunology Seminar Series
Microbiology & Immunology Seminar Series
Thursdays at 12:00 p.m. 
unless otherwise indicated
Faculty Highlights
Dr. Carolyn Roberson was awarded the 2020-2021 Gender Equity Award by the American Medical Women's Association. The Gender Equity Award honors outstanding contributions of medical school faculty who promote a gender-equal environment in the education and training of physicians. Additionally, Dr. Roberson received the 2020-2021 Golden Apple Award(s) from the Class of 2023 and from the Class of 2024. The Golden Apple Award is given to faculty who demonstrate outstanding teamwork, professional responsibility, and consideration of medical students. Congratulations Dr. Roberson!