---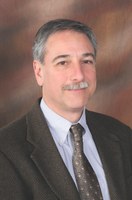 Happy 2018!  The Department accelerated its upward trajectory in 2017.  We completed new faculty recruitment with 6 new members joining the Department in the past 3 years.  The year also saw the retirement of our most senior colleague, Dr. Uldis Streips, after 45 years of service to the Department.  Continue reading.
Microbiology & Immunology Seminar Series 

Thursday, O
ctober 11, 2018
Rey Carabeo, PhD
Associate Professor
School of Molecular Biosciences
Washington State University
"Cause and Consequence of the Changes to the Transcriptome of Chlamydia-Infected Endocervical Epithelial Cells"
Thursday, October 18, 2018
Jonathan Katz, PhD
Professor of Pediatrics
Cincinnati Children's Hospital Medical Center
University of Cincinnati
College of Medicine

"Eliminating diabetogenic T cells by manipulating the DNA damage response"
Thursdays, at noon in CTRB, Room 101
First Tuesdays at 11am in CTRB, Room 124
**unless otherwise indicated**