---
Message from the Chair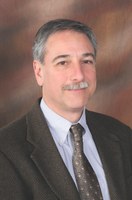 2018 was a banner year for the Department.  Our collaborative NIH P20 COBRE application entitled "Functional Microbiomics, Inflammation and Pathogenicity" with the Department of Oral Immunology and Infectious Disease in the School of Dentistry was awarded, bringing $11.2 M in research support over five years.
Items of Interest
Graduate Programs: M.S., Ph.D.
Final Application Deadline: March 1
Full consideration Deadline: January 15
Faculty Highlights
In a recent publication in Cancer Research Drs. Shirwan and Yolcu describe a novel approach to cancer prevention using an immune therapeutic developed in their laboratories:  https://insiderlouisville.com/health/preventing-cancer-uofl-discovery-holds-promise/
Dr. Huang-Ge Zhang's recent publication in Cell Host & Microbe reveals how plant products and their effects on the microbiome may be used to target specific host processes to alleviate disease.  This finding has already attracted significant national attention (SienceDirect and The Scientist).
Student Highlights
Students showcase Department at National Meetings
M&I graduate students represented the Department at the 2018 Joint Meeting of the Society for Leukocyte Biology and International Endotoxin and Innate Immunity Society. Amanda Pulsifer (Lawrenz lab) was one of three finalists for the SLB Presidential Award and presented her research at a plenary session. Katlin Stivers' research (Hoying lab) was chosen for a "Poster Flash Talk". Irina Miralda (Uriarte lab) won a SLB travel Award for her poster presentation. Finally, Hazel Ozuna (Demuth lab) presented her research at the Late Breaking Poster Session. Congratulations to all!
Microbiology & Immunology Seminar Series
Analysis of gut microbiota composition and metabolites in lupus prone mice

Tuesday, June 4
James Harder
PhD Candidate 
In the lab of
Dr. Kosiewicz
Targeting Fas pathway for the prevention and treatment of graft-versus-host disease

Thursday, June 6
Pradeep Shrestha
PhD Candidate 
In the lab of
Dr. Shirwan and Dr. Yolcu

Thursdays, at noon in CTRB, Room 101
First Tuesdays at 11am in CTRB, Room 124
unless otherwise indicated