---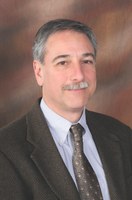 Happy 2018!  The Department accelerated its upward trajectory in 2017.  We completed new faculty recruitment with 6 new members joining the Department in the past 3 years.  The year also saw the retirement of our most senior colleague, Dr. Uldis Streips, after 45 years of service to the Department.  Continue reading.
Microbiology & Immunology Seminar Series 


Tuesday, January 8
Dylan Johnson
Research Seminar
PhD Candidate in the lab of
Dr. Lukashevich

"Development of rationally designed live attenuated vaccines for Lassa Fever and Venezuelan Equine Encephalitis"

Thursday, January 10
John Hackett, Jr. PhD
Divisional Vice President
Applied Research & Technology
Abbott Laboratories


"Viral Surveillance and Discovery: Foundation for Advancing Diagnostics"
Thursdays, at noon in CTRB, Room 101
First Tuesdays at 11am in CTRB, Room 124
**unless otherwise indicated**