Co-Director's Statement
The M.D./Ph.D. program at the University of Louisville School of Medicine capitalizes on the explosive growth of top quality research at U of L to provide an exceptional training environment. The relative youth of this program has enabled us to take a fresh look at the training of physician scientists and to develop strong multidisciplinary, disease-based scientific programs.
We are committed to train physician/scientists to harness contemporary technologies and resources to attack some of the major health problems facing our society. We have ground-breaking research programs in Molecular Oncology, Cardiovascular Research, Neurological Injury and Disease, Transplantation, Aging, and  Infectious Diseases, among others.
Our highly selective program insures that each trainee receives individualized attention and training experience tailored to their goals and interests. We believe the opportunities for scientific investigation offered at the UofL School of Medicine that are available to M.D./Ph.D. students are second to none.
There has never been a better time for medical research. Growth in our insight into the pathophysiology of diseases has been explosive and the available technologies provide powerful tools to attack important problems. We invite you to explore the opportunities that are available at the University of Louisville.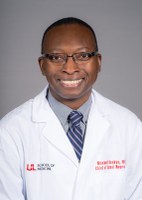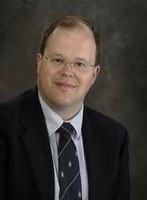 Maxwell Boakye, M.D., MPH, MBA, FACS, FAANS and Kenneth E. Palmer, Ph.D.
Co-Directors, M.D./Ph.D. Program