Resident Life
Diversity and Inclusion
Our residency program is committed to providing an inclusive environment for our patients, our students, our residents, and our faculty.  We are committed to UofL's Cardinal Anti-Racism agenda.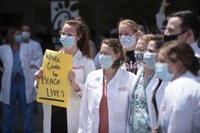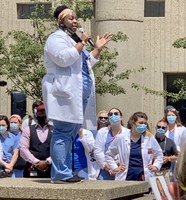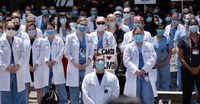 University and School of Medicine Resources:
The 

Health Sciences Center(HSC) Office of Diversity and Inclusion

 at the University of Louisville offers a number of resources to embrace our SOM community

The University of Louisville School of Medicine has received national attention for its implementation of eQuality and is the first medical school in the nation to implement the AAMC competencies to care for individuals who are LGBTQ, gender non-conforming, and born with differences in sexual development (DSD). Our LGBT center is a great resource for everyone.
---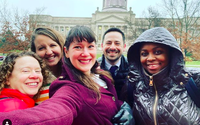 Advocacy 
Residents are encouraged to become involved in advocacy on the local, state, and national level.  Each year the residents elect an Advocacy and Community Outreach Chair who helps the program organize educational activities and projects related to improving health equity in our community and region. Our residents are actively involved in:
Local Community Outreach Projects
U of L House Staff Counsel
ACOG KY Section Junior Fellow Officer Positions
Annual Kentucky State Lobby Day 
Kentucky Perinatal Health Collaborative
ACOG Congressional Leadership Conference in Washington DC
---
Health & Wellness
We are committed to supporting the health and wellness of our resident family.  We have had an integrated wellness curriculum since 2016 and each year the residents elect a Wellness Chair to help organize group wellness activities.
Residents also have access to free and confidential counseling services through the University of Louisville School of Medicine Employee Assistance Program. Available services include individual, couples and family, group counseling, consultation, programming and emergency intervention.