ACGME Spinal Cord Injury Medicine Fellowship
Welcome to the Spinal Cord Injury Medicine (SCIM) Fellowship program at the University of Louisville.
Spinal Cord Injury Medicine (SCIM) is a fascinating and rewarding specialty and our program is on a mission to provide excellent clinical care, educate future leaders in the field of SCIM, and conduct research to improve and advance the specialty. Our program, located in the Frazier Rehabilitation Institute, offers excellent clinical training in caring for one of the most medically challenging patients in the field of rehabilitation. Given the complexity of our patient population and the diversity of cases, our fellows will be uniquely prepared to face the challenges seen in the field of SCIM. Each fellow will train in the management of SCI patients through different environments, rotating through a variety of hospitals and clinical settings. This will enrich the fellow's knowledge of SCIM including a level 1 university hospital center, a state-of-the-art rehabilitation facility, and busy multidisciplinary SCIM clinics where we focus on the chronic issues related to SCI. All taking place in an affordable and engaging city!
We expect motivated fellows who want to actively participate in their learning and work together with our faculty to strengthen the program. Our faculty and staff are very proud of this new fellowship program and we aim to graduate well-rounded SCIM providers with broad training experiences. We are certain that our graduating fellows will be well-equipped to become board certified in SCIM and practice successfully in giving excellent patient care with confidence.
Thank you for your interest in our program, I am looking forward to hearing from you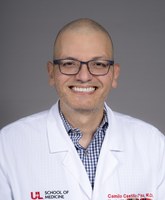 Camilo Castillo, MD, MBA
Program Director, Spinal Cord Injury
Associate Professor, SCIMF Director
Department of Neurosurgery/Division of PM&R
About the Fellowship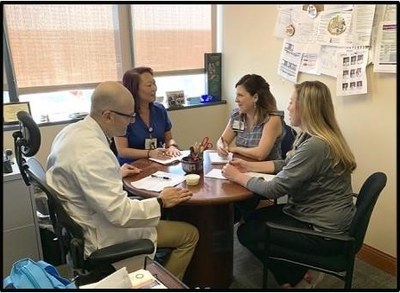 Train in a rehabilitation program that is unique in the sense that it is housed within the Department of Neurological Surgery at the University of Louisville. The Fellow will train alongside residents and medical students in the PM&R and Neurosurgery residency programs. The Fellow will be provided with the opportunity to learn all the aspects related to acute and chronic spinal cord injury medicine including diagnosis and management of traumatic and non-traumatic SCI, neurogenic bladder and bowel, sexuality and fertility, pressure ulcers, pain, spasticity management including baclofen pumps and other pertinent SCI secondary complications. Additionally, we work very closely with the Kentucky Spinal Cord Injury Research Center, and the Fellow will have access to the latest basic and translational SCI research programs here in Louisville.
Frazier Rehabilitation Institute is also a well-known, state-of-the-art SCI rehabilitation and research facility, as such the Fellow will be exposed to the latest in SCI technology.
Our SCI research program includes collaboration with basic science as well as transitional SCI research projects. Research mentorship will be provided.
All application materials should be emailed to the Fellowship Program Coordinator: Patti.Hayden@louisville.edu
Personal Statement
Current Curriculum Vitae
Three letters of recommendation
USMLE and/or COMPLEX Transcript
ECFMG Certificate (International Applicants must be ECFMG certified prior to any interview)
Interested applicants must register for the NRMP Spinal Cord Injury Fellowship Match.
Interviews will be scheduled for August at the Frazier Rehab and the ASCIP in September.
We will be participating in the NRMP Match for the July 2022 match and beyond.
Candidates can reach out directly to our Fellowship Coordinator for directions regarding the application process:
Patti J. Hayden, C-TAGME
Sr. Fellowship Coordinator
Patti.Hayden@louisville.edu
Benefits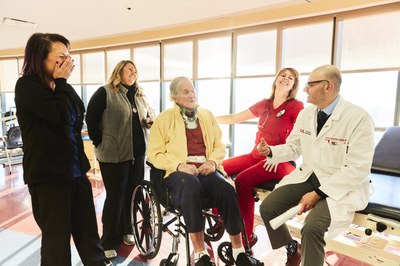 The University of Louisville Spinal Cord Injury Medicine Fellowship program offers:
Competitive salary
No call
No weekends
All holidays off
Four weeks of vacation
Pertinent professional and academic expenses supported
The program will consist of one year with clinical rotations and continuity clinic including inpatient Spinal Cord Injury, one month of TBI and vent management in the Neurotrauma ICU, outpatient SCIM rotations including pediatric, urology, as well as consult rotation at the University of Louisville Hospital.
Where We Rotate