Matthew P. Fox, M.D.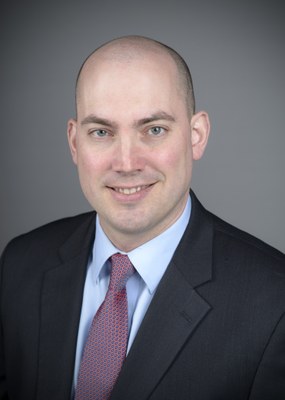 Assistant Professor, Department Cardiovascular and Thoracic Surgery
Special Interests
Tracheal Surgery
Minimally Invasive Esophageal Surgery
Lung Transplantation
Education
Medical degree – University of Louisville, Louisville, KY
General Surgery Residency – University of Louisville, Louisville, KY
Cardiothoracic Surgery Fellowship – Massachusetts General Hospital, Boston, MA
Visiting Lung Transplant Surgery and ECMO Fellow, Toronto General Hospital, Toronto, ON
Certifications
American Board of Surgery
American Board of Thoracic Surgery
Selected Publications:
Fox, MP, Whited, WM, Henley, P, Schumer, E, Trivedi, JR, van Berkel, VH. Does Donor Age and Double Versus Single Lung Transplant Affect Survival of Young Recipients? Ann Thorac Surg 2017. In press. doi.org/10.1016/j.athoracsur.2017.07.030
Whited, WM, Trivedi, JR, Bond, ER, van Berkel VH, Fox, MP. Optimal Therapy in Locally Advanced Esophageal Cancer: a National Cancer Database Analysis. J Gastronintest Surg. 2017 Sep.22: 10.1007/s11605-0173548-1. 
Fox, MP, Mathisen, DJ. Surgical Treatment of Squamous Carcinoma in an Antethoracic Skin Tube Used for Esophageal Replacement. Ann. Thoracic Surg. 2017 April; 103(4):e361-e363. doi: 10.1016/j.athoracsur.2016.08.112. [Epub ahead of print] No abstract available. 

PMID: 28940160

Sellers, K., Fox MP, Bousamra, M 2nd, Slone, SP, Higashi RM, Miller, DM, Wang, Y, Yan, J, Yuneva, MO, Deshpane, R, Lane, AN, Fan TW. Pyruvate Carbosylase is critical for non-small-cell lung cancer proliferation. 

J Clin Invest. 2015 Feb;125(2):687-98. doi: 10.1172/JCI72873. Epub 2015 Jan 20.