Jaimin Trivedi, M.D., M.P.H., F.A.C.C.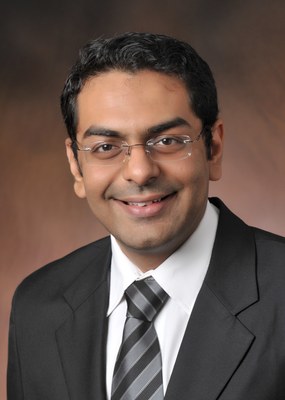 Associate Professor & Director of Clinical Research and Bioinformatics, Department of Cardiovascular and Thoracic Surgery
Special Interests
Clinical Outcomes Research
Mechanical Circulatory Support & Heart and Lung Transplant Outcomes
Big Data Analytics
Clinical Quality Improvement Initiatives
Clinical Data Science
Education
M.D.: Smt. NHLM Medical College, Gujarat University, Ahmedabad, India
M.P.H.: St. Xavier University, Chicago, IL
Selected Publications
Alwair, H., K. Whitehouse, M. S. Slaughter, and J. R. Trivedi. 2021. 'A Tale of Two Centrifugal Flow Ventricular Assist Devices as Bridge to Heart Transplant', Ann Thorac Surg.
Das, B., J. R. Trivedi, P. Sinha, K. Ramakrishnan, B. Alsoufi, and S. R. Deshpande. 2020. 'Interplay between donor and recipient factors impacts outcomes after pediatric heart transplantation: An analysis from the united network for organ sharing database', Pediatr Transplant: e13912.
Solanki, M., L. Dobson, H. Alwair, S. Ghafghazi, M. Wysoczynski, M. S. Slaughter, and J. R. Trivedi. 2021. 'Association of temporal trends in neutrophil lymphocyte ratio on left ventricular assist device patient outcomes', Artif Organs.
Trivedi, J. R., M. S. Slaughter, Q. Pan, R. Vijaykrishnan, and R. Gopinathannair. 2021. 'Role of implantable cardioverter-defibrillator in patients awaiting heart transplant in the continuous-flow left ventricular assist device era', Artif Organs.