Spotlights
Our student spotlight continues to shine on our students. May you be inspired by their experiences! Click on their name if you would like to correspond with them to learn more about the program from their perspective.

Please note: This is a group of legendary students who joined our program in the fall of 2022 during the HEIGHT of the pandemic.  They continued to persevere through an entirely virtual experience their first year and a hybrid experience during their second year. Kudos to them!   
2020 Cohort
Share your academic and career background.
I graduated from the University of Louisville in May 2020 with a Bachelor of Science in Communication, and I double minored in Psychology and Theatre Arts. During my time as an undergraduate student, I was fortunate to have received a scholarship to work in the UL Theatre Arts department. I worked as an assistant in the costume shop where we created and altered costumes for mainstage productions at UL. In addition to working in the costume shop, I worked as a Starbucks barista, and I also worked as a medical scribe in the emergency department at Baptist Hospital East and at various Norton campuses in Louisville. Furthermore, I managed to sprinkle in some communication internships as an undergrad. These included working with Actors Theatre of Louisville, Fund for the Arts, and The First Tee of Louisville.
What led you to pursue medical school now?
Medicine has been something I've wanted to pursue since I was 12 years old. I remember watching in complete awe as an animated heart pumped red blood cells through the arteries on a projection screen in my seventh-grade life science classroom. That class was my first exposure to how the human body works, and it instantly became my favorite class.
All throughout high school, I held a silent goal to attend medical school after college. When I began college as a freshman at UL, I intended to major in biology and embark on the pre-medical track. However, shortly after I arrived at UL, I became overwhelmed with all the options for study, and my plans quickly changed. I fell in love with theatre during my senior year of high school, and as a freshman in college I began questioning whether I was ready to lock myself into pursuing the pre-med route when I hadn't explored anything else up to that point. I made the decision to withdraw from my intro biology course and pre-medical track just 2 months into my college experience. I then busied myself with acting courses, psychology courses, even a geology course. Anything that sounded "fun" I enrolled in. I was incredibly indecisive when it came to officially declaring a major. I loved everything, and it was too much pressure to pick just one thing. I eventually settled on majoring in Communication because it was a broad field that I felt would be useful in any career down the road. I had also been in the Journalism and Communication magnet at duPont Manual High School, so above all it felt familiar. 
Somewhere around winter break of my junior year, I became anxious. 'What am I going to do?' was a question that nagged me frequently. I'd found myself bored with my courses, and nothing seemed to excite me anymore, at least not to the level of my freshman and sophomore years. I had interned a little, and the idea of a desk job repulsed me. I slowly began having thoughts of why I'd dropped my pre-medical track. One day, my cousin and I were talking about our upcoming courses for the spring semester, and she mentioned she was taking an anatomy and physiology course. I remember perking up when I heard that, and I felt a pang of jealousy. I came to realize that despite dropping my pre-medical track to intentionally explore other areas of study, I had never even taken the time to explore medicine! The next day I sent an email to the professor requesting permission to take the course. I figured taking anatomy and physiology, rather than a pre-med chemistry or biology course, would be the perfect way to determine if I were truly interested in a career in medicine. 
To say I fell in love with anatomy and physiology is an understatement. That course encouraged me to explore more in the medical field, so I began working as a medical scribe and shadowing physicians. I even began working as a supplemental instructor at REACH for introductory biology courses. That same feeling of excitement I'd had as a freshman started to creep back in, and this time I didn't try to stop it.
When my senior year of undergrad arrived, I started to deeply think about how someone like me could even pursue medical school at that point in my life. I had zero medical school prerequisites completed, and I had a "W" on my transcript from my only pre-med biology course I'd attempted to take. I started to draft a game plan for a DIY post-bac program, but one night I was browsing the UL School of Medicine's website, and I came across the Post-Bac Pre-Med Program. My jaw dropped when I began reading about it—It felt like fate.
Share some challenges you have encountered and/or adjustments you've made as a non-traditional student?
I entered this program in the fall of 2020 following my undergraduate graduation, so going back to school felt like an extension of undergrad. However, this was exactly around the time UL courses went completely virtual due to the Covid-19 pandemic. I had finished my final undergraduate spring semester online, so the concept of online school wasn't anything new for me. Thankfully, I had wonderful professors during my first semester who had online courses down to a science. Dr. Chastain's physics class in particular didn't feel any different than an in-person class based on how accessible he was to meet via Microsoft Teams outside of regular lecture time. 
By far, my biggest adjustment was re-learning how to study. I'd spent the past five years primarily taking classes in acting, journalism and editing, and interpersonal communication. I honestly hadn't needed to spend a ton of time studying. My assignments were typically essay- or creative-based, and my grades were based on a variety of criteria. Suddenly I was taking chemistry, physics, and biology where there was a single correct solution for every question. I realized I needed to read the textbook and re-read it, go to REACH, and most importantly, spend significant time doing practice problems. 
How do you stay motivated on your pre-med journey?  Share a motivational quote, motto or song that keeps you going!
I was extremely motivated when I first applied for this program, got accepted, and all throughout the first few weeks. Then after weeks of constant physics problems, chemistry labs, and lectures, it was easy to lose sight of my big picture. Not being able to scribe, volunteer, or shadow due to the pandemic also impacted my motivation. I remember several particularly bad days when I questioned everything I was doing. But I got through them, and now I'm graduating from the program! One of my favorite adages is "this too shall pass." I was constantly repeating that to myself on bad days, but also on good days. For me, it serves as a double reminder to slow down, be present, and enjoy the moment when it's a good day, but don't dwell on negativity when it's a bad day because eventually all those days come to an end. Try to enjoy the journey and feel all the feels even when it's hard because this is all temporary.
Despite the unique start to this program, our community has slowly been readjusting, and I'm so grateful I finally got to start scribing, volunteering, and shadowing again. I can't stress the importance of shadowing enough. I only just started shadowing again this past spring, and I feel so rejuvenated. I get to see those patient-physician interactions, and I'm reminded of why I want to be a physician all over again. 
If you find yourself feeling unmotivated or burned out somewhere along in your journey, I recommend doing something in the community like shadowing or volunteering. If you shadow, try reaching out to all kinds of specialists! You may think you have an idea of what you want to do, but you may surprise yourself.
How have you benefitted from the program so far?
I have benefitted from this program in every way possible! I was given a road map of how to navigate this pre-med journey, and both Tonia and Shonna have been amazing in facilitating it. I'm also beyond grateful that I didn't have to go through this alone. I think one of the biggest benefits of this program is the support system. A lot of people won't understand what this program is no matter how many times you try to explain it, and it was also difficult for me to watch my friends get jobs, change cities, and move on with their lives. Having a cohort of like-minded individuals who are going through the same exact process as you is so special. There were times when I would be upset about a class or assured admission or the MCAT, and there was quite literally no one else I felt I could talk to except someone in my cohort. Likewise, in celebrating the small victories, I felt no one outside of this program could fully understand. 
I want to give a big shout out to Chelsae Nugent who consistently organized monthly cohort dinners around town. Those dinners allowed us to bond outside of virtual lectures and enrichment sessions, and they were nice breaks from studying.
The enrichment sessions are another aspect of this program that I cherish. Getting to meet and hear physicians talk about their work and journey was always inspirational. I looked forward to these Saturday morning talks, and I loved hearing each speaker's perspective and advice they had for us. 
Lastly, I love that this program isn't about competition. The assured admission component is awesome because instead of trying to outperform our peers, we can solely focus on maintaining our required GPA to keep that assured admission. It's been my experience that everyone wants each other to succeed, and when there is a setback for someone, we all feel it and want to help. In the same manner, when there is a win for someone, we all celebrate it. Not to quote High School Musical, but we're all in this together. 
Share some advice for a prospective applicant or an incoming student.
Don't compare yourself to others!!! You are on your OWN journey just like your peers are on their own journey. I know it is so much easier said than done, but train yourself to become mindful of comparative thinking. Some people are going to be taking on more credit hours than you in a given semester, some will be finishing the program early, some will be finishing later. Some will score better on a test than you. Some will excel in a physics course while you're struggling to keep your head above a C. Others may seem like they're shadowing or volunteering more. And it's ALL OKAY! The bottom line is we are all in this program, and we are all going to go to medical school. It's not a matter of if, just a matter of when. So, when you are stressed out about an exam, a particular class, or a less than ideal professor, remember to take a deep breath, take a step back, and look at your big picture. Look at how far you have come. You have made it into this program, and you are on your way. Keep your head up, celebrate your wins no matter their size, and do not dwell on what you feel are shortcomings. If you keep putting in the work, showing up, and trying your best, you will succeed. 
Take advantage of REACH services. It's FREE tutoring on campus for just about any subject. Go to them even when you're doing well in a class. It can only reinforce material and help you maintain your grade. 
Meet your professors. You can introduce yourself after class when the crowd has died down, or you can schedule an appointment with them in their office. When you're in a class of 150 students, you're going to want your professor to be able to put your name with your face. Plus, it may even help you later when you need letters of recommendation. 
Go to office hours. Most of the professors I've had are delighted when students come to their office hours. It's a devoted time they pencil into their schedules to answer any questions about the class or material. Use them! It's a great way to build a relationship with a professor. 
Finally, you're not just a student. You are a human with hobbies and interests outside of academics. It's so important to take time every now and then for things you enjoy. If you're like me and feel a mountain of guilt any time you are away from studying while in this program, I get it. However, to maintain your stamina and avoid burning out, it's imperative you take breaks. Go for a walk or run in between studying, draw or paint, read a couple chapters in a book, watch some Netflix, go enjoy a dinner with friends or family. Whatever brings you joy. Make sure you're getting that time in for yourself to recharge. 
As a student from the 2020 cohort, how did the pandemic impact your first year in the program, and how did you persevere?
Beginning this program during the height of the pandemic was strange. It was a huge bummer to not be able to meet my cohort in person when we started, but we made it work on Microsoft Teams and Zoom. In addition, I was frustrated that I couldn't shadow or volunteer much during that first year. Even working as a scribe in the emergency department got put on hold as the hospital made the decision to send home all non-essential workers to limit exposure to the virus. 
However, with everything shut down, I found a small silver lining. This time at home made me focus on school completely. I'll admit I am the type of person who experiences FOMO, and to know everyone was at home not doing anything allowed me to relax more and focus on my studies. I felt less distracted than in my undergraduate years. 
The pandemic has additionally reinforced my decision to become a physician. It put into perspective what truly matters. I found myself upset that my job as a scribe in the emergency department was put on hold for several months. I wanted to be there helping in some way even though I had no medical training. Despite that gloomy time, I kept reminding myself that it wouldn't be like that forever. I'm grateful for how far our society has come in 2 years, and I'm looking forward to seeing how we will continue to adjust to Covid-19 and all its variants.
2020 Cohort
Share your academic and career background
I received my bachelor's degree in information technology from Sullivan University at the end of 2018 and have been working in the field as a software developer since 2016.
What led you to pursue medical school now?
It didn't take long for me to realize that software wasn't for me. I enjoyed aspects of it, but the day-to-day tasks felt so monotonous and hollow. Overall, I felt as though I had no purpose, and that's what really forced me to make a change. I had entertained the idea of becoming a physician when I was in high school, so I decided to revisit the idea while doing some soul-searching, and here we are; I'm the busiest, but happiest, I've ever been.
Share some challenges you have encountered and/or adjustments you've made as a non-traditional student?
Luckily, I only had a year of downtime from when undergrad ended to when the post-bac program started, so I didn't really have any major adjustment issues. The biggest factor for me has been trying to juggle so many things at once. With work, school, research, volunteering, shadowing, and whatever else you may want to add on, it can be overwhelming. However, with drive and proper time management, it is possible.
How do you stay motivated on your pre-med journey?  Share a motivational quote, motto or song that keeps you going!
My main motivator is keeping the end goal in sight. It's easy to forget what you're working towards when there's so much you must do to get there. I've found that shadowing consistently really helps drive me forward, because I'm able to get a taste of what life may be like in the future.
 "I am the master of my fate, I am the captain of my soul." – William Ernest Henley.'
How have you benefitted from the program so far?
Being a part of the program over the past couple of years has been a wonderful experience. The structure of the program, as well as the guidance and constant support, has been invaluable. As someone who tends to obsess over and map out goals years in advance, it was extremely relieving to have the road to medical school already planned out for me. All I had to do was drop in and follow the path laid in front of me.
Share some advice for a prospective applicant or an incoming student.
The biggest advice I can give is to put everything you've got into this program. It is true that the pre-med track is absurdly difficult, but with the right amount discipline, drive, and passion, it is totally possible to sail through while having fun along the way. It's easy to look at the path ahead and feel overburdened by the many requirements necessary to get into medical school. With a slight paradigm shift, however, it becomes more apparent that each individual task before you, as well has how you perform on each task, is exclusively within your control. If you truly put in the effort, you will reap the rewards.
As a student from the 2020 cohort, how did the pandemic impact your first year in the program, and how did you persevere?
Throughout undergrad, most of my classes were either hybrid or fully online, so the transition to completely remote classes at UofL wasn't really an issue. The main problem for me was that shadowing, volunteering, and research opportunities were now off limits, at least temporarily, making it near impossible to make quality connections in the field. The only thing I could to do was consistently ask around via phone and email and wait it out. Eventually, I was able to get back into some shadowing and research by early 2021, as life started slowly returning to normal. 
2020 Cohort
Share your academic and career background
I graduated with a bachelor's degree in communications.  I'd always had a passion for writing and editing, so it fit well.  My career took a fortuitous turn, however, when I began a job at UnitedHealthcare as a proposal analyst.  It exposed me to the world of healthcare, and I learned a great deal. From there, I knew I wanted to accomplish more, and expand my knowledge of healthcare, so I earned a masters of health administration in 2014.  That afforded me the opportunity to work in the fields of ophthalmology, urology, radiation oncology, and orthopedic surgery.  I was able to work alongside physicians, APPs, and other clinical staff.
What led you to pursue medical school now?
In 2008, I developed a severe case of ulcerative colitis, and lost 40 lbs in the course of 4 weeks.  I went to the hospital several times, but nothing seemed to be helping.  At my final visit, the physician almost immediately took me to the ICU, where they observed me for one day.  After consultation with the colorectal surgeon, it was determined that I would be having emergency surgery that very night.  After a successful operation, the surgeon told me, bluntly, that I was 24 hours away from dying of sepsis.  Needless to say, this opened my eyes to how incredible the practice of medicine was.  A team of individuals brought me back from the brink of death - how could I not want to pursue that?  Having no medical background, I pursued a masters of health administration, thinking that was my best avenue for being in a healthcare space.  As I worked my way through my post-MHA career, I increasingly realized that my passion truly lay within the treatment of patients, rather than simply administering the operations and logistics for clinicians.  As I like to say: "I wanted to be the one giving the care, not observing it".  I didn't think it was possible, though, to achieve my dream of becoming a physician, since my background was entirely in communications and business administration.  That was when I learned about the Post-bac Pre-med program, and my life changed completely.
Share some challenges you have encountered and/or adjustments you've made as a non-traditional student?
I moved to Louisville from Washington, D.C., without knowing a soul.  That was very challenging, especially during a pandemic, where it was easy to become isolated.  Thankfully, my cohort worked hard to ensure that we all spent time together, and got to know one another.  The academic experience has also been very humbling.  Organic chemistry and biochemistry, in particular, forced me to learn in ways I had never considered.  These have been the most challenging courses of my entire academic career, by a mile.
How do you stay motivated on your pre-med journey?  Share a motivational quote, motto or song that keeps you going!
I recently discovered a motivational speaker named Eric Thomas; he came from a single-parent household, was homeless for a time, and worked his way back to being among the most sought-after speakers in the nation.  He has a quote that I love, that reminds me to keep perspective: "Think about the opportunity, not the obligation."  We have all worked extremely hard to get to this level, within striking distance of becoming physicians.  This is our opportunity to achieve our dream - how lucky are we?  Let's not think about it as an obligation. 
How have you benefitted from the program so far?
I've met some amazing, wonderful people during my time in the program.  I've faced some incredibly tough challenges, but it allowed me to learn even more about myself.  I also met my future wife, Jen, after I moved here.  If not for this program, I wouldn't even know that she exists.
Share some advice for a prospective applicant or an incoming student.
BELIEVE IN YOURSELF.  YOU ARE NOT AN IMPOSTER.  So often, we make a habit of denigrating ourselves, or allowing ourselves to believe that we don't belong.  Maybe we were let into the program by accident.  Maybe we really don't have what it takes to become doctors.  Maybe everyone else is in a classroom is smarter than us. Please don't let that creep into your psyche.  You deserve the chance to see what you can do.  You're smart, capable, and important.
As a student from the 2020 cohort, how did the pandemic impact your first year in the program, and how did you persevere?
It was extremely isolating.  I took the pandemic very seriously, from the very start.  So, moving to a brand-new city 600 miles away from home was intimidating. Without my amazing cohort, I wouldn't be where I am.  We support each other, listen to each other, and always have an ear or a hand to lend.
2020 Cohort
Share your academic and career background
I joined the Army National Guard at 17 and worked as a Military Intelligence Analyst.  I went on to receive my Bachelor of Science in Business Management from the University of South Florida in 2009.  I received a Certificate of Supervision from Indiana University Southeast.  I then earned my Masters of Art in School Guidance Counseling from Spalding University.  I worked as a Kindergarten teacher for several years.  Then went on to serve a public school system as a Mental Health Practitioner.
What led you to pursue medical school now?
I have always wanted to be a MD.  I became a mother at an early age and sat that dream aside.  I didn't think I would ever find my way back to this dream.  I mentioned it to my kids and husband for years.  I always talked about how if I was younger and didn't have a family and a current career,  how I would pursue my dream of becoming a doctor.  One day my 16 year old daughter said " Mom, you always tell us it's never too late and you should never give up on what you want.  But it seems like you have given up on becoming a doctor…"  The next day I applied for the program.  She was right! With the support of my family I felt like the time was right to jump!
Share some challenges you have encountered and/or adjustments you've made as a non-traditional student?
I started this program as a mother of three and a full time Mental Health Practitioner. My youngest child is 2 years old and still requires a lot of Mommy time. I've really had to work to maintain a good work/ life balance. I've had to learn to ask for help with cooking, cleaning and home duties.  I've had to learn how to effectively study and stick to a schedule.  Sometimes I would have to take my kids on campus with me so that I can get them to an activity on time after class.  As a non traditional student I have definitely had to be able to roll with the punches and start every day anew. 
How do you stay motivated on your pre-med journey?  Share a motivational quote, motto or song that keeps you going! Music keeps me motivated! Our home is always buzzing with drums and dancing!  Lots of Hip Hop and inspiration from TD Jakes keeps me ready to face and conquer the day.   My current go-to song to get me pumped before class is "Every Chance I Get" by Dj Khaled.  The quote that I keep close to my heart is "It is hard to become what you can not imagine?"  So I often try to picture myself at the finish line!

How have you benefited from the program so far?
If this program didn't exist I don't believe that I would have pursued my dream of becoming a doctor.  I don't have friends or family in medicine and I didn't have any idea where to start. I have the drive but I had no idea of how to put the pieces together. Tonia and Shonna have guided, encouraged and supported me through this process. This program has given me amazing friends with whom I have built a camaraderie. We are able to support each other and collectively problem solve dilemmas that we may face. These connections are invaluable.

Share some advice for a prospective applicant or an incoming student.
I believe that conquering this program is all about GRIT! Perseverance and dedication will allow you to reach your goals. You don't need to have a wealthy family or a family member that is embedded in medicine, you just need to put in the work! I've got it "out the mud" and so can you! 

As a student from the 2020 cohort, how did the pandemic impact your first year in the program, and how did you persevere?
The pandemic hit us all hard! I am not a fan of online learning and I quickly had to make adjustments as my classes moved to this platform.  Some of our professors had never taught online, so in several of my classes we all were learning and adjusting together.
2020 Cohort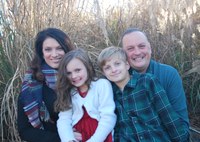 Share your academic and career background.
I received my Bachelor of Science in Nursing from Bellarmine University in 2008 and my Master of Science in Nursing from the University of Cincinnati in 2013. I have been working in healthcare in some capacity since 2007. During my final year of nursing school, I started working as a nursing assistant at Baptist Hospital East on a medical-surgical floor. Once I passed my nursing board exam, I transferred to the main operating room to work as a registered nurse. After some time working in the operating room, I decided that I wanted more autonomy as a nurse and decided to go back to school to be a nurse practitioner. I worked predominately as an office-based nurse practitioner at a busy OB/GYN practice for a few years and slowly started adding more to my role as an NP (thanks to the wonderful physicians at my practice).

What led you to pursue medical school now?
Despite continuing to incorporate new skills into my nursing practice as an NP, I have never been fully content. I absolutely love my job and my patients that I care for. The experience that I have gained has been invaluable. But ultimately, I want to care for my patients as a physician.

Share some challenges you have encountered and/or adjustments you've made as a nontraditional student?
As a non-traditional student, there have been many adjustments that have been made. I am a military spouse and mother of two children. I have continued to work as an NP during the first 3 semesters of the program. Finding a balance of some sort is absolutely necessary to succeed in this program.

How do you stay motivated on your pre-med journey? Share a motivational quote, motto or song that keeps you going!
Ultimately, staying motivated to succeed and continue this journey comes from my current career. I love my job as a Women's Health Nurse Practitioner and I know that this is what I was born to do. Through continuing to work in healthcare and assist in surgery (even through the pandemic) has been such a motivator for me.

How have you benefitted from the program so far?
Tonia and Shonna are wonderful. They will help you navigate this program. It can be very overwhelming at times. Also, lean on your cohort-mates. They will save your life and be a listening ear or a shoulder to cry on when you need it.

Share some advice for a prospective applicant or an incoming student.
Weigh your options! This program is amazing. The support is real. Make sure that your heart is really set on being a physician before you take this program on. If you have a family, know that you will be making some sacrifices (potentially missing birthday parties or sports games to study for exams). I highly recommend that you do not work while in the program. This is a difficult program but it is so worth it in the end if you really want to be a physician.
As a student from the 2020 cohort, how did the pandemic impact your first year in the program, and how did you persevere?
2020 was such an insane year. The pandemic really changed how the program was traditionally done and many modifications came from that. I am overly thankful for the ability to use platforms such as Zoom and Microsoft Teams for meetings. While I would have loved to be in-person for so many activities, I think that our cohort learned to bond in other ways and we definitely learned to think outside of the box. Ultimately, overcoming these obstacles have made us stronger and more prepared to take on medical school.
2020 Cohort
Share your academic and career background
I graduated from Wright State University in Dayton, OH in 2016 with my Bachelor's Degree in nursing. I had grown up in a very small town and was looking to venture somewhere new. After applying to a few different places in new areas, I landed in Louisville, Kentucky. I started my nursing career working on a trauma and stroke progressive care unit in a level 1 trauma center. I quickly realized that was not the specialty I was interested in and transferred to the emergency department at six months in. The emergency department felt like home to me, more specifically the trauma bay. I really enjoyed the organized chaos that ensued in that area of the department and I also learned that I was able to do well under pressure. Since being back in school, I have switched to a less stressful specialty to better prioritize my schoolwork. For the past two and a half years I have worked in outpatient oncology and chemotherapy infusion. As much as I really enjoy what I do now, I still find myself missing the adrenaline rush of the trauma bay.
What led you to pursue medical school now?
Through my experiences as a nurse, I realized how passionate I was about the field of healthcare and medicine. I had thought of switching careers a few times before I finally made the leap. I had a mentor who was a resident at the time who seemed to really see potential in me while I was still working as a nurse. She had asked if I had ever thought about being a physician before, which I had. I hadn't pursued it because I did not see it as financially feasible, as my financial stability was completely dependent upon myself. She told me her story of being a non-traditional student herself and how there are many resources out there to make it work. Something I had thought of many times before that seemed unreachable suddenly had become possible to me and I felt like my dream was within reach. I began doing some research and found this program which has successfully guided me through the pre-med process as a nontraditional student. I am incredibly grateful for the opportunities, support, and friends I have met because of this program.

Share some challenges you have encountered and/or adjustments you've made as a nontraditional student?
For me, a major challenge of going back to school was readjusting my mindset to prioritize my time in a way to make me a successful student first. I have had a job since I was 14 and it was instilled in me at a young age that financial stability should be THE single most important thing in your life. Realizing that that was not completely true and reshaping that mindset in order to give myself time off from work to focus on school and decrease my stress levels was a difficult process. Although, I definitely found support with this challenge from the cohort above me and especially my mentor. Actually seeing someone successfully completing the program and matriculate into medical school while continuing to practice as a nurse herself was not only inspiring but also affirming that I could do it too.

How do you stay motivated on your pre-med journey? Share a motivational quote, motto or song that keeps you going!
I really enjoy reading books that are "for-fun" and not just textbooks. When I need a reminder as to why I am doing this, I reach for memoirs of surgeons and trauma physicians. Reading about their hardships they had made it through and the highs and lows of their career help me to really see myself there, too. I also made it a priority to leave time out for things I know decrease my stress level and that I enjoy. Working out and listening to music were huge for me in being able to take some time to not think about anything related to healthcare or the field of medicine. As cliché as the saying is, "Everything Happens for a Reason" is something that has always comforted me in both good and bad times. It helps restore some of that faith in myself that can get lost from time to time when life starts to get a bit hectic. 
How have you benefitted from the program so far?
A very big contribution this program has given me is guidance. Being a first-generation college student, the whole process of this was something very foreign to me and felt really overwhelming. My very frequent emails to Tonia to verify dates and checklists I had made to ensure everything was in order were always received with a sense of comfort and encouragement. This not only ensured I was not missing any steps, but gave me peace of mind as well. I also have received an incredible amount of support from my mentor, the previous cohorts, the program staff, and my own peers. As non-traditional students in a sea of traditional undergraduates, it is very easy to feel out of place. This program has prevented that for me by being surrounded by those who are in a similar situation to my own and because of that, I have made lasting friendships.
Share some advice for a prospective applicant or an incoming student.
My best advice is to truly be yourself. In a process like this, being authentic can be very underrated. Your differences make you a stronger applicant and being proud of those differences only strengthens that. This is not an easy thing to do, so be sure it is what you want. But, if it is what you want, do not hesitate and go for it. Also, always remember there are a million different pathways into this career you are choosing. Do your research, and pick the pathway that fits for YOU. It is a tough road but it is not impossible and never be afraid to ask for help or lean on your people.

As a student from the 2020 cohort, how did the pandemic impact your first year in the program, and how did you persevere?
The pandemic was definitely an added difficulty. Online school was new to me but I was able to adjust with some help from my peers and resources provided by the school. It was a weird time for everybody and I think that was something that was taken into consideration during that first year of classes which was very helpful. I dealt with the stress of it by finding ways that I could contribute safely in my community through volunteer work and my job.
2020 Cohort
Share your academic and career background
I went to University of California, Santa Cruz and graduated in 2020 with a bachelor's degree in computer science. During my years in undergrad, I was a lifeguard and a swim instructor. I loved interacting with people and never found the same connection in computer science. Becoming a physician was always something I wanted to do, however, it did not reach my mind until my senior year of college when I was sitting in a programming class envisioning myself writing code for the rest of my life. Being able to interact with people and also challenging myself every day was something that was important. Computer science only provided half of that aspect. As a senior, I thought the career of pursuing medicine was impossible, thinking that I had to be a bio or chem major. I had already applied and was accepted to a Masters in Computer Science program during that time. I am glad that I left that behind to pursue medicine right after my undergrad degree.
What led you to pursue medicine now?
During my senior year of college, I was volunteering at a soup kitchen. During the first few weeks I was just cutting up vegetables and building connections with the individuals while learning my way around the kitchen. As the weeks went by, I saw more and more familiar faces of the people who'd show up on a daily. I noticed one day an ambulance was called. One of the regulars had overdosed. As the paramedics came, there was only so much they could do. I felt so helpless on the sidelines standing there wishing I could help that individual out. At that very moment, I knew there was a calling to medicine.
I was also inspired by many people's stories when it came to pursuing medicine. Every physician has such a unique past to get to the exact same destination. The one that stood out to me the most was Dr. Jonny Kim. If anyone has a major career change, it would be him, from a Navy SEAL to a physician to an astronaut. Looking at his background, I knew nothing was impossible as long as you decide to take the leap of faith with your true passion and commit to it. Listening to his podcast during my time of application into a post bac pre med program solidified my choice and I never looked back since. It is never too late to pursue your goals as long as you begin and never give up on it.
Share some challenges you have encountered
Coming into a program that was dedicated to science courses, I was definitely intimidated. I was never the brightest student in high school with science courses. In fact, I was treading water and trying not to drown back then. I knew that same mentality would not work in a premed course load, given that it only gets harder and harder. As an engineer, I still love technology/logic and love listening to talks given by Elon Musk. There were a lot of quotes given by him, but the most memorable ones in my mind were, "You don't need college to learn stuff, it is just a chore saying that you can do homework" and "Creating a company is like having a child". Knowing that from one of the most brilliant people in the world right now, there was no one to blame if I did poorly. Every single undergrad pre med science class that is required from a pre med student has been repeated each year by pre med students. Each professor that teaches it always has students that perform well so why not make that student yourself. Even if the professor is not the 'perfect/dream/ideal' one that is everyone's favorite/go to with a 5 star rating on RMP, there are plenty of resources online to succeed. Remember you are taking premed courses and not trying to invent rockets to fly into space. There are only so many different ways you can be asked a certain topic. Treat this career changer plan as your child and invest time into it like how you would with your child and always wanting the best outcome possible.
Relocating all the way from the other side of the country, everything in Louisville was really foreign to me. Getting accustomed to the culture from such a big city was not easy. Taking the public transit to get from point A to point B was always the challenge, especially doing groceries, knowing I only have two hand to haul my goods back to my apartment. Everyone always has the picture of California with a beautiful sunshine year round which happens to be true. Snow was something that was new to me in the winter followed by a humid summer. I want to give a shoutout to our very own Mr. Tyler Stephenson, Mr. Eliah Hiken, and Mr. Andrew Smith for helping me navigate through the city during these tough times.
How do you stay motivated?
As a California native, adapting to the environment both physically and mentally in Louisville was a hard transition. I am grateful that I have a cohort and two wonderful advisors who are always there for support. Knowing that my peers and I are reaching for the same goal and not competing against each other, we always want each other to succeed. Also with the given technology we have these days, video calls with friends and family back at home have also helped. There will be those days when you get your exam back and it is just absolutely demoralizing. Remember that exact moment and tell yourself you don't want that to repeat the next time. Give yourself that day off, do something that you love to take your mind off school and then start from scratch the next day while using that horrible experience on the exam as motivation to do better. It is hard to stay on track, but look forward to the positive things ahead.
How have you benefitted from the program?
I would definitely say that my advisors Ms. Tonia Thomas and Ms. Shonna Wagner are the best. I remember scrambling in undergrad before even knowing what a post bac program was to look for an advisor to possibly go the traditional route. My undergrad gave me a peer student mentor who wasn't even related in the pre med field at all. Having Ms. Tonia Thomas and Ms. Shonna Wagner walk me through every step of the way has definitely helped me succeed in my steps of becoming a physician. I remember a week or so after the interview into the program and I got a phone call from Ms. Tonia Thomas to map out my two year academic plan to succeed. This was an absolute game changer and my path was crystal clear to get into medical school. Also, building life long connections with my cohort members and getting to know them was something that I will never forget.
The cohort members in our program have also been really supportive. Knowing how each and every one is here to succeed and become a physician, we all have one thing in common. Some of your cohort members will be a class or two ahead of you in various science courses. Seeking out help from them is something I definitely found helpful. Don't be shy to seek help from your peers. I was definitely intimidated at first when the majority of our cohort already had years of knowledge/experience before entering this program. I came in fresh with zero science classes, while there were others that were already ahead of the game. With the lovely team bonding events and class taken together, it was not hard to create relationships. Creating study groups to help each other succeed was also really helpful. Taking summer classes was by far one of the hardest things ever. Thanks to our very own Ms. Hope Maine for helping me get through the first semester of organic. Summer classes are not hard because of the content, but because you are expected to complete the class in a third of a normal semester. It is impossible to learn everything on your own. Definitely seek out your cohort members for help as two heads are better than one.
Share some advice…
If your true passion is to pursue medicine, then absolutely go for it and don't look back. If the reason is because you are not smart enough or you can't do science courses, set that aside and believe in yourself. It is definitely intimidating at first, but use the core classes as a way to find your study strategies and modify/enhance it from there. If are you just trying to survive, it will only get harder and harder. There is probably one percent in this world that are considered genius with inborn talent and the other 99% are people who work hard. I promise, if you invest the time into something that you want to do well, you will see the results you want. There are more resources than you can possibly use to succeed, but the best one in my opinion is going to office hours. The person who is helping you at office hours is the person who also designed the course and the one who also writes/grades your exams. There are definitely great resources and tutors out there, but it won't get any better than that. Building connections with your professors is also a bonus as they could one day write you a recommendation letter. I remember listening to Dr. Antonio Webb's background transition to pre med science classes. He mentioned how some of his classmates would spend 3 hours or so into the course, while he would double or triple it. Remember to not compare yourself with others, you only want to do better than yourself each time. Similar to swimming, you are not always going to be placed in lane 4 in the last heat with the best competition possible. If the race were to be a blowout, there is no point in you beating the lanes next to you, but it is more important to achieve a personal best time. The great thing about being a student is that many people in the class can get A's, but in sports there will only be one first place. "Again don't make this any harder than it needs to be!"
 As a student from 2020 cohort…
The pandemic definitely took away many in person opportunities. Having expectations set from the photos shared from previous cohorts, it was the complete opposite. Luckily our cohort was able to find events where we could have gatherings and get to know each. Shoutout to our very own Ms. Chelsae Nugent for planning and making the group dinners possible! As a post bac giving back, it is really important to manage your physical and mental health. I definitely took some time out to go for walks or the gym just so I had a clear mind before going back into study mode. Consider yourself as an MS0.5, and lean on your peers for help and guidance when needed. BETTT!
2020 Cohort
Share your academic and career background
I graduated from Montana State University in 2020 with a bachelor's degree in sociology. During my senior year, I realized that I was really interested in pursuing a career in medicine so I began to look into how I could do that and found this program. I am glad that I decided to continue with school and go right into the post-bac program after graduating because by shadowing and having other opportunities to learn about becoming a physician through this program, I know that this is the right career for me. 
Share some challenges you have encountered and/or adjustments you've made as a non-traditional student?
One obstacle that I faced when I started the program was learning how to succeed while taking only science classes. As a sociology major during my undergraduate education, I did not have much background in the sciences so there was definitely a period of readjustment that I experienced as I learned the best ways to study and learn the material for these classes. Some adjustments that I made that really helped me were making sure that I attended office hours as often as I could and just practicing material over and over until I really understood it well. It was a big change from reading and writing papers that I did a lot of in my undergraduate education so switching to different study techniques was the biggest adjustment I made.
What led you to pursue medical school now?
I decided to pursue medical school now because I felt really passionate about going into medicine at the end of my undergraduate education and I wanted to get started as soon as possible in pursuing this goal. 
How do you stay motivated on your pre-med journey?  Share a motivational quote, motto or song that keeps you going!
I stay motivated by thinking about the end goal of becoming a physician and getting to practice medicine as my career. A quote that really helps me with this is a part of my favorite quote by F. Scott Fitzgerald in which he says, "For what it's worth, it's never too late, or in my case too early, to be whatever you want to be. There's no time limit." 
How have you benefitted from the program so far?
I have benefitted from this program in so many ways! For me, the biggest benefit has to be the continual support from Tonia and Shonna and the great guidance that I have received every step of the way. From finding a place to live when I moved here to asking questions about the medical school application process, Tonia has been there for me and answered all of my questions and I appreciate that so much! Also, being able to be a part of a group of students who all have the same goal has been a nice way to know that we are not alone in this journey and can relate to one another in this way.
Share some advice for a prospective applicant or an incoming student.
Some advice I have for incoming students is to get help early whether that be through office hours, meeting with professors, or attending PAL sessions (which have really helped me). The earlier you can identify something that might be confusing and get help for it, the better, especially since science classes tend to build off of content for the whole semester. Also, I think it is important to do something that you enjoy like walking, hiking, reading, etc. to have a break from school occasionally.  
As a student from the 2020 cohort, how did the pandemic impact your first year in the program, and how did you persevere?
The pandemic affected my first year in that I did not get to meet many people in person or do much shadowing. I persevered through really focusing on my studies and knowing that this was a temporary situation and that the end goal was still worth it no matter what I needed to do to get there. I think that there were some positives to having mostly online classes as well and through this program many physicians were able to speak to us virtually, so I thought that that made up for not being able to do much in-person shadowing.
2020 Cohort
Share your academic and career background.
I went to Davidson College and graduated in 2018 with a bachelor's degree in economics. During the two years between college and the post-bac program, I worked as a consultant at Bain & Company, a management consulting firm that advises public, private, and non-profit organizations. It was a natural extension of my economics major, allowing me to explore business through a number of roles in a brief period of time. I traveled weekly, working with clients in industries ranging from healthcare to technology to insurance, grocery, and retail.
While there was a time when I regretted not pursuing medicine from the outset, I've since learned to appreciate the path I chose and the perspective it's given me. The years I spent exploring the business world were among my most formative, both professionally and personally, and they gave my decision a level of certainty that I couldn't have planned.
What led you to pursue medical school now?
I found that the consulting experiences I valued the most were those involving human connection—the moments when I was able to sit down with clients, understand their goals, and help them build a plan to get there. But even these experiences lacked a certain quality; beyond company deadlines and executive updates, there was little sense of significance or urgency about them. I felt challenged by my work and motivated by my peers, but when I searched for meaning in what I was doing, I found less than I hoped for.
One day, I received the concerning news that my manager had been diagnosed with melanoma. This came as a shock to our team, and it crystallized the thoughts that had been slowly forming in my mind. A life was at risk—next to this, the magnitude of any other work seemed to fall away. And amidst concern for my coworker's well-being, I could not deny the curiosity I felt. I wanted to understand his condition and its underlying causes. I wanted to know what treatment it would require and what the prognosis would be. I felt the draw of medicine more than ever before, and subsequent volunteering and shadowing experiences confirmed my gut feeling that this was the path for me.
Share some challenges you have encountered and/or adjustments you've made as a non-traditional student.
The initial transition was the hardest part for me. It was difficult to feel confident about my decision to give up a secure career, especially during a recession. But once I actually left my job and started taking classes, things got easier. I felt like I was making real progress toward my ultimate goal, no matter how far in the future that goal was. With each step that brings me closer to my goal of becoming a physician (finishing a semester of classes, taking the MCAT, etc.), I gain slightly more momentum. At least that's what I tell myself … a positive attitude goes a long way.
How do you stay motivated on your pre-med journey? Share a motivational quote, motto or song that keeps you going!
"Many people go fishing all of their lives without knowing it is not the fish they are after." – Henry David Thoreau
The road to medicine is a long one with many challenges. The path is well-charted—perhaps to a greater extent than in any other career—so much so that it becomes easy to miss the forest for the trees. A common stress management tactic is to focus only on the challenge that lies immediately before us (o-chem, MCAT, USMLE exams, residency …) and address each obstacle as it comes, one step at a time. Tunnel vision can help us avoid feeling overwhelmed, but it also causes us to lose sight of the bigger picture. I read somewhere that physicians often experience burnout because they forget why they became a doctor in the first place. Many factors burden today's practicing physicians (charting demands, insurance disputes, long working hours, negative outcomes), and aspiring physicians are susceptible to a similar burnout from their own set of challenges. I think it's important to always keep this in mind, and to remember not only where you are headed, but why you are headed there.
How have you benefitted from the program so far?
My favorite part of the program has been the group of friends I've made. When you're on a non-traditional path that makes most people scratch their heads, it's nice to know others who are in the same boat as you. Within my cohort, I'm able to bond with friends over things that most other people in my life simply can't relate to. I've also benefited from (and often relied on) the guidance of Tonia and Shonna, whose support and expertise is invaluable. They're always willing to go above and beyond to help a post-bac student, and I've been incredibly fortunate to have them in my corner. The extracurricular programming they've created is also very helpful—for example, the enrichment sessions with practicing physicians have served as a constant reminder of what I'm working towards, which motivates me to push through any challenges I encounter along the way.
As a student from the 2020 cohort, how did the pandemic impact your first year in the program, and how did you persevere?
The pandemic has been devastating for so many around the world, with unequal impact on those already living in difficult circumstances. I've been fortunate enough to not lose any loved ones to COVID-19, nor have I had to endure financial hardship. The timing of the pandemic occurred almost exactly in sync with my career change, as I left my consulting job and began pre-med coursework shortly after the country entered lockdown. Social isolation, despite its obvious detriments, gave me plenty of time to sit with my career decision and even helped me stay focused on my studies. The pandemic has been by no means a welcome change, but I've been lucky enough to be inconvenienced rather than devastated by it.
With that said, it would be untrue to say that no aspects of my post-bac experience have been disrupted by this change. My extracurricular plans were impeded by the shutdown, as I had to limit my shadowing and volunteering arrangements when everything changed. The flipside of this adjustment was that it led me to seek out virtual shadowing and volunteering opportunities, which proved to be great experiences. And thanks to Tonia and Shonna's hard work, the postbac program went virtual and served as a source of continuity at a time when it felt like you couldn't depend on much else. Silver linings like these have helped me stay positive during the pandemic.
Share some advice for a prospective applicant or an incoming student.
Don't forget to take time for yourself, and don't feel guilty about it. Taking a breather every now and then is the only way to keep things sustainable. The post-bac program is just the beginning of what is truly a marathon of a career path.  Burnout is real, so do what you can to prevent it. One strategy that helps is trying to find joy in the process. Focus on enjoying the program rather than thinking of it as simply a stepping stone. If you wait until you're a practicing physician to be happy, happiness may never come.
2020 Cohort
Share your academic and career background.
I originally graduated from the University of Louisville in 2018 with a Bachelor's Degree in History, with minors in Art History and Creative Writing. After graduating, I spent some time doing museum education, childcare, and customer service jobs, but felt unfulfilled. Though these fields were ultimately not what I ended up pursuing in the long term, I learned a great deal, and I am very glad that I had the experiences I did. 
What led you to pursue medical school now?
I am a queer transgender man, and therefore a member of a group that is underrepresented in medicine. While many of my peers could use their undergraduate experience to figure out what they wanted to do professionally, I spent that time figuring out who I am. The time between graduating from undergrad and starting the Post-Bac Pre-Med Program was invaluable to me, as it provided my first real opportunities to figure out what I wanted to do now that I knew who I was. This time also provided important opportunities to connect with the local trans and queer community, where I had many of the experiences that led me to pursue medicine. LGBTQ+ medicine is what I feel passionate about and what drives me to pursue a medical career. 
It is easy to think of LGBTQ+ healthcare as those divisions of healthcare which directly relate to gender and sexuality— sexual health and wellness, psychology and therapy, hormone replacement therapy and other transition-related needs, gender affirming surgery, and so on— but all healthcare is inherently LGBTQ+ healthcare, because LGBTQ+ individuals continue to be LGBTQ+ when they are receiving any kind of medical care. Bigotry can deeply impact the way that doctors treat queer and transgender patients, regardless of whether the patient is seeing them for a broken arm, cancer, or a sinus infection. I want to put my people skills and academic ability to use to benefit my community.
I was also ready for a challenge. I love to learn, and taking some time away from school allowed me to get ready to return. Since starting this program, I have fallen in love with science. I was hoping that I would like science or at least find it interesting— I did not expect to feel as passionately about it as I do. I am excited to see my knowledge and understanding broaden as I finish the program and begin medical school. Intellectual curiosity is a big driver for me, and the science of the human body provides unfathomable amounts of information to learn, understand, and analyze.
Share some challenges you have encountered and/or adjustments you've made as a non-traditional student.
As a student in undergrad, I had a lot less going on. More life takes more balancing, and as non-traditional students we have to take this into account. Not living in a dorm and eating on a meal plan means more square footage to maintain, more time to shop and cook, pets to take care of and so on. Life beyond college is really different, and trying to do the college thing while also doing the full-grown-adult thing can be really hard. Fortunately, I have a wonderful partner who makes the hard stuff a lot easier. They were the first person I talked to about possibly wanting to go back to school and pursue medicine, and they have been so supportive since day one. Working as a team and communicating has been key. They make the hard stuff easy and the boring stuff fun.
How do you stay motivated on your pre-med journey?  Share a motivational quote, motto or song that keeps you going!
Remaining curious has helped me to stay motivated. I'm not going to love every single section of every single class, but if I can find a way to make connections to the information and allow myself to wonder and synthesize, I find it's a lot easier to stay on top of things. I try not to see learning as a means to an end, but as a worthwhile pursuit on its own.  
I have found that I also perform better and feel better when I make time to do the things that I love that don't have anything to do with school. Throughout undergrad, being a History student meant I read a great deal for class and had very little time or desire to read for pleasure. Now that I am primarily taking STEM classes, I finally read for fun again! Reading books that are related to science and medicine help to keep me curious and motivated, but I also read fiction. I love to write and draw, and making time to hone those crafts makes me feel more complete and focused. I also love listening to podcasts, watching the very worst reality TV you can imagine, and playing board games with friends on the weekends. Making time for hobbies reminds me that school is not my entire identity, and that helps me keep everything in perspective when things get stressful. 
Motivation has to come from inside, but my supportive partner, parents, siblings, and friends all help, too. My dad also changed career paths and went back to school in his mid-late 20's, and he inspires me. My mom has always been the kind of person who immediately says, "Go for it!" when one of us has an idea or ambition, even if it's totally nuts. Having a cohort of people who are going through it all at the same time as me has helped so much as well.  
Finally, my partner and I have two sweet cats, Haru and Mochi, as well as a cheeky Pomeranian mix named Banjo, and taking care of them helps me take better care of myself. They won't be able to read this, but I should credit them, too! 
How have you benefited from the program so far?
This program has made all of this possible. The program staff is amazing, and have seen it all. Our advisor is always willing to listen to my crazy ideas and provide so much insight and guidance. The rest of the cohort is awesome, being around other people who come from such diverse backgrounds but who all want the same thing and are going through it at the same time is so edifying and validating. The extracurricular aspects have been eye-opening and useful. Even in a time of pandemic, the wealth of information provided to us has been extremely beneficial. This is an amazing opportunity.
As a student from the 2020 cohort, how did the pandemic impact your first year in the program, and how did you persevere?
I had never taken an online course before this program, and it had been years since I had taken science classes, so needless to say, I was very nervous about taking science classes online my first semester. I was pleasantly surprised to find that online classes are not better or worse than in-person classes, they're just different. The online courses provided me with the opportunity to practice the self-discipline I was going to need to go back to school as a non-traditional student anyway. Dealing with the stress of the pandemic was extremely difficult for me, as it was for everyone, but I also learned how to depend more on my family and friends for support. 
The political aspects of 2020 also greatly impacted my first year in the program. Black Lives Matter protests in Louisville and all over the country, the election cycle, the politics of the pandemic and public health— these occupied my thoughts for so much of that time, and still do. Trying to do school and do my part during such historic times was stressful, but it also provided motivation and clarity. It would be impossible to improve healthcare for LGBTQ+ people without improving healthcare for people in other marginalized groups, and for people who live at the intersections of these groups. When equitable healthcare is provided for everyone, the entire community benefits. Inversely, a society with insufficient healthcare for some people is completely insufficient. The events of 2020 clarified my goals, ideals, and ethos as a future physician.
Share some advice for a prospective applicant or an incoming student.
For prospective applicants: Go for it. Returning to school can be intimidating and scary, but being a non-traditional student has benefits, too. Even though the increased responsibility of "real life" can make college harder, perspective, maturity, and experience make college easier. The things that make you an unconventional pre-medical student are probably a lot of the things that will benefit you in this program and in medical school. And life is going to change and surprise you anyway— you might as well choose some of the changes!
For incoming students: Know your strengths and have compassion for yourself. Reach out to your cohort when things get tough, because they are probably going through it, too. Pace yourself— it's not a race or a competition! Keep the goal in mind, but remember that you eat an elephant one bite at a time.
2020 Cohort
Share your academic and career background
In 2009 I graduated with a BA in psychology from Asbury University.  I married that same year to a military spouse and that required many moves which made determining where and how I wanted to pursue my career a little tricky.  We were able to settle down for some time in Columbia, South Carolina and it was there that I received my MA in Clinical Counseling along with a Certificate in Marriage and Family Therapy from Columbia International University.
After graduating, I started my career in Columbia at the Department of Mental Health as a School Based Therapist for two elementary/intermediate schools.  I worked with youth that had behavioral and academic issues in a population where trauma was unfortunately very common.  After having my son in 2016, I stepped away from full time work in an agency setting to the flexibility of private practice.  During my private practice work I continued working with children and adolescents but was able to also treat adults and conduct some couples/marriage therapy. 
A career move for my husband brought us to San Diego, California in late 2017 and I then became a full time mom when we added a little girl to our family. 
What led you to pursue medical school now?
Medical school was nothing that I had ever really imagined for myself.  In my experience in the mental health world, I saw the disconnect between therapy and treatment without medication and the biological side where medicinal treatment is useful and necessary.  It felt at times that I was not able to treat the whole person to include the biological side and in some of my research to try to lessen that gap, I began to think about medical school and taking on that task myself rather than referring out to someone else.  My family recently moved back to Kentucky to be closer to extended family and I found the Post-Bach program.  I knew I wanted to start back again with my career and since we were starting over again in a sense of moving, the timing seemed right to jump back into school. 
Share some challenges you have encountered and/or adjustments you've made as a non-traditional student?
There have been many challenges throughout this past year; learning to study again, navigating EVERYTHING online, but biggest for me by far has been adjusting to being away from my kids and managing my time now as a student, wife, and mother.  It was much easier to study and take time to make the grades as a traditional undergraduate student but this go around not only are my courses harder but I am pulled in many other directions.  I definitely have had to see the beauty in quality over quantity with how my life and responsibilities looked before and now that I am back in school with much less time. 
How do you stay motivated on your pre-med journey?  Share a motivational quote, motto or song that keeps you going!
Staying motived is honestly hard at times.  Being a part of this program and having others that know what I am going through and are experiencing it as well has been essential to feeling confident enough that I can get through this.  I also go back and try to remember the reasons why I started the program to begin with and for me that was both for myself and for my children.  For myself to act on that little nudge of a passion that has grown and continues to grow and for my children to see that hard work and diligence pays off.  I was an athlete for many years and my basketball idol of course was MJ growing up.  He has a quote that says, "You miss 100% of every shot you don't take."  This has always stuck with me and is applicable in so many different things when sometimes fears and doubts will get in the way of things you want in life.  I would be lying if I didn't say that sometimes I feel a little crazy to be pursuing this at this stage of life but I would hate to miss out on what this opportunity could be for me because of fears or insecurities. 
How have you benefitted from the program so far?
The program has been so helpful in constantly rallying around to offer support in so many ways.  The leadership is excellent and always so encouraging.  The different avenues of ways to gain knowledge and have questions answered about medical school and all that entails in this program is something I'm so thankful for and is invaluable.  The whole process of trying to get into medical school, the MCAT, and the courses in general can be so daunting but the program does a great job of preparing you for the next steps and does so in a way that gives you confidence and motivation to move forward.
As a student from the 2020 cohort, how did the pandemic impact your first year in the program, and how did you persevere?
The pandemic, like with everything else in life, was not fun in this aspect either.  I was very apprehensive when starting, knowing that I would have all these science courses online.  Before starting this program, I had ONE online class under my belt, so this set up was not something that I was familiar or comfortable with.  I will say now, I am a little sad to be leaving some of the perks of strictly online with all the flexibility that it had to offer.  I was also concerned about the cohesiveness of the cohort with all the restrictions that came along with the pandemic but my cohort has been amazing and I really feel that we all try to connect as much as life will allow us to and have had many get togethers (thank you, Chelsea!!) that have helped us feel like a group despite Covid.  
Share some advice for a prospective applicant or an incoming student.
My advice to incoming students would be to not be afraid to ask for help or admit that you're struggling at times.  Times when I have wanted to throw in the towel, being able to talk to friends from my cohort have helped so much to gain perspective and again that confidence that while struggling is hard in the middle of it, that makes the end goal that much sweeter.  Utilizing what the university has to offer in terms of tutoring, office hours, etc. have also been very helpful for me.  I would also say give yourself grace.  As a non-traditional student, my expectations for myself had to change because my circumstances have changed and I've changed as a person since last going to school.  There are times that I know I need to study or work on something but my little girl will come up and ask me to play princesses and sometimes you just gotta go be the mermaid and let things go for a time. 
2020 Cohort
Share your academic and career background
I graduated from the University of Louisville in 2017 with a Bachelor of Science in Nursing. During nursing school, I worked in a Bone Marrow Transplant Intensive Care Unit, and after nursing school, I spent some time working in a Progressive Care Unit caring for long-term stroke and trauma patients (with a little in between). I ultimately ended up in the Emergency Department, and that's where I've spent the majority of my nursing career. I worked the night shift for three years and eventually became one of the night shift charge nurses. When COVID-19 hit, I went to New York City and worked in a COVID-19 specific (although every unit was COVID-19 specific) Medical Intensive Care Unit. That was the first time I had ventured outside of UofL Health, so it was an intense learning experience for many reasons.
During those years directly out of nursing school, I earned a Doctor of Nursing Practice degree. I thought that I wanted to be a nurse practitioner, but I realized that I had an itch for medical school. I've toiled with the idea of having lost time earning my DNP and then, ultimately, not pursuing a career as an APRN. It was a learning experience like anything else, though. I had the opportunity to dive into some research and presented my project at a poster session. My quality improvement project was 'Implementation of a Wellness Program for Emergency Department Medical Professionals.' It was a tedious process but also very rewarding. I'd love to get my manuscript into some journals.
So, I came home from NYC, graduated with my DNP, and then started our Post-Baccalaureate Pre-Medical Program. I took some time to myself during my first semester by choosing to survive on some savings. Then, over winter break, I started working at a vaccine distribution clinic. When UofL opened the Mass Vaccine Event, I worked as an on-site coordinator, which was super fun (we had golf carts). I'm not sure where my career will take me next now that vaccine needs have leveled out in Kentucky, but for now, I'm just focusing on MCAT studying and surviving organic chemistry.  
What led you to pursue medical school now?
I have family members who work in medicine, so it always seemed like that was the career I was supposed to pursue. However, when I started my undergraduate studies, I quickly realized that I wasn't ready to follow that path. I had a huge reality check and had no idea what I wanted to do. I think I was a zoology major for a bit. Eventually, I found myself in nursing. I completed my capstone clinical hours in the Emergency Department at UofL, and that's when I knew, without a doubt, that I wanted to work in the medical field. I enjoyed working with those physicians and having the opportunity to see their day-to-day professional lives. While I'm immensely thankful for my DNP education, I guess you could say that my career interests gravitate more toward the role of a physician than the role of a nurse practitioner. Nevertheless, I think it's always important to emphasize that all interdisciplinary team members make invaluable contributions to the care of patients. We're a team, and that's what matters.
Share some challenges you have encountered and adjustments you've made as a nontraditional student?
My biggest challenge is the most obvious one for many of us – being back in undergrad courses when we thought we had closed that chapter of our lives. I was a student-athlete at the time; I spent four years surrounded by 40+ teammates, and we were all living the same experience. I was also a student like most other students on campus (i.e., young adults pursuing their first degrees, living in dorm rooms, eating ramen, etc.), making the entire college adventure much more bearable. It's difficult now to relate to friends outside of our post-bacc group. People forget how much time gets dedicated to studying for these classes.
Moreover, medical school wasn't my end goal in undergrad, so most of the friends I made weren't pursuing that goal either. I've maintained many of those friendships, and while my friends are wonderful and very understanding, I do wish that we were living the same experience again. COVID-19 hasn't made that any easier; we haven't been able to hang out with the people we can most relate to now, our post-bacc group.
 As I said, my close friends are amazing and very encouraging of my aspirations. They've been my primary source of support, and while I can't spend as much time with them as I'd like to, I know that they're just a call/text/FaceTime away. And to accommodate the hours that we have to dedicate to studying, I've made several financial cutbacks: working fewer hours, canceling my Amazon Prime (what a horrible, terrible day that was), and I've replaced a lot of meals with peanut butter (not upset about that one). You have to do what you have to do to do what you want to do. That's just what it is, and I think we're all happy to do it if it means attaining our common goal: becoming physicians.
How do you stay motivated on your pre-med journey?  Share a motivational quote, motto, or song that keeps you going!
Everyone has good days, and everyone has bad days. I think it's prudent to accept the bad days as they come. Feeling guilty over having a bad day where you studied less than you had planned or maybe didn't do so well on an exam eliminates the possibility to learn and grow from the day. So I try hard not to let the bad days control how I perceive my abilities as a whole; this helps me stay motivated and makes my good days more rewarding. It's okay to fail because it helps shed light on what you want and where you're going. My coach liked to say, "pressure is a privilege," and I've lived by that every day. This program is challenging, and medical school and our careers won't be any easier. Still, these are opportunities that we've earned, so the pressure we feel navigating this journey is a massive privilege in disguise.
I've also created very close friendships within our post-bacc group, which have been crucial to my motivation as a student. We don't always get to see each other, but it's comforting just having someone to talk to who truly understands because they're experiencing it too. Those newfound friendships have had a meaningful impact on my esteem and have brought me a lot of joy. All of these things help keep me motivated.
Lastly, I have two spoiled bratty judgmental rabbits I wholeheartedly adore and with whom I, some would suggest, have an unhealthy obsession. Their free-roam life is nothing short of luxurious, and caring for them genuinely brings me so much happiness. They have a stroller, and we go on walks together in Cherokee Park from time to time; it's a great way to decompress and just enjoy life outside of school for a bit.
How have you benefitted from the program so far?
I can't think of something in this program that hasn't benefitted me. I've gained new friendships and am now part of a unique community of people crazy enough to go back to school - people who willingly take courses like cellular and molecular biology, organic chemistry, and all of the labs in between. I literally cannot imagine completing this program without these friendships. Also, the support we receive from our post-bacc committee and how encouraging they are of us has been essential both academically and personally. When I've felt discouraged, our advisor has always been there to reassure me. She definitely keeps me sane. In addition to the friendships and support, we also have tons of educational and professional opportunities. From brown bag discussions to medical school informational sessions, volunteer and shadowing opportunities, we're provided everything we need to transition into medical school successfully.
As a student from the 2020 cohort, how did the pandemic impact your first year in the program, and how did you persevere?
I know that I wasn't the only post-bacc in my cohort who was disappointed not to attend classes in person. On top of being a nontraditional student, we returned to very nontraditional campus life. There wasn't a student, professor, administrator, or anyone in-between who wasn't experiencing a sharp and steep learning curve. We missed the little things we had been looking forward to, like sitting together during lectures and getting coffee between classes. However, we found healthy ways to stay connected through group chats, small study groups, and volunteering. Yes, the pandemic isolated us. Still - we persevered together.
Share some advice for a prospective applicant or an incoming student.
Don't be scared. Don't let fear of this program or going to medical school prevent you from reaching your goals. If being a physician is your dream, then go for it. Take that leap, take that risk, do whatever you need to do so you can make it happen for yourself. When I was deciding if I wanted to apply for this program, I considered whether I was more afraid of taking an entirely new path by going to medical school or feeling unfulfilled later in life. I was scared of medical school, but I was petrified of ignoring my ambitions. I'm so glad that I took that leap, and I'm incredibly thankful for this opportunity to pursue my goals in a program that supports me every step of the way. Change is hard, but life is boring without it.