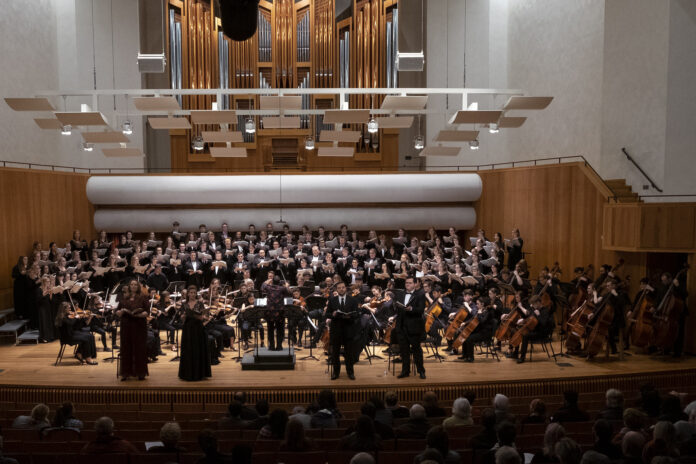 Life changed abruptly in March 2020, but the music never stopped at the University of Louisville School of Music, even without audiences.
For the first time in 18 months, live audiences are once more being allowed inside to enjoy performances by the SOM students, faculty and guests.
SOM this week released its live performance schedule for the Fall 2021 semester beginning with two concerts Sept. 19. 
The schedule includes the Faculty Gala Oct. 22 and the popular Halloween-themed University Symphony Orchestra concert Oct. 30, as well as an abundance of student and faculty performances closed to audiences since March 2020 due to COVID-19.
Proof of COVID-19 vaccination will be required at the door for members of the public, faculty, staff and students who would like to attend. Several of the concerts also will be livestreamed.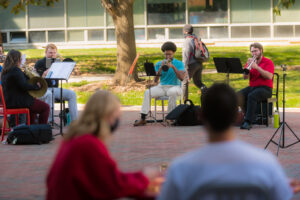 In addition:
• Most concerts are free but all require online signup on Eventbrite.com;
• Seating is limited with prearranged spacing to allow for physical distancing;
• Everyone who enters the event venue for any reason must wear a mask that completely covers the nose and mouth at all times;
• Regardless of vaccination status, we ask if you are feeling unwell to refrain from in-person attendance.
"We are thrilled about the return of audiences to the music building, and we are confident our safety measures will ensure the healthiest and most comfortable experience possible for everyone," said SOM Dean Teresa Reed.
A comprehensive list of concerts with signup links can be found online here. Please check frequently for updates.