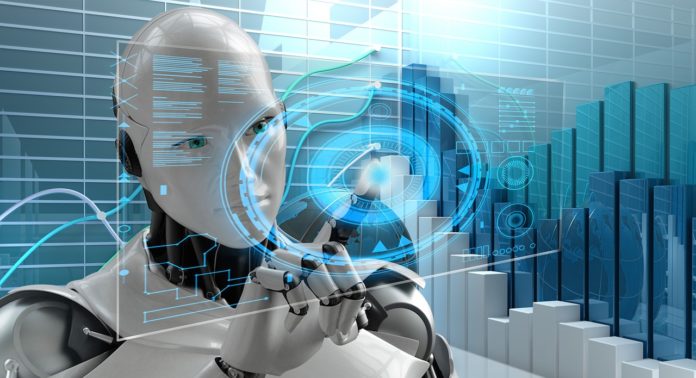 The City of Louisville was recently in the spotlight for a Forbes article about "equitable economic recovery." What that means exactly is the ability to meet the demands of various industries and the educational and training opportunities available to employees in all stages of their careers.
This idea of equitable economic recovery is critical right now, especially. The story cites data that shows from February through August 2020, the number of workers who lost their jobs permanently due to COVID-19 rose by 2.1 million to 3.4 million — an over 60% increase.
The author identified Louisville as a benchmark city for equitable recovery, looking at Humana's role specifically, and a partnership the company has with other community organizations, including the University of Louisville. As one of the city's largest employers, Humana and the health insurance sector at large have been less impacted by the pandemic than other industries. Conversely, the company represents a sector of the economy that is still growing and, therefore, building in-demand skills.
Technology is Louisville's fastest-growing job sector, Humana SVP Roger Cude told the publication, which is driving local business leaders to increasingly adopt a "digital-first mindset."
"But like other communities, Louisville-area businesses are struggling to find qualified applicants for those jobs," he said, adding that the pandemic is "creating new and unexpected challenges and accelerating the imperative for businesses to evolve."
Simply put, there is a greater need than ever for digital and analytical skills. This is where FutureLou comes in. The coalition entails private, public and academic leaders in the region, including the University of Louisville. These players are combining resources to "create a future-ready local workforce through training and development in high-demand data science skills and capabilities," Cude explained.
Notably, that training is free for Louisville residents.
"The goal of the FutureLou initiative is to provide a pathway for displaced or underemployed workers to upskill into industry-aligned careers that provide stability and resilience during this period of disruption. By providing both financial support and job search guidance, we're reducing the barriers to reskilling for digital jobs and helping Louisville residents earn credentials that will have high demand now and for the future," Cude said.
The program is a partnership between Microsoft and Louisville Metro Government, in tandem with the General Assembly, Kentuckiana Works and a virtual "micro-campus" team.
Also as part of this effort, UofL's Center for Digital Transformation website became a strategic partner in Louisville Mayor Greg Fischer's 30-day Data Upskilling Challenge Initiative earlier this year. The program encouraged residents to access free online, self-paced, data skills training through a COVID-19-related effort by the city's Future of Work Initiative, also powered by Microsoft.
This isn't the only "future-proofing" effort UofL is involved in to advance the city of Louisville and its equitable recovery. 
Last year, the university teamed up with The Humana Foundation and Interapt to bring a paid, immersive training program that teaches high-demand IT skills to the underemployed and unemployed in the community. The program, called "Louisville Skills," provided individuals with the opportunity to build the technical, business and life skills necessary to work in fast-paced, high-tech environment, preparing them to launch promising careers in the tech industry.
Interapt's training program has been called "a national model of creating next-generation opportunity." The Louisville Skills program marks the first time Interapt partnered with a major university.
Also last year, UofL became part of a new Artificial Intelligence Innovation Consortium, an alliance that also includes Amazon Web Services, GE Appliances, Amgen, V-Soft Consulting and other companies. This alliance is the first-of-its-kind for the city. 
In February, UofL received a nearly $4 million grant from the U.S. Department of Labor to build a program that prepares students for the ever-evolving, technology-enabled "jobs of tomorrow." The UofL Modern Apprenticeship Pathways to Success (MAPS) program is funded through the DoL's "Apprenticeships: Closing the Skills Gap" initiative. UofL was one of just 28 public-private partnerships funded under this federal program in its most recent round, and is the only one in Kentucky.
Finally, last year, UofL and IBM announced a partnership that includes the establishment of an IBM Skills Academy focused on digital learning and technology skills. Like Interapt's initiative, this skills academy is the first of its kind that IBM has developed with a higher education institution.
Specifically, the academy will provide curriculum and educational tools concentrated on eight fast-growing technology areas: artificial intelligence, blockchain technology, cybersecurity, cloud computing, internet of things, quantum computing, data science and design thinking.
It is estimated that over 120 million jobs will be affected within the next three years by emerging technologies such as artificial intelligence. Since the COVID-19 pandemic hit, that number may even be higher and upskilling through these areas is more important.
These examples are just the tip of the iceberg of what UofL is focused on, or plans to focus on in the near term. One of UofL's identified "Grand Challenges," for example, is "engineering our future economy." This means, in part, honing our research to focus on developing and harnessing technological advancements for the digital and robotic transformation of the workforce.
As President Neeli Bendapudi said when the IBM partnership was announced: "It is important for us to be nimble with this, to be truly transformative, to say, 'We see what's coming, how can we be proactive?'"