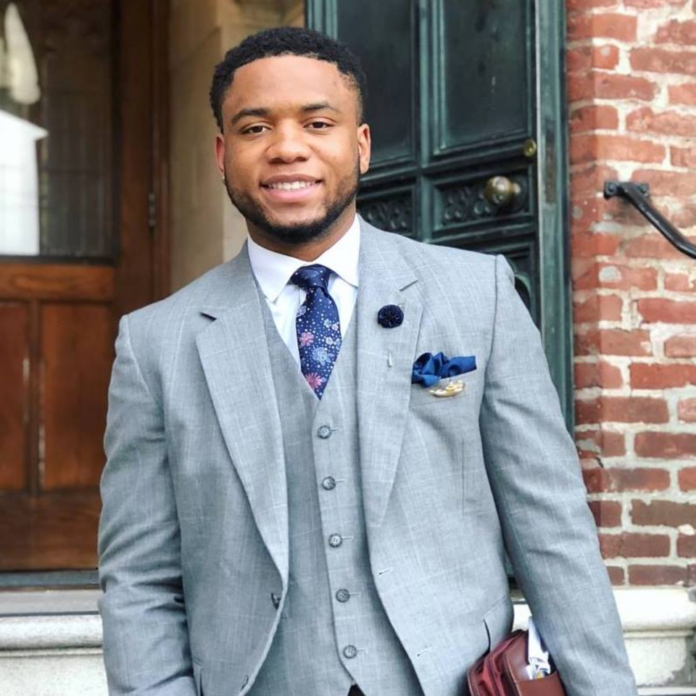 Increasing diversity in the medical field is Tino Mkorombindo's goal, and the reason he has established Greater Influence Inc., a nonprofit that serves as a resource for minority students who plan to pursue a career in medicine.
Mkorombindo has completed his third-year as a student at the University of Louisville School of Medicine. This fall he is pivoting to pursue a MBA before completing his medical education and ultimately applying for a residency position in orthopedic surgery.
A native of Zimbabwe, Mkorombindo grew up in California, and says the number of minority physicians in the United States is far too few to reflect the patient population.
According to the U.S. Census of 2019, those who identify as underrepresented minorities (Blacks, Mexican-Americans, multi-race, mainland Puerto Ricans, and Native Americans-American Indians, Alaska Natives, and Native Hawaiians) represent more than 36% of the general population. However, according to data from the Diversity in Medicine: Facts and Figures 2019 report of the Association of American Medical Colleges, individuals from these groups comprise just a little more than 12% of the physician workforce.
"Increasing physician diversity is important for ensuring culturally competent patient care and access for underserved populations. Studies also tell us diversity leads to improved patient outcomes and patient satisfaction," Mkorombindo said.
His vision for the organization is to create a space that ensures all students, from high school through medical school, have the tools they need to excel.
"This would ultimately allow us to positively address the dire need for diversity in the physician workforce," he said.
Mkorombindo created and designed a website that provides a blueprint and support for high school students until their final year of medical school. Website resources address various topics including weekly motivation, study information, guidance for applications to undergraduate schools, medical schools and residencies, advice on seeking and providing mentorships, along with printable checklists and timelines.
The community-based nonprofit looks to increase early exposure to medicine, launching new initiatives that will improve access to health care in Louisville's West End, and implementing fundraising campaigns for student scholarships.
Mkorombindo says the scholarships will fund things like SAT/ACT/MCAT/Board prep courses, medical school applications, travel funds for interviews and conferences.
Find out how to get involved, visit Greaterinfluence.org or @Greaterinfluence on Instagram. Follow Mkorombindo @tinomko on Twitter and Instagram or email him at info@greaterinfluence.org.