The coronavirus pandemic has affected our world in many ways, and the uncertainty surrounding the virus has increased stress and anxiety in many people. Anna Petrova, assistant professor of piano, is doing her small part to help.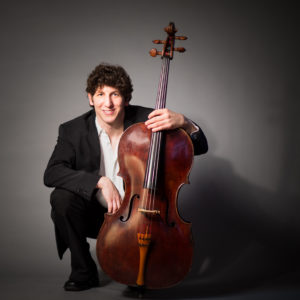 Petrova and her performance partners Molly Carr, viola, and Oded Hadar, cello, have been performing for COVID-19 patients in New York Presbyterian Hospital via FaceTime.
Bringing music to hospital patients is part of Project: Music Heals Us, a non-profit organization founded by Carr. The nonprofit presents classical music concerts in facilities which have a difficult time accessing the arts, such as hospices, hospitals, homeless shelters, prisons, food pantries and, through the Novel Voices Refugee Aid Project with Petrova, refugee camps.
The trio's collaborative spirit has helped share music with those who need it most during these trying times.
"We've begun playing for the COVID-19 patients; the patients who are suffering the most because of not being able to be around other humans," Petrova said. "It has been exciting and fulfilling to watch this program take flight over the past few weeks. We're bringing together isolated patients with the Project: Music Heals Us roster of world-acclaimed classical musicians who have generously agreed to connect with patients and play for them either over the phone or on FaceTime."
Now, Petrova is putting on a virtual concert for UofL audiences to bring music into their homes to help alleviate stress. The concert will be performed through a Facebook live video on the University of Louisville School of Music's page at 3 p.m., Sunday, April 26.
Petrova and Carr, who have performed together as the Carr-Petrova Duo on the Carnegie Hall stage, have traded their grand concert halls for living rooms and live-stream concerts.
Petrova hopes the virtual concert will make people feel connected in a time when we are unable to be physically near each other.
"Our goal in bringing this concert to UofL audiences is to simply establish that connection again – the connection between the performer/musician and our friends," Petrova said. "Since we cannot all gather in the concert hall, this virtual format is what we need … for now."
The concert will include music by some of the trio's favorite composers, including Schumann, Gershwin, Chopin and Brahms, among others. Petrova says the concert's repertoire reflects their current moods of introspection and intimacy.
The trio of friends are quarantined together and have been spending their time playing chamber music, preparing livestream concerts online, teaching their students and hanging out around the house.
Petrova said she has been able to appreciate playing music just for herself during this time of isolation, but misses the connections she creates through her music.
"I've enjoyed moments of playing music just for the pleasure of it, without the high-pressure that comes with preparing concerts with a deadline," she said. "At some point, however, the reason for playing and learning music is to be able to connect with others."
Although Petrova has performed across the globe, she is thankful to be a part of UofL and wants to do what she can to give back to the UofL community.
"As a faculty member at UofL, I am very grateful for the support and care the university's leadership has given its faculty and students," said Petrova. "I know these are really hard times for every institution and I would like to do whatever I can as an individual to support our university and the School of Music."