Photo Gallery and News
Neurosurgery In the News:
Dr. Ajmal Zemmar was featured by News Nation to discuss COVID-19 brain fog. He discusses its symptoms, when you should consult your doctor, and how to exercise your brain.
Dr. Emily Sieg was interviewed on MSNBC's Morning Joe on March 31st to explain the neurological condition of aphasia related to Bruce Willis's recent diagnosis.
Neurosurgeon, Dr. Ajmal Zemmar, published a unique study "Enhanced Interplay of Neuronal Coherence and Coupling in the Dying Human Brain" with Frontiers in Aging Neuroscience and was covered by news outlets around the world including CBS, USA Today, Insider, BBC, The Sun, Daily Mail, Spiegel, and more!
In observance of World Stroke Day 2021 WLKY shared a story on the importance of understanding the signs and symptoms of strokes. Dr. Isaac "Josh" Abecassis was interviewed alongside a stoke patient he operated on in 2021. 
Dr. Thomas Altstadt was a guest on 'Great Day Live' in March 2021 sharing news of our new Spine Center opening at UofL Health Medical Center Northeast in April 2021.
Dr. Emily Sieg was interviewed for 'Great Day Live' regarding COVID-19 & when patients shouldn't wait to go to the hospital (2020).
Our Chair of Neurological Surgery, Dr. Joseph Neimat, has been named acting President of the American Society of Stereotactic and Functional Neurosurgery (ASSFN). Congratulations to Dr. Neimat (2020)
Congratulations to three of our neurosurgeons named to Louisville Magazine's Top Surgeons 2018 list! We are proud to have Dr. Brain Williams, Dr. Robert James, and Dr. Thomas Altstadt on our team in the Department of Neurological Surgery.
Neurosurgery Photo Gallery: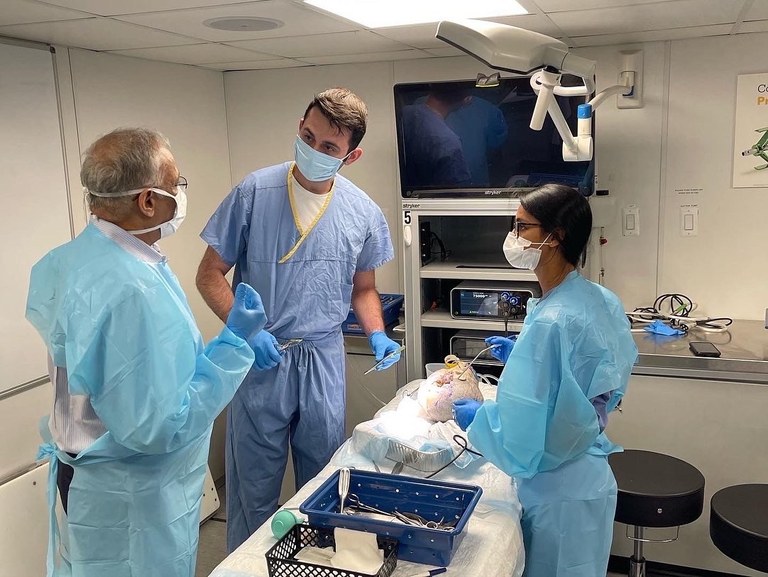 Above: Guest lecturer Dr. Laligam Sekhar leading a resident skull base course (March 2022)
Above: Senior neurosurgery residents take a photo together at 2020-2021 academic year graduation.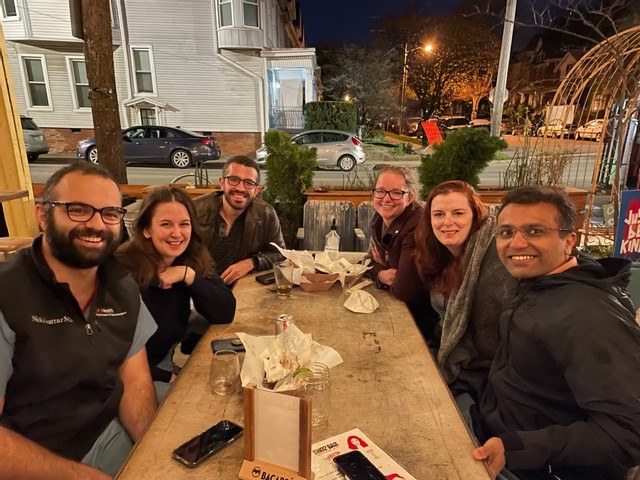 Above: Dr. Sarah Danehower PGY2 visiting with UofL Neurosurgery residents after matching (2021).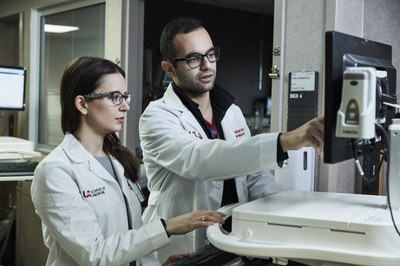 Above: Neurosurgery Residents, Dr. McCallum and Dr. Khattar.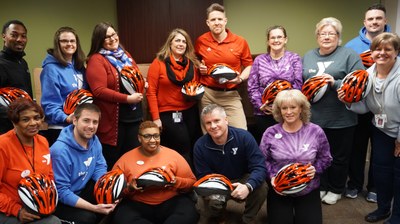 Above: Resident, Dr. Shawn Adams, and Kimberly Meyer, APRN, PhD (pictured center) hand out free bike helmets to local Children's Educational Programs and CASA of River Region as part of Brain Injury Awareness Month March 2019.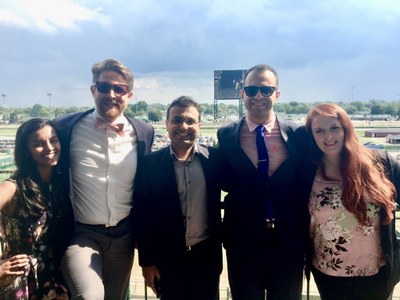 Above: Neurosurgery Residents from left to right, Dr. Thatikunta, Dr. Adams, Dr. Sharma, Dr. Khattar, & Dr. Cruz at Churchill Downs for the annual Louisville Spine Symposium in 2018.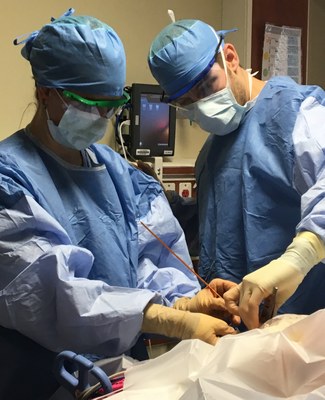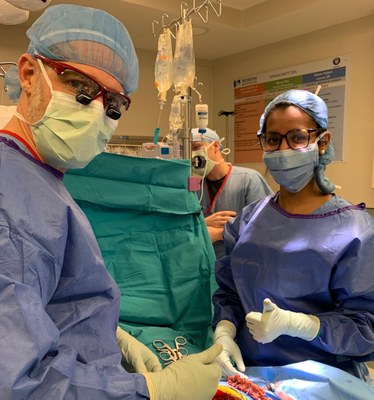 Above on left: Neurosurgery residents Dr. McCallum & Dr. Ball performing a bedside external ventricular drain. Above on right: Neurosurgery residents Dr. Adams & Dr. Thatikunta performing an osteoplastic laminectomy and spinal tumor resection.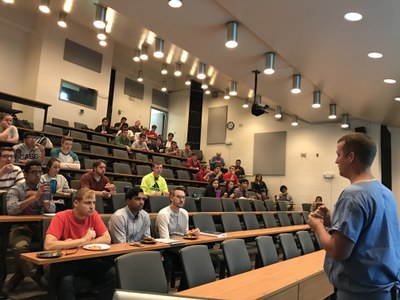 Above: Dr. Brian Williams teaching a course to UofL School of Medicine Students.