Heart Failure and Cardiac Transplant Center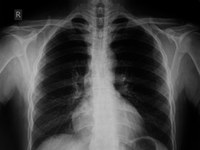 The Heart Failure and Cardiac Transplant Center at UofL Health - Jewish Campus is primarily designed for the clinical care of patients with advance heart failure and those patients with heart failure being bridged to cardiac transplantation. Our team provides a multifaceted approach that includes not only the latest innovative treatments for heart failure but also innovative clinical applications of basic science, hemodynamic, genetic and clinical research pertaining to cardiomyopathy, heart failure and cardiac transplantation.
Our team includes renowned clinicians, clinician scientists and cardiothoracic surgeons who combine both medical and surgical therapies to treat patients with advanced and end-stage heart failure. We provide novel clinical research programs that utilize medical and mechanical cardiac device-related therapies for patients with cardiomyopathy or advanced heart failure.
Our treatment goal is to provide symptomatic relief for patients, attenuation of the underlying disease's progression and, if required, a mechanical bridge to heart transplantation.
Not only are we one of the highest volume heart transplant centers in the United states, we are also one of the primary centers in the United States specializing in the surgical placement of ventricular assist devices (VADs), providing both bridging and destination therapies for patients with advanced and end-stage heart failure.