Medical School Application Questions
What is your policy on letters of recommendation?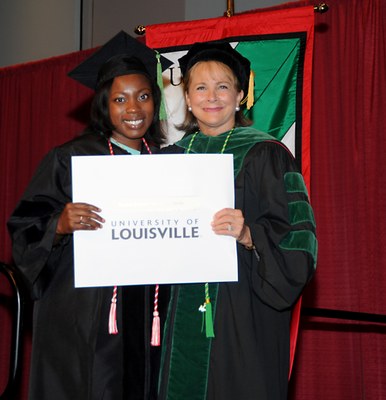 Guidelines for letters of recommendation may be found at: https://louisville.edu/medicine/admissions/app-process/submit-letters-of-recommendation
All letters of recommendation for the University of Louisville School of Medicine must be submitted via the AMCAS letter service. This service enables all medical schools to receive all letters electronically via AMCAS, and enables authors to send all letters to be considered by schools participating in this service to AMCAS rather than each school. There are several mediums in which a letter writer can send your letter to AMCAS. AMCAS will receive letters from users of VirtualEvals, Interfolio, and via the mail. In addition, letter writers who currently mail can opt to upload letters directly to AMCAS through the Letter Writer Application
During the application process, there will a section on the AMCAS application that will ask you for your letter of recommendation information. Please consult the AMCAS - Questions About Letters of Evaluation for additional details.
What are the latest MCAT scores you accept?
We only accept MCAT scores from the last 2 years.
What do I need to do to notify the ULSOM if I plan to retake the MCAT?
The AMCAS website has a FAQ that will answer questions concerning this issue.
What are the application deadlines?
October 15th is the AMCAS application deadline for the University of Louisville School of Medicine. If you are eligible to receive a secondary application, it will be emailed to you after the Admissions Office receives a verified application from AMCAS. Our secondary application deadline is December 1st.
Do you have early decision?
Yes, however, we accept very few students; the average is 4 per year. Applications are received June 1 through August 1.
Do I have to provide transcripts from all schools I've attended?
Once accepted, you must provide final official transcripts from all schools, even if you only took one or two courses there. Also, your degree must be posted on your final transcript. AMCAS does not forward your transcripts to medical schools.
Can students apply if they are currently enrolled in a graduate or professional degree granting program?
Students currently enrolled in a professional school or a degree granting graduate program must complete all degree requirements and show documentation of graduation or completion of requirements prior to matriculation.
What is the AAMC PREview Exam? Is it required to apply to ULSOM?
Beginning for the 2024 admissions cycle, the AAMC PREview exam is recommended for all applicants to ULSOM. The AAMC PREview Professional Readiness Exam is designed to assess an applicant's understanding of professional readiness behavior across eight core competencies for entering medical school. Pre-professional competencies for entering medical students include service orientation, social skills, cultural competence, teamwork, ethical responsibility to self and others, resilience and adaptability, reliability and dependability, and capacity for improvement. More information about this exam, including how to prepare, register, and understand your results, is available at the PREview website.