Technology Guidelines for Remote Work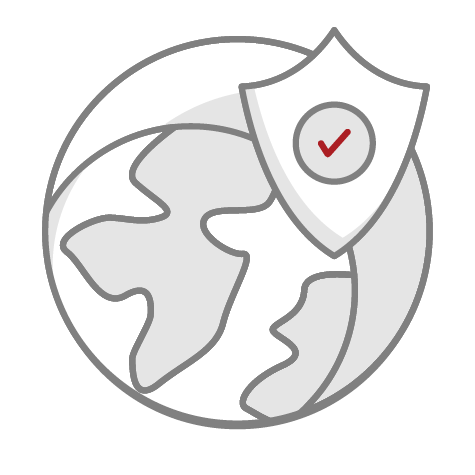 Secure Connection,
Remote Access,
Use on All Devices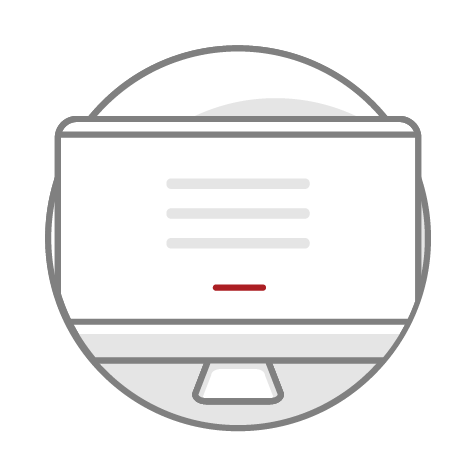 Video Conferencing,
Meeting Recordings,
File Sharing and Storage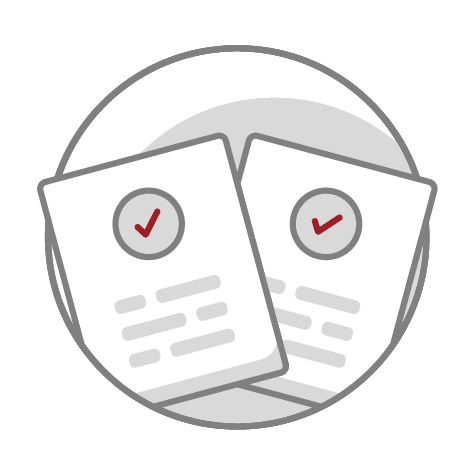 Policies,
Guidelines,
Requirements
Steps for Successful Remote Work
Be Prepared
Stay current with the most updated information from HR on the return to campus. Links, forms and resources are available for employees.
Know how university policies regarding technology, software and sensitive data apply to your position, your machines and devices, and connectivity choices.
For questions or technology issues, contact our ITS HelpDesk via web, chat, phone (502-852-7997) or self-service.
Ensure Your Technology Meets Requirements
ITS recommends that all UofL employees who work remotely be provided with a university owned and managed computer. University policy requires all employees who have access to sensitive or regulated data as part of their job duties use a UofL owned and managed computer.
Sensitive or regulated data include, but are not limited to: Protected Health Information (HIPAA data), Student records (FERPA data), and Personally Identifiable Information (PII). Examples of university systems which contain, or process sensitive or regulated data include, but are not limited to: PeopleSoft HR, PeopleSoft Student (CS), PeopleSoft Financials, Slate (Admissions CRM), Advance, and OnBase.
Employees who do not have access to sensitive or regulated data may use a personally owned computer or device when working remotely if it meets all requirements. An individual's responsibility for information security and HIPAA privacy compliance will still apply in all working remote environments, whether on a university-owned computer or personal device.
ITS requires that all computers used for remote work meet the following requirements:
Are running an up-to-date operating system (Windows 10, Mac 10.14 or higher).
Use the UofL provided VPN (vpn.louisville.edu) to securely access university resources. Do not use other VPNs without prior written approval from ITS.
Are running an up-to-date antivirus or virus protection program (for example: Windows Defender, Symantec Endpoint).
The built-in firewall is enabled (this is a default setting for both Windows and Apple computers but should be checked to ensure compliance).
All computer equipment and software necessary to work from home will vary depending on each person's responsibilities. Employees should work with their supervisor, department or unit administrators to address all specific technology required by their job duties.
Utilizing Technology Resources
Employees should consider the viability of using technology at home by testing the readiness and ability of your equipment and resources. You may need to modify your existing equipment to accommodate a remote working environment with updates and/or downloading additional applications.
Additional equipment recommendations include:
Microphone - For web conferencing, the best audio access is through a microphone. Your laptop or computer may have a built-in microphone or you could use an external device or headset.
Webcam - For video conferencing, a camera may already be built into your laptop. Otherwise, external USB cameras can be used to participate in online conferences.
Internet - You will need to have a stable and fast internet connection to support email, chat, file sharing, online meetings and other day-to-day work tasks. We recommend 10-20 Mbps upload and download speeds for most standard work activities.
For information on teaching and learning remotely, please use UofL's Blackboard services and guides provided by the Delphi Center.
You will want to make sure that you are up-to-date with our DUO product for access to all systems requiring two-factor authentication. We recommend that the DUO app is set up on more than one device or phone for easier accessibility (especially if your office phone number was a contact method). Additionally, all operating systems and browsers used for web access must be up-to-date for DUO to function properly. Please see additional information on our UL2FCTR webpage or contact the ITS HelpDesk for assistance.
Specific university systems and drives require the use of a VPN in order to work remotely:
Cardinal Research Cluster
Network Fileshares (H:, I:, etc.)
Global Protect is the Virtual Private Network (VPN) offered by UofL's ITS. Our VPN provides you with secure access to University services and the Internet when you are anywhere off-campus. Our VPN also allows you to create an encrypted connection between your off-campus computer and the campus network so that you, with your UofL credentials, can access your work PC or remotely connect to a networked drive.
Our GlobalProtect VPN service is easy to use and accounts are available to all in the UofL community. We highly encourage the use of a VPN in any situation where you are using open-access WiFi to go online or need additional measures to ensure the security of your online university remote work.
MORE INFO
SET UP DOCUMENTATION
With our Office365 software, you can easily attend online meetings, share files, co-author in real-time, and be productive from anywhere. See Microsoft's information on working with various options
If your department or unit is part of our Microsoft Campus Agreement, you have availability for use of all Office365 software products installed on up to 5 devices. See our listing for more information.
Everyone in the UofL community has access to the online O365 suite of products. Just signing in to your UofL Outlook email via outlook.office.com allows free access to the O365 system on up to 5 devices. Look to the upper left for a 3x3 dot navicon, click to see available product menu.
Microsoft Teams is a great online platform for communication and collaboration no matter where you are located. Teams offers individual or group chat options, video meetings, file storage and integration with other MS tools.
How do I get a Teams account?
Microsoft Teams is included as part of UofL's Microsoft Campus Agreement and is part of our online O365 offerings. All students, faculty, staff, and administrators already have access to Teams either as a download or online.
Log in to Teams using your UofL credentials. With any browser, go to their dedicated site and enter your email for UserID in the format: userid@louisville.edu.
For use on a desktop, the desktop client can be downloaded to your PC or Apple computer.
For use on a mobile device, mobile clients are available from the Apple and Google app stores. Direct links are available.
What training is available for Microsoft Teams?
Microsoft has a Quick Start Guide which is a downloadable PDF. Also, Microsoft has created several videos which demonstrate how to make use of the many features of Teams.
The training videos show people making phone calls from Teams. Can I do that?
UofL's current version of Teams does not support dialing phone numbers but ITS is evaluating the possibility of adding this in the future.
Can I forward a phone to Teams?
Not at this time as UofL's current implementation does not support forwarding calls to Teams.
I received an email to my UofL account about Teams that included a phone number. What do I do with that number and how does that work?
The phone number included in your Teams welcome message is the dial-in number for external parties to join a Teams meeting via telephone. Everyone at UofL has the same dial-in number but each Teams meeting is assigned a unique conference ID number when the meeting is scheduled. This makes each meeting separate and distinct.
Can I invite someone outside of UofL to a Teams meeting? Do they need to have a Microsoft account?
You can invite anyone to a Teams meeting. Simply include their email address in the meeting invitation. External (non-UofL) users can either dial-in by phone or join the meeting via the web by clicking on the link in the meeting invitation.
Can I share my screen in Teams?
Yes. Screen sharing is possible from within the Teams application.
I've been invited to a Teams meeting. Should I dial-in from a phone, or join via the Teams application?
ITS strongly recommends joining Teams meetings via the Teams application whenever possible. This enables a richer collaborative experience and reduces the load on the conference bridge.
I use a desktop computer without a web cam and microphone. Can I still use Teams?
A web camera and microphone are required to fully participate in a Teams meeting. People without a microphone should dial-in to meetings from a telephone in order to be able to participate in the conversation. The group chat and direct message features of Teams do not require a camera or microphone.
Can I join a meeting via the Teams application and dial-in at the same time?
Yes, but this is only recommended when using a computer that lacks a microphone.
Can I join a Teams meeting via the mobile application on my phone?
Yes. Please be aware that unless you are connected to a WiFi network, the Teams app will use your phone's data plan.
Need to know how to include an ASL interpreter in Microsoft Teams in a virtual environment? This step-by-step video tutorial by Resource Materials and Technology Center for the Deaf/Hard of Hearing demonstrates how someone can show content and keep the interpreter visible for the student who is D/HH to provide equal access to the virtual learning environment.
Each user of our O365 Teams can create up to 250 teams to work with for collaboration.
Each user of our O365 can be a member on up to 1,000 teams.
Up to 5,000 people can be added to any individual team.
Up to 250 people can participate in a Teams meeting.
In your meetings, you can use a PowerPoint of up to 2GB in size.
Up to 100 people can be invited participants in any private group chat.
Each group chat can include up to 10 file attachments.
Low bandwidth capacity with your Internet can hamper the connection in Teams. Avoiding or minimizing the use of live video is the best way to cut down on excessive use of bandwidth. If you have recorded video or audio to share, it's better to upload it to OneDrive or Microsoft Stream and then share a link to that file.
Don't use or enable your video options, use the Teams call option to join the meeting
Always mute your microphone when not speaking
Click the "Turn off incoming video" selection from the menu (in the … option)
CardBox is our solution for data storage and sharing files within and outside of the UofL community. A Box integrated service, provides free, unlimited digital storage, collaboration with colleagues and integration of back-ups for Office365. For more information, see our webpage or sign up through our Identity Management Portal (Sign into System, Under Requests > Request Access > Follow the 4 Steps).
Voicemail
You can access your voice mail from off-campus by calling 852-3435, then pressing the * key. You will be asked to enter your ID (your 7-digit phone number), then your voice mail security code or PIN (the same as on the office phone).
At this point you can listen to any voice mails you have, or access other features of the voicemail system.
If you are going to be out of the office and want to change your standard greeting to an out-of-office message, press 4 (Change setup options) then 1 (Change greetings). You can follow the prompts to change your standard greeting, or to set up and activate an alternate greeting.
To better manage your voicemail, you can have it forwarded to your email. You will be able to listen to your voicemail anywhere you can access your email. To set this up, please enter a work order requesting set up of the Single Inbox service. You will need to provide your phone number and email userID to complete this request.
Call Forwarding
You will want to consider forwarding your office phone to another device such as your cell phone. This can be accomplished using the CFwdALL or Forward all button on the front menu of your phone set (follow the steps provided).
If you are away from your phone working remotely, you can set call forwarding using the Self Care Portal. To request access to this portal, please submit a work order requesting access to the Self Care Portal. You will need to provide your name, UofL userID, and office telephone number. When access is set up you will receive an email with your log-in information.
To access the portal, go to the following URL in your web browser (Chrome required): https://ipphone.louisville.edu/ucmuser/. Note: VPN is required for off-campus access.
Enter your userID and the assigned password (note this password is for this portal only, not your ULink password).
To set up your phone to forward all incoming calls to another number:
Click the Phones tab.
In the left navigation pane, click Call Forwarding.
Click the phone number on which you want to set up call forwarding
Check the Forward calls to: check box
From the Forward calls to drop-down list box, enter the phone number to which you want to forward all calls
Click Save
Note: Please do not alter any other settings through this portal due to functionality restrictions.