The White Squirrel

About Us
The White Squirrel is a student-run literary and arts organization sponsored by the University of Louisville Honors Program. We host various creative events every semester like open-mics and workshops. Our biggest project is our literary and arts magazine which we publish every spring that showcases the poetry, prose, art, and overall talent and creativity of UofL students. Our mission is to foster creativity, wisdom, and love for art, writing, and publishing.
If you are interested in creative writing, art, publishing, magazine design, and/or social media outreach, please reach out to us. We'd also like to note that you do not have to be an honors student to join our organization, and members can still submit to the magazine!
Meet the Team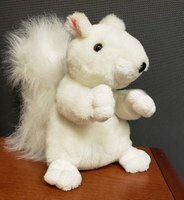 Lawrence is The White Squirrel's boss and mascot. He is a literature and art connoisseur. His favorite literary piece is Nutcracker, his favorite art piece is A Sunday on La Grande Jatte, and his least favorite movie is Ice Age.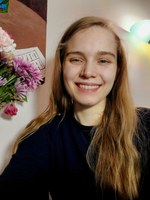 The current President and Editor-in-Chief is Erin Wedemeyer. She is an English major with a creative writing and Spanish minor. She is a huge creative writing enthusiast, especially for the fantasy genre. Her favorite novel is There and Back Again by J. R. R. Tolkien. You can contact her at enwede01@louisville.edu for questions about The White Squirrel.






Support Our Organization