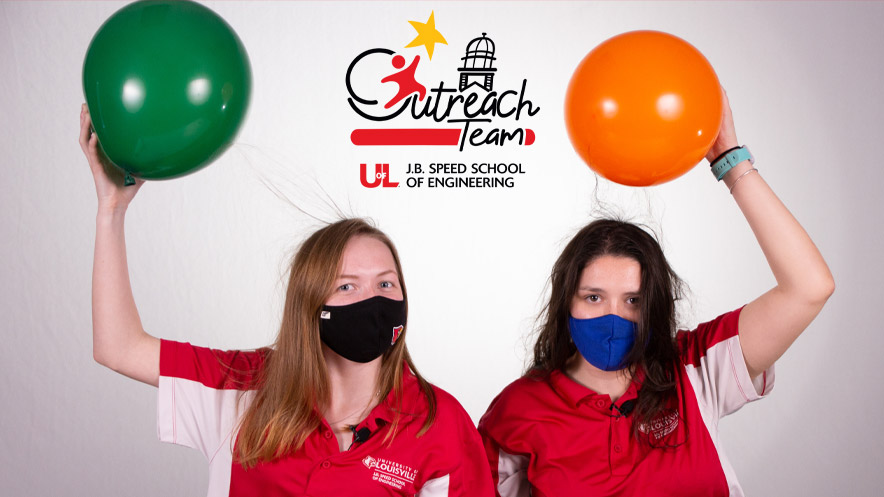 LOUISVILLE, Ky. — Would you like to help your child make their own lava lamp? How about extract strawberry DNA?
These are projects kids age 5-11 can do – with a little help from an adult – while learning science, technology, engineering and math (STEM) concepts with a video series by students in the J.B. Speed School of Engineering at the University of Louisville. Episodes are designed to introduce basic STEM concepts and engineering disciplines to young students through hands-on activities using materials usually found around the house.
Students in the Outreach Team at Speed School of Engineering created the Engineering Starts at Home videos to ignite a love of science in elementary-age students through fun, educational activities. The step-by-step projects show how to extract strawberry DNA, make homemade lava lamps and create home-made gak and others. The students also discuss the STEM concepts experienced in the activities, such as density, polymers and buoyancy.
"Traditionally, our team makes weekly visits to our three partnership schools, hosts field trips on campus, and participates in a variety of events during the semester, but the Fall 2020 semester and now Spring 2021 semester needed to look different for everyone's safety," said Annie Fitzpatrick Jones, outreach team coordinator for Speed School of Engineering. "We knew that families might be stuck at home looking for different ways to engage with one another and thought this series might help."
Most of the videos are about 4 minutes long and require some adult supervision with materials.
Engineering Starts at Home videos are available on the school's YouTube Channel.