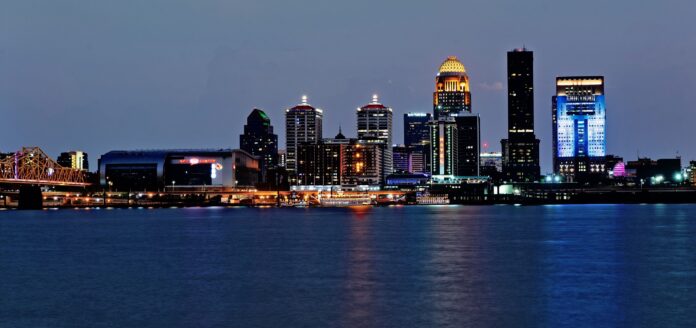 The shooting in downtown Louisville on April 10 continues to shake all of us, especially those who were closest to the victims. Several members of our campus community were beloved family members and dear friends of the victims of the horrible attack. Please keep those injured or killed, those that love them, our fellow Cardinals and our entire Louisville community in your prayers and thoughts. I know you join me in sending our deepest condolences to those who lost a loved one so tragically in the shooting.
I want to make sure to recognize and appreciate the heroic actions of those in our community who responded quickly, bravely and professionally in the early moments of the horrific attack and throughout the day. 
I know you all join me in offering our tremendous gratitude to the courageous officers of Louisville Metro Police Department who rushed into the Old National Bank Building, saving lives while putting themselves at great risk.
Within minutes, officers from our own UofL Police Department arrived to support LMPD. These brave members of our community worked quickly with LMPD to secure the scene itself as well as throughout the hospital district. I cannot say it often enough how greatly I appreciate our colleagues – the officers of ULPD – as each day they work tirelessly to keep our community safe.
We all recognize with deep gratitude the efforts of our colleagues at UofL Health – UofL Hospital – the trauma doctors, nurses and staff – who provided outstanding emergency medical care to those injured in the attack and continue to care for them. In our darkest moments, these heroes, as well as other first responders, exhibited true bravery and professionalism in serving their fellow citizens. I feel, as I know we all do, humbled by their actions and grateful to all of them. 
I want to remind everyone that asking for help, especially in times of trauma and stress, is a most important part of recovery. Help is available for those needing additional support. Students can call our Counseling Center at 502-852-6585 from 9 a.m. to 4 p.m. or access  other options at https://louisville.edu/counseling/resources. Counseling for our faculty and staff is available through our Employee Assistance Program provider, Anthem EAP. Call 800-865-1044 or go to AnthemEAP.com > Select "Member Log In" > Type "University of Louisville."  
As we all work to find a path forward in the midst of this tragedy, although I have only been a part of UofL for less than three months, I have great faith in our Cardinal and Louisville communities. I have quickly learned that Cardinals stick together, especially when they need each other most. Please take an extra moment to care for yourself, your classmates and your colleagues, and don't hesitate to reach out to the university for support.
Sincerely,
Kim Schatzel, Ph.D.
President