Research Overview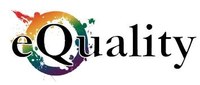 Research Goals
Our overarching hypothesis for eQuality is that it is feasible to create an integrated LGBT, GNC, and DSD curriculum that will produce changes in learner attitudes, knowledge, skills, and organizational climate. The research component of eQuality also allows for the data-driven implementation of similar healthy equity programming elsewhere. All eQuality related research has been approved by the University of Louisville Internal Review Board.
For a full description of our research goals and curriculum development, see:

Holthouser, A., Sawning, S., Leslie, K.F., Jones, V. F., Steinbock, S., Noonan, E.J., Martin, L.J., Weingartner, L.A., Potter, J., Davis, J., Eckstrand, K.L., and Shaw, M.A. (2017) eQuality: a Process Model to Develop an Integrated, Comprehensive Medical Education Curriculum for LGBT, Gender Nonconforming, and DSD Health. Medical Science Educator, 27(2), 371-383. doi:10.1007/s40670-017-0393-5
External Research Funding
In 2017, we received a Research Grant from the National Institute for Health Care Management (NIHCM) Foundation to develop, evaluate, and disseminate a clinical skills training manual to teach medical students the hands-on skills needed to provide high quality care to patients who are LGBT, gender nonconforming or have differences of sex development. In 2019, The eQuality Toolkit: Practical Skills for LGBTQ and DSD-Affected Patient Care, became available as a free, open-access resource.
Weingartner L.A., Noonan E.J., Holthouser A., Potter J., Steinbock S., Kingery S., and Sawning S. The eQuality Toolkit: Practical Skills for LGBTQ and DSD-Affected Patient Care. Lexington, KY: University Press of Kentucky; 2019. doi: 10.18297/faculty/391
Research Projects
See our full list of Published Resources for all eQuality publications and presentations. Below are brief descriptions of the research projects related to eQuality.

Longitudinal study of student knowledge and attitudes
One of our central research efforts involves the collecting longitudinal data of student knowledge of LGBT/GNC/DSD-specific health and attitudes about LGBT/GNC/DSD individuals.  Students complete self-report attitude and knowledge surveys at the start of their first year at ULSOM and retake these surveys annually at the end of each academic term.  We predict that the integrated eQuality curriculum will improve student knowledge and improve attitudes toward LGBT/GNC/DSD populations as well. We are currently validating these instruments and will link to them as they are published.
Clinical skills assessment measures
An important component of the eQuality program is ensuring that content taught in preclinical years translates to improved clinical skills for interactions with LGBT, GNC, and DSD patients. With funding from NIHCM, we assessed student competency caring for gender minority individuals using standardized patients scenarios. Our clinical skills manual, The eQuality Toolkit: Practical Skills for LGBTQ and DSD-Affected Patient Care, is now available. Additional teaching materials related to this case will be posted when published.
Gender minority representation in simulation education
To understand how other institutions incorporate gender diversity into simulation education, we have surveyed and interviewed representatives from simulation programs at accredited medical schools throughout North America. Analysis is ongoing and will be updated soon.

Implicit Attitude Test (IAT) of first and second year medical students
As part of the eQuality project in 2015-2016, implicit attitudes relating to sexuality, race, and weight were assessed at baseline for all MS2 and a randomized sample of 80 MS1 students. Students then participated in a two-hour debriefing session that included strategies to mitigate implicit bias, prior to any other eQuality curricular content. All MS1 and MS2 students completed a post-test IAT at the end of the academic year (and the other half of MS1 students participated in the debrief following). This research aimed to understand whether eQuality improved medical students' implicit attitudes toward LGBT and other disparate populations and whether participating in an IAT test plus debriefing prime learners for the eQuality curriculum.
Published outcomes:
Leslie, K.F., Sawning, S., Shaw, M.A., Martin, L., Simpson, R.C., Stephens, J.E., and Jones, V.F.  (2018) Changes in Medical Student Implicit Attitudes Following a Health Equity Curricular Intervention. Medical Teacher 40:4 (372-378). doi:10.1080/0142159X.2017.1403014
Institutional climate survey
In early 2016, the LGBT Center on HSC conducted an electronic survey on climate for LGBT people on the University of Louisville's HSC campus. The goal of this survey was to gauge the climate status for LGBT people as the ULSOM began the eQuality Project. Approximately 4,000 individuals were invited to participate and 359 valid responses were received.
Transgender community forum
In order to better understand the needs of the local transgender community, ULSOM hosted A Community Forum on Transgender Health Care in June 2015.  It included healthcare professionals and transgender community members to facilitate dialogue among mixed-participant groups using a World Café model. The forum discussion and survey responses were analyzed to determine common perceptions of transgender health care, priorities for improvement interventions, and themes to inform curriculum. The community forum discussion showed that local transgender care is overwhelmingly underdeveloped and unresponsive to the needs of the transgender community. This mutually constructive engagement experience influenced reform in undergraduate curricula and continuing education opportunities.
Published outcomes:
Noonan, E., Sawning, S., Combs, R., Weingartner, L., Martin, L., Jones, V.F., and Holthouser, A.(2018) Engaging the Transgender Community to Improve Medical Education and Prioritize Healthcare Initiatives, Teaching and Learning in Medicine, 30:2, 119-132, doi:10.1080/10401334.2017.1365718
Evaluation of LGBT Health Certificate Series
In addition to the formal eQuality curriculum at ULSOM, the LGBT Center on HSC offers a voluntary educational series on LGBT Health. The 2016-2017 LGBT Health Competency Certificate Series included 9 sessions on LGBT health across the fields of medicine, dentistry, nursing, and public health. The goal of these sessions is to provide basic knowledge and continuing education on LGBT health care. Individuals completing the required number of sessions earn a certificate in LGBT Health Competency.  Results from this research show that a certificate series can be effective to introduce LGBT health content to providers and cultivate widespread interest in this topic.
Published Outcomes:
Sawning, S., Steinbock, S., Croley, R., Combs, R., Shaw, A., and Ganzel, T. (2017) A First Step in Addressing Medical Education Curriculum Gaps in Lesbian-, Gay-, Bisexual-, and Transgender-related Content: The University of Louisville Lesbian, Gay, Bisexual, and Transgender Health Certificate Program. Educ Health (Abingdon), 30(2), 108-114. doi:10.4103/efh.EfH_78_16